Tree and Date of Birth Association: Find Out What Your Special Power Is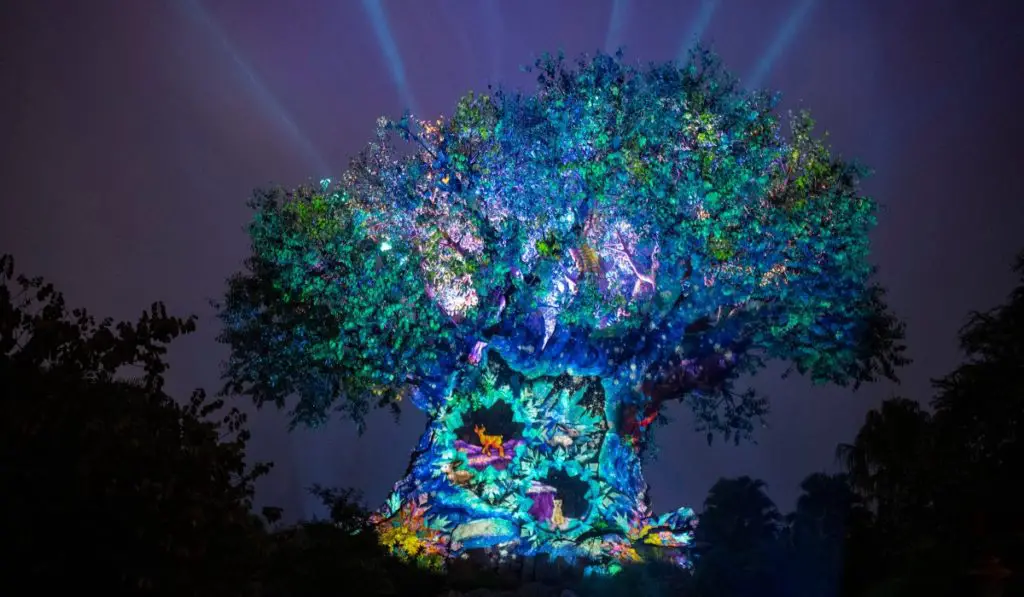 The tree and date of the birth association represent the great special power that every human being has. The Celts, great nature lovers, based their magical beliefs on the 4 elements: Water, Earth, Fire, and Air.
According to them, the forces and energies emanating from these 4 primordial matters constituted the destiny of human beings. Trees, of course, are part of this empirical magic. Still today the tree and date of the birth association have a profound meaning.
Find out which tree your birth date is associated with and learn about your special power that Celtic culture has given you. 
The Celts are believed to have been Irish, British and Welsh, in fact, they inhabited much of Europe. The remains of their civilization go from the south of France to some areas of Spain, to the low lands of Germany, the British Isles, and Ireland.
It is not necessary to belong to their culture to practice Celtic magic, all you need is a minimum of knowledge of magic, a deep feeling for nature and respect for Celtic mythology.
 
The ancient Celts had extensive knowledge of everything related to plants and flowers. They were able to use the energy flows of the Earth, trees, and plants. They also used to call on the help of fairies and forest goblins.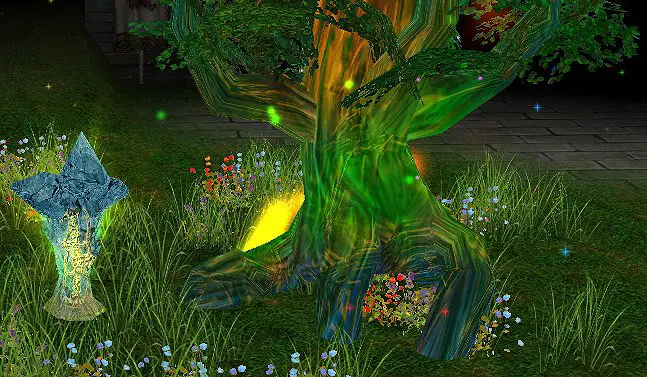 Their most particular belief concerned the association of a tree with the date of birth: they were in fact extremely convinced that by connecting these two factors the character and personality of each human being were formed.
Recommended: Discovering the Meaning of Life is the Secret of Well-Being and Longevity
Tree and date of birth: cycles and details
December 23 – January 1: Apple tree
 January 2 – January 11: Fir
January 12 – January 24: Elm
January 25 – February 3: Cypress
February 4 – February 8: Alamo
February 9 – February 18: Cedar
February 19 – February 28: Pine
March 1 – March 10: Weeping willow
March 11 – March 20: Lemon tree
March 21: Oak
March 22 – March 31: Core
Other cycles
April 1 – April 10: Rowan
 April 11 – April 20: Maple.
April 21 – April 30: Walnut
May 1 – May 14: Alamo
May 15 – May 24: Chestnut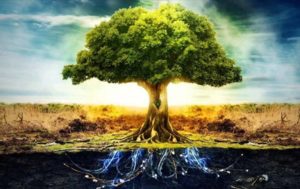 May 25 – June 03: Ash tree
June 4 – June 13: Hornbeam tree
June 14 – June 23: Fig
June 24: Birch
June 25 – July 4: Apple tree
July 5 – July 14: Fir
July 15 – July 25: Elm
July 26 – August 4: Cypress
August 5 – August 13: Alamo
Recommended: Choose the Flower on Which the Butterfly will Rest and Find out What it Reveals About Your "Weak Points"
Other dates
August 14 – August 23: Cedar
August 24 – September 2: Pine
September 3 – September 12: Weeping willow
September 13 – September 22: Lemon tree
September 23: Olive tree
September 24 – October 3: Core
October 4 – October 13: Rowan tree
October 14 – October 23: Maple
October 24 – November 11: Walnut
November 12 – November 21: Chestnut
November 22 – December 1: Ash tree
December 2 – December 11: Hornbeam tree
December 12 – December 21: Fig
December 22: The Hague Tree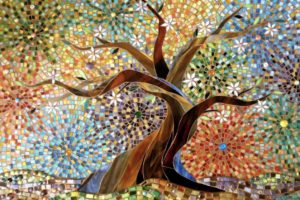 Recommended: Choose a Magic Tree and Discover the Direction Your Life is Taking
Tree and date of birth: special power
ALAMO:  You are a person with a lot of passion for the aesthetic side of things and people even if you don't have a lot of confidence in yourself. You are brave, lonely and very very demanding. Your nature is oriented towards art and you base your life following many philosophical concepts.
BIRCH: You love tranquility and your greatest desire is to spend your life in peace and without pretensions. You don't like excess or vulgarity.
FIR: You are a decidedly sophisticated person who loves beauty and elegance. Slightly selfish but when the people you love are in trouble they know they can count on you 100%. You have many talents and you use them all to achieve your ambitious goals.
MAPLE: You're a decidedly unusual person. Cheerful and out of line. You constantly thirst for new adventures and this causes turbulence in all your relationships. Sooner or later you will find the worthy person who will have the honor of spending his life in your company.
APPLE:  You're a charming and very popular guy. Always fight to help those who are worse off than you, thanks also to your deep sense of justice.
CHESTNUT:  You are a diplomatic but easily irritable person. You like being in the company of people, but never the center of attention. You have extraordinary beauty but little self-confidence. Very often you feel misunderstood and you cannot easily find a partner to share your life with.
ASH:  Impulsiveness is your password. Always go ahead on your way, regardless of the criticism and advice of others. You are very rational and hardly leave your heart in command. You prefer to use your head.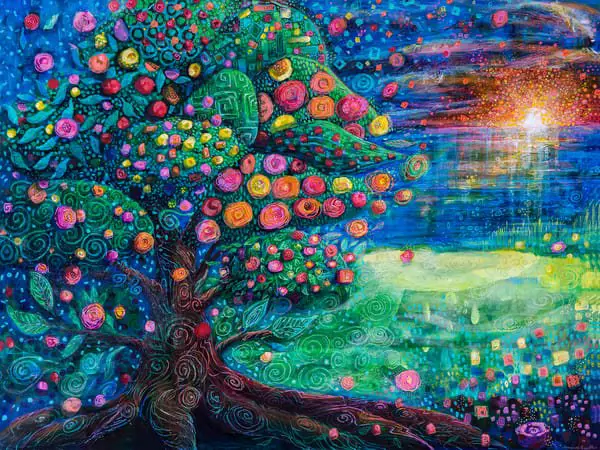 Recommended: The Personality Test to Understand How you Relate to the World
Other trees
AIA:  You don't like taking unnecessary risks, you are a good saver and a very reliable person. The person who shares his life with you is decidedly lucky, even if you get too conditioned by what others say to you.
CARPINO:  You like to live enjoying all possible comforts. You love your physical appearance and live with no expense spared. You are a person who thinks about it endlessly before making a decision and you don't like being able to count on others.
LEMON: You spend your days complaining about what you have, you are never satisfied! You have many talents but you don't use them enough to achieve the success you want. You absolutely don't like to turn your thumbs.
ELM:  You are an excellent leader who loves to command but not to obey. You take great care of your personal and tend to never forget the mistakes of others.
ROWAN: You love life, emotions and you love having your attention on yourself. You are a person full of charm, who loves to test himself by trying to solve various situations, even difficult ones.
CYPRESS: Accept everything that life gives you without saying a word. You are extremely faithful and you hate loneliness.
CEDRO:  When you make a decision you do it quickly, without thinking too much. You trust little other people and are still waiting for true love.
WALNUT:  You are a relentless and full of contrasts. Very passionate and jealous, it is not easy to be close to you.
OLIVE TREE:  Love the sun and kindness, abhor violence in any situation. You like reading and dating sophisticated people.
Recommended:  The Karl Koch Tree Test: Do You Know How Your Emotions Work?
More trees
PINO:  You fall in love easily, but the flame of passion burns quickly. You love to surround yourself with many people, you are the heart of the company! Besides, you are a very practical person.
OAK:  Always keep your feet on the ground, you are a strong person that everyone can count on. You don't like change, but when it comes to showing some courage, you immediately take action.
CRYING WILLOW:  You are a very empathetic and attractive person. You have a certain veil of melancholy that never abandons you. From time to time you like to tell a little lie for good and you happen to be easily influenced by the opinions of others.
FICO:  You have a very strong character and you don't like being contradicted. You have great success and you love animals. Every now and then you like to do nothing.
NICCOLO: You base your life thinking about love, you are a flirtatious, charming and charismatic person. You want to love and be loved.
You may also be interested in:
Tell me Which Tree You Choose and I'll Tell You What Emotion Dominates Your Life
Personality Test: The First Thing You See in the Image Reveals Your 'True Nature'
Spiritual Test: The First Thing You See in this Image Will Tell you What Changes You Need in Your Life Now