Choose a Tree and Find Out if You Are an Optimist Or a Pessimist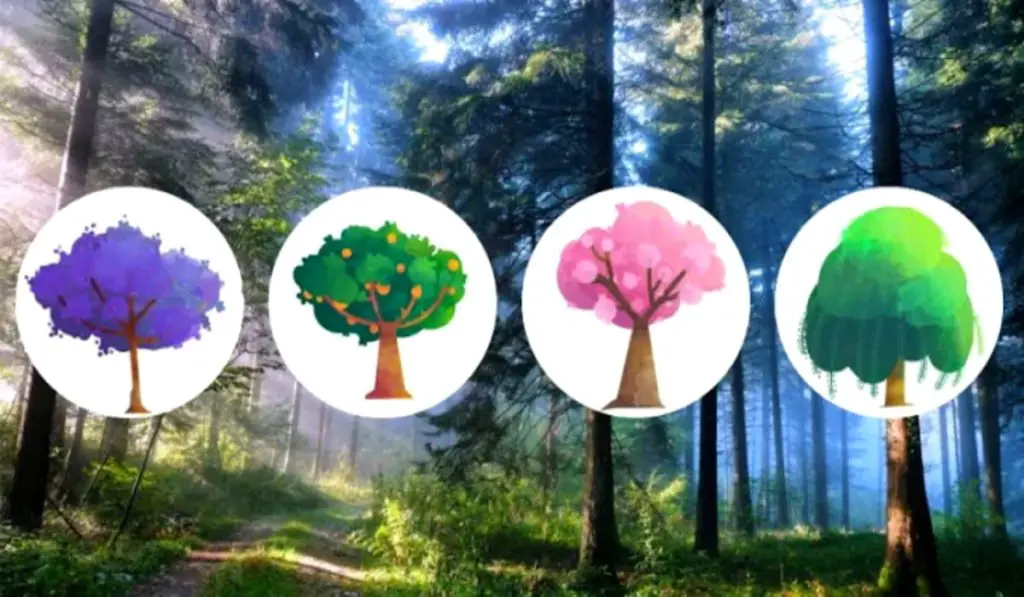 Take a look at the picture. Choose one of the four trees based only on your own intuition. Which tree do you like the most?
What is she whispering to you? Which tree attracts you the most? Find out what it reveals about you!
1.Purple tree
You are often in a romantic mood and you dream of something majestic and beautiful. But your dreams are too fabulous to come true. That's why you often feel sad and it seems to you that nothing interesting will happen. Still, you are a pessimist.
2. Low tree with fruits
You are realistic, practical, and objective. You properly evaluate what is going on, taking into account the pros and cons. You won't be disappointed in life and you won't be very happy with success because you know that everything in life is temporary.
Recommended: The Symbol You Choose Will Determine Your Soul Type
3. Rosewood
You are an incredible optimist. Your bright view of the world seems amazing to the people around you. However, sometimes you don't notice an obvious threat. Do not open yourself up to strangers, and be careful.
4. Green tree
Neither optimist nor pessimist prevails in you. You look at the world through the prism of your mood: today you can be sad all day, and tomorrow you can laugh and have fun as if you are the happiest person. You easily understand other people because you know how to put yourself in their place.
---
For those who want to participate in other tests, we suggest: ↓
The Padlock You Want To Open Will Reveal Your True Identity
Discover Your Shamanic Energy by Choosing the Picture You Like
Choose A Doodle And Find Out How To Overcome Your Biggest Fears