7 Secrets to Achieve Happiness According to Hinduism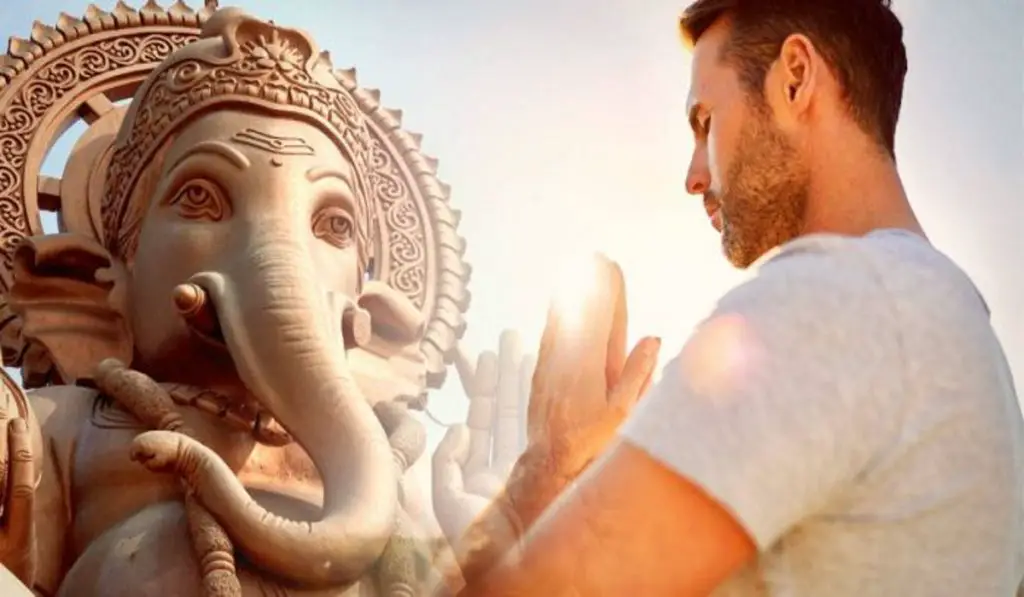 Hinduism is the oldest living and spiritual and metaphysical tradition on Earth. It does not depend on any messiah or prophet, nor on the historicity of any person.
At the very root of Hinduism is the deep recognition of the sacredness of all form, name, action and being; the sacredness of the universe, the earth, nature, animals, trees, rivers and mountains; and, it should be highlighted, the sacredness of our own essence, the recognition that the totality of the cosmos is the reflection of absolute Reality.
"We seek happiness, but without knowing where, as drunkards seek their home, knowing that they have one." -Voltaire-
7 steps to be happy:
Step 1. Cultivate self-love to be happy
The first condition to be happy is to love yourself. Self-love means feeling worthy of happiness. For this, we must give value to our life. Take care of health and physical well-being.
It is also necessary to understand that we are unique in the world. That means that each of our virtues and our defects is the result of a unique story in the universe. We are no more and no less than anyone, only the effect of millions of unrepeatable causes.
Step 2. Act, implement
One of the things that makes people most unhappy is to think about being better, or a better life, but leaving it alone in thought. That only leads to frustration and guilt. If you think you can, or should, do something, just do it. You don't have to dwell too much on it.
It is also important that the acts are consistent with your words. And, of course, with your thoughts. If you think one way, but act another, you will only create confusion. Instead, when there is harmony in your inner world, everything flows with ease.
Step 3. Banish envy
Those who live thinking about the achievements of others, rather than their own, build a path to bitterness. You never know what someone else had to go through to get what they are or what they have. So you are no one to judge whether or not you deserve it.
Instead of thinking about what others do or don't achieve, take care of yourself. If you let envy grow in your heart, you will suffer. And it will be useless and destructive suffering.
Recommended: 5 Powerful Mantras to Attract Prosperity and Luck
Step 4. Fight against rancor
Sometimes we receive insults and they are so strong that the pain becomes entrenched in the heart. Over time the pain turns into frustration. And the latter is transformed into anger. You end up carrying a very negative feeling and that ends up paralyzing you.
The grudge is another one of those useless passions that do a lot of harm to those who feel it. Life has its own logic. Therefore, in the face of an affront, you must think that whoever caused it will find justice on its own.
Sooner or later, everyone collects what they sow. Therefore, each one must strive to forgive, forget, and let go.
Step 5. Don't take what doesn't belong to you
According to the Hindus, everything that is taken illicitly from others has serious consequences. In time, whoever committed this act will be stripped of something that has much greater value. Not respecting the assets of others also makes what you get disappear.
This does not only apply to material goods. It also has to do with appropriating ideas, affections,  or benefits that do not correspond to you. For Hindus, in that lack of respect for what is foreign is the beginning of a person's moral and material ruin.
Recommended: Butterflies, Spiritual Messengers Who Try to Send You a Message!
Step 6. Eradicate abuse from your life
No living being should be mistreated. This includes people and, of course, plants and animals as well. Whoever manages to relate in a loving way with life manages to be happy. All living beings are a source of joy and well-being, so they must be valued.
This, obviously, implies a radical refusal to be mistreated. It is good that you are firm to reject any situation or person who mistreats you. No form of abuse is "for your own good" or for the good of someone. To evolve, or correct mistakes, you don't have to go through destructive deals.
Step 7. Thank all the days of your life
It is very simple and has a very powerful effect on your emotions. Every day you have reasons to thank, do not hesitate. If you get into the habit of making the word "thank you" the first of your day, you will see your life filled with color.
This simple ritual changes lives. When it becomes a habit, it places you in a position of kindness and good disposition towards everything. It makes you feel happier and transforms you into a more generous person. In addition, it allows you to see more clearly all the value that your life has.
We already said that the 7 steps to be happy are like a ladder. One is achieved after the other. They constitute an evolutionary process that leads to inner peace. That peace is the only essential condition for you to be happy. And to be happy is to reach a state in which you accept, with nobility and intelligence, all the vicissitudes of life.
For those who want to read more articles we suggest: ↓
5 Plants that Bring Luck and Positive Energy to Your Home
The 7 Gemstones that Have the Power to Protect You! Choose Yours!
Heart Chakra: How to Open it to Attract the Love we Deserve in Our Life
Help Namastest raise the vibrations and share this article with your family and friends!