The Energy of Our Hands. There is a Great Power Hidden in Each of Us
The energy hidden in our hands has beneficial power for us and for others. 
Yes, we have energy since birth, which, if nourished, can only do us good.
We are not made only of matter. We have this gift that has been transmitted to us since ancient times, as can be seen from the stories in the Bible or from Traditional Chinese and Japanese Medicine.
In the latter, there are many positions that channel the vital energy (the Chi) through the hands.
There are many disciplines that are inspired by ancient knowledge and that require a good path of self-knowledge, but also of the techniques to be used and of the use of energy.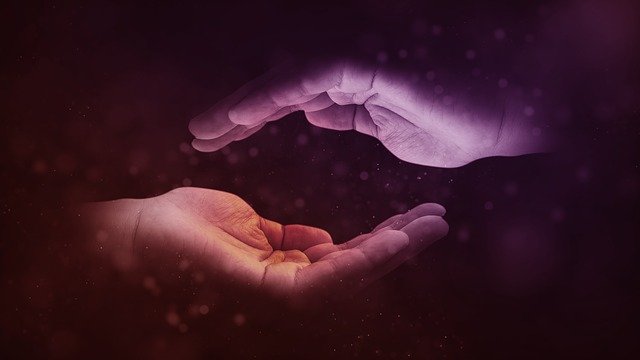 When we get hurt or when we feel discomfort in some part of our body, what do we do?
 
The first thing that comes to mind is to place our hands on the painful part.  We do the same thing even if we have someone suffering next to us, as it comes naturally to place a hand on his shoulder.
Well, these spontaneous gestures make sense, since the hands are an important channel of communication. And as such, they transmit energy and love. Being aware of this power can only be good for us and those around us.
Recommended: Are You Really on the Right Track? Here's How to Find Out
Do you want to experience the energy of your hands?
Try this simple exercise:
Sit back comfortably with your back straight, close your eyes and take three deep breaths to get all your thoughts away.
 
– Then place your hands facing each other and imagine holding a ball between them.
– Then move away and bring your hands slowly together.
– Do you also experience a feeling of warmth?
– If so, try placing your hands on your heart and listen to what happens.
– In case you feel the heat again, then the exercise worked and you got to experience the energy of your hands.
Otherwise, if it does not seem to work, perhaps your life energy is weak, due to some discomfort you are experiencing, physical or emotional.
In this regard, there is an important thing that you need to know and remember, or that we can use our hands, not only to channel universal energy, as in the case of the Reiki discipline but also to alleviate the suffering of others, as in the case of Pranotherapy, as long as we have the right mastery of ourselves and of the technique in question.
Because if we don't feel good about ourselves, we certainly can't take care of others.
On the contrary, if we are ready to use the power of our hands to help others, we can draw not only on our desire to do good, on our energy and on our universal energy.
Recommended: Always Carry One of These Stones with You to Keep Away Envy and Misfortune