Receive a Special Message to Help You Make Right Decisions in Life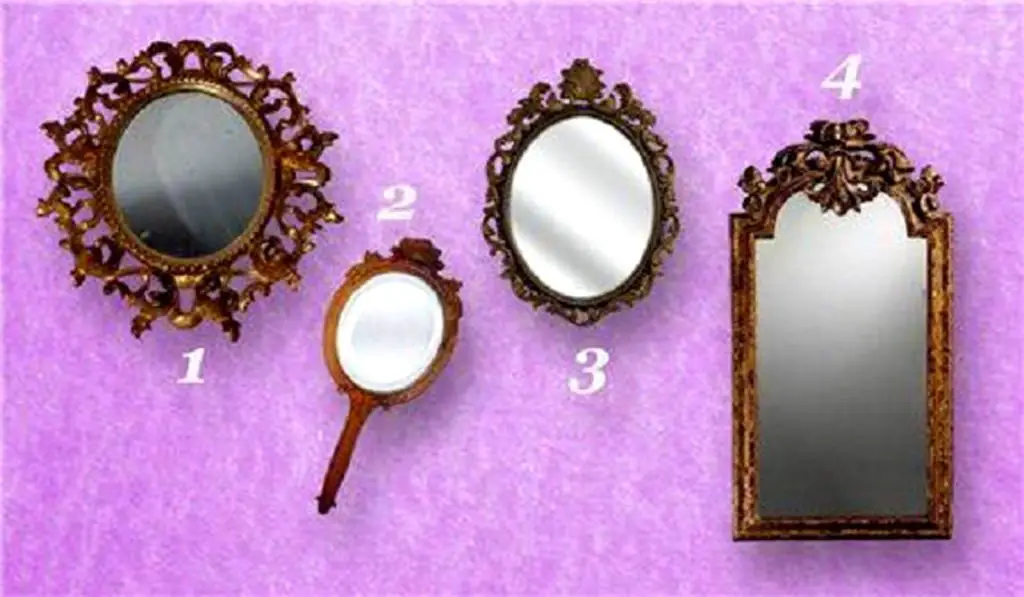 We all want to know if our decisions are the right ones and if we are really doing our best to be happy.
This entertaining test can give you the life advice you desperately need. All you have to do is choose the mirror you like best and read the corresponding description.
If you chose mirror # 1: Your message "Do not hesitate"
Now is the moment. Stop resisting the desires of your heart. Do not hesitate, perhaps this is one of the few chances to become yourself.
How often have you hoped that something "exciting" would happen to you that would shake you up?
Of course, deep down, you know that such awards require your efforts.
Your heart knows what you need. If you do this, your life will be transformed in the most amazing way.
If you chose mirror # 2: Your message "Raise your self-esteem"
You deserve all the good things in life as much as everyone else: love, attention, success, and respect.
Raise your self-esteem, because low self-esteem really means "I'm afraid to find out who I really am." This is a kind of protection that does not allow us to demonstrate our true qualities to the world.
It's all about your fear, but you can get rid of it. You don't want to be unhappy, do you? So, from this moment we believe: "I am worthy, like any other, love, attention, success and respect."
If you are already doing this, your life will be transformed in the most unexpected way.
Recommended: Which Of These Four Drawings Do You Associate With Feelings Of Happiness?
If you chose mirror # 3: Your message "Don't delay"
If you tend to procrastinate, perhaps because of fear, indecision, or laziness, then think about eliminating this not only useless but even bad habit.
Just tell yourself, "I am ready to finally get rid of the habit of procrastination." You don't want to put off all the good things that can happen to you, do you?
Hurry up. Fate awaits, but it waits for so long … It might be worth starting with one task.
Soon you will find yourself in such a whirlpool of affairs and events that there will certainly be no time for indecision or laziness, much less fear.
If you chose mirror # 4: Your message "Love"
Are you ready for love? It's time to let go of any fears or negative patterns that are holding you back from opening your heart.
The past is the past, and if you learn from your experience, you are not in danger of making the same mistakes.
Every moment of everyday life, the Universe listens to your thoughts. It captures what you think and gives it to you. If you think about fear, you get it.
So open your heart and imagine yourself in the arms of a person worthy of your love.
---
For those who want to participate in other tests, we suggest: ↓
Choose Your Favorite Owl and Receive a Wise Advice For a Better Life
What You Need To Do Right Now in Order to Accomplish Your Life Goals
Are You Facing a Difficult Situation? Choose a Card And Get Valuable Advice