What Worries You? Discover the Reasons of Your Anxiety by Choosing Your Favorite Season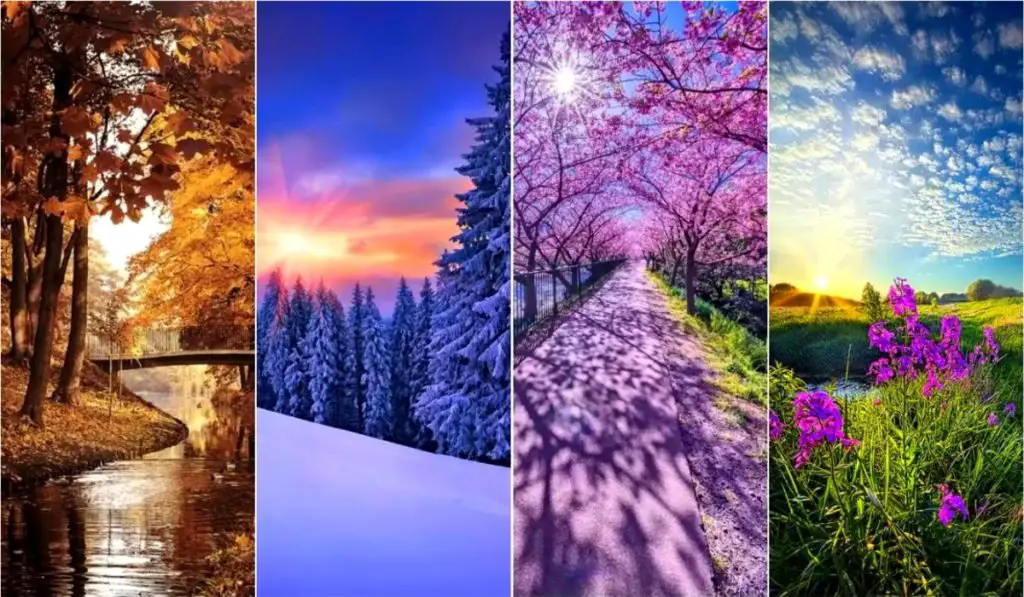 Psychologists are sure that each of us has our own ideal weather inside. Someone feels great in rainy autumn, but someone definitely needs a bright sun outside. What weather do you feel good about? Which season is perfect for you? Answer these questions honestly and you can find out what is stored in your soul.
This test was created by a practicing psychologist. He invited his visitors to go through it and took notes in accordance with the answers, gradually compiled a psychological portrait for each image. That is why the test can very accurately answer the question "What worries you?" … Find out the reasons for your anxiety now.
The psychological test "Seasons" will tell you about what worries you: nature has long delicately felt the inner state of a person
Here is an image of several periods of the year. You only need to select one picture. When choosing, use your subconscious. Imagine where you would like to be right now. Have you chosen? Now read your testimonial. Get rid of the cause of anxiety and live happily!
Choose the season that you like best and we will tell you about the reasons that worry you at the moment. 
 
Picture number 1 – Autumn! 
Your choice suggests that you are now concerned about issues related to children. These can be both your children and those entrusted to you for training or education. It is possible that you are now pregnant and worried about the upcoming birth. It may also indicate that you are worried about your child's behavior, problems at work, or school.
Try to be distracted by some activity and, perhaps, you will understand that you were worried in vain.
Picture number 2 – Winter. 
If you chose the colder season, you are worried about your personal life.  You may be experiencing difficulties in relations with your partner or family rapport or maybe you are just nervous.
Don't worry so much, sooner or later – everything will work out and fall into place.
The Symbol You Choose Will Determine Your Soul Type
Picture number 3 – Spring.
If you like blooming time more, you are very anxious because of someone else's opinion: what colleagues, friends and even ordinary passers-by think of you. And this has worried you not only lately, but most of your life. You cannot leave the house until you are happy with your appearance. Also, you spend a lot of time pondering everything that other people have said. 
Try to relax and focus less on small things and the opinon of others.
Picture number 4 – Summer. 
The chosen warm season speaks of your subtle nature: you, in principle, are a very worried person. You are worried that the business you have started will not bring success, that loved ones may suddenly become seriously ill, or that your loved one will suddenly stop loving you. You have many causes of anxiety. But remember – you need to take care of your nerves, otherwise they simply won't be enough for everything.
But don't worry. Everyone loves you and will definitely support you
---
Choose A Doodle And Find Out How To Overcome Your Biggest Fears
Psychological Test: Choose a Figure and Discover Your Hidden Strength
"Wolf" Psychological Test: The Wolf You Choose Will Tell You How Men See You