What a Woman's Birth Month Says About Her Personality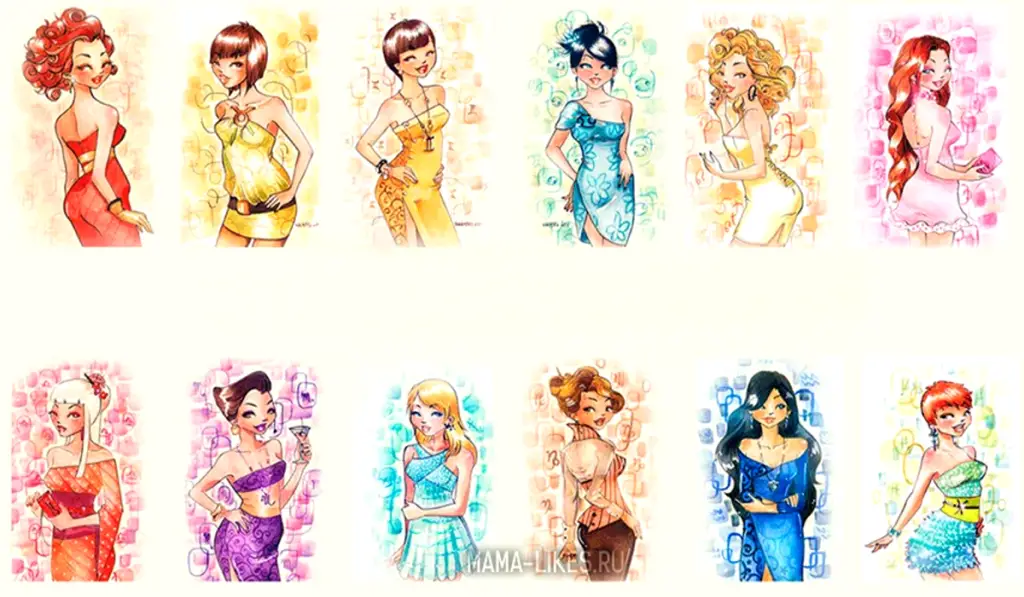 The position of the planets and stars can reveal a lot about our life purpose, ascension path, and provide tremendous clarity on all matters related to love, family, health, career, and spirit. Over the years scientists and astrologers believe that their position at the time of our birth affects the season, which in return affects a lot in our personality.
Certain personality traits tend to be associated with certain birth months. Like people born in January and February tend to be more creative and have a higher chance of being diagnosed with schizophrenia, than people born at any other time of year. And people born in odd-numbered months tend to be more extroverted than those born in even-numbered months.
Do you love horoscopes? If so, do you trust what they say? What do you think about astrology? 
In this article, we have provided astrological insights that will help a woman understand herself more, her inherent strengths and potentials that she should embrace, and develop more. 
Pick the month you were born in and find out what it says about your personality.
JANUARY
Successful, witty, and incredibly creative, they cope well with difficulties and know how to get out of any unpleasant situation.
Masters of humor, they positively influence the morale and self-esteem of others. Their problem is a lot of impatience, which usually gives them a lot of inconvenience in both work and personal life.
FEBRUARY
At first glance, these women seem serious and even cold. They often tend to criticize others without hesitation.
Incredibly reserved, they can only open up to their loved ones and people as smart as themselves. There are no women more ambitious than them!
MARCH
Despite their great charm and pleasant character, it is difficult for them to find happiness in a couple. Being very dreamy, they go through life in search of "ideal" men, which, as you know, do not exist.
They are loyal and loyal and expect the same from their partners. They never forgive betrayal, and when they get angry, they can do a lot …
APRIL
Due to their romantic nature, their mood can change at any moment, so it takes a lot of patience to withstand some of their outbursts.
Hardworking and patient, they often achieve the goals they set for themselves. They differ in that they make friends easily, but also in that they are very jealous!
Recommended: What Type Of Empath Are You, Based On Your Zodiac Sign?
MAY
Women born this month follow their own rules and surprise the world with their enormous stubbornness. Even though they are incredibly attractive, not everyone can handle their strong character.
In love, they become magical fairies, able to turn the life of their knights into a fairy tale. But sometimes they can be too pedantic.
JUNE
These women say and do first before thinking about the consequences: this is their biggest flaw. Curious and ready to sign up for any adventure, they consider themselves the "soul of the company" and are really good friends, but as long as they are satisfied with everything.
When they are in a bad mood, it is difficult to stop them: it is better to be careful with them!
JULY
Women born this month are very mysterious and intriguing, but at the same time sincere and intelligent. Ladies of July know their goals very well and try their best to achieve them.
Since they do not like conflicts, they try to avoid them, but if they are cheated on, they disappear from the life of such people in the blink of an eye.
AUGUST
Although they are known for their amazing sense of humor, they don't like to be the objects of jokes. They are surprisingly proud and take everything seriously, behaving like real ladies even in the most trivial situations. Altruists by nature, value the family and can do everything for its good.
Recommended: Discover Which Planet Affects Your Zodiac Sign
SEPTEMBER
First of all, it should be noted that women born in September strictly follow the rules and, above all, love order. They have a great ability to concentrate and learn quickly.
Although they are quite moody in their search for a partner, they have a long and stable relationship. They not only do not allow evil but also seek to avenge all the bad …
OCTOBER
Women born this month boast many talents. Many admire them, but they prefer to remain in the shadow of others, always keeping their distance. Although they are aware of their advantages, they are not selfish and do not put themselves above others.
NOVEMBER
These women have an incredible "sixth sense": they not only always tell the truth, but are also able to detect any lie in a matter of seconds.
They never flatter or let others play on their feelings. Sharp and outgoing, they can be best friends and worst rivals …
DECEMBER
They are real walking contrasts, loving and sweet on the one hand, unpredictable and capable of raging for no reason on the other. They are distinguished by good taste and delicate character.
While some may find them self-centered, they have huge hearts and great empathy. While they don't like having many friends, those who stay with them are the most trusted, loyal, and best of all.
---
Did you like the article? Then put your thumbs up👍, leave comments, share the article with your friends
How To Use The Law of Attraction According to Your Zodiac Sign
The First Thing You See, Will Show the Other Side of Your Personality
Fatima's Hand Can Reveal Your Character and the Main Challenge of Life