Challenge Yourself – Can You Solve This Difficult Math Problem?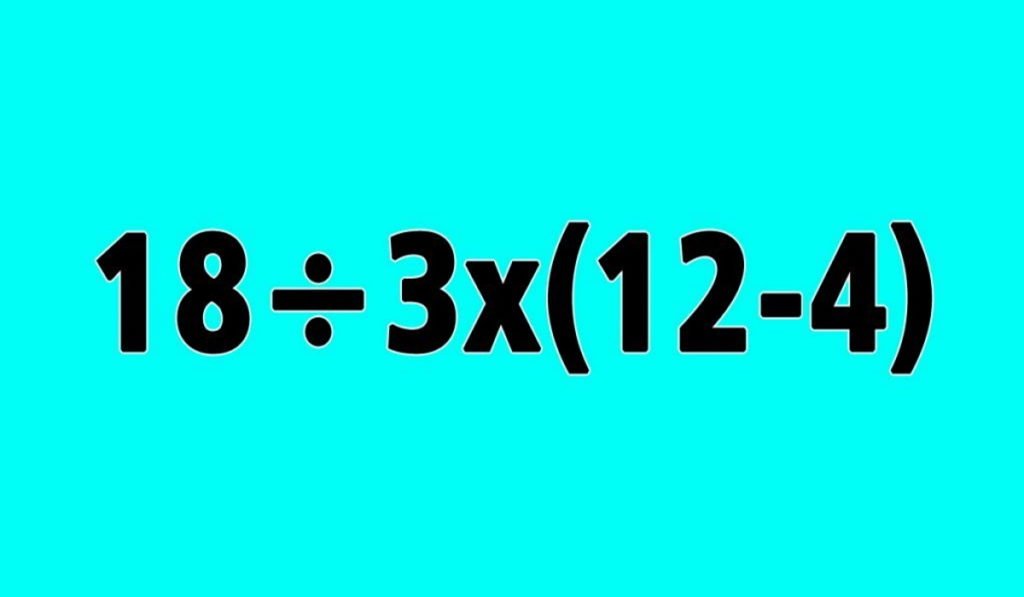 Find out how to solve this difficult math problem with a simple trick!
 
Nowadays, many people prefer to use calculators rather than using our brains to solve anything related to math because it is significantly easier and can also save time.
But one of the best ways to hone our thinking skills is to solve math equations, riddles, and riddles. Many people may think math is boring and probably too much of a challenge for them, but that's not true.
 
Math is actually fun when you approach it with an open mind. You might be surprised how much you like it later on. Are you ready to hone your thinking skills with some math? Here is one for you: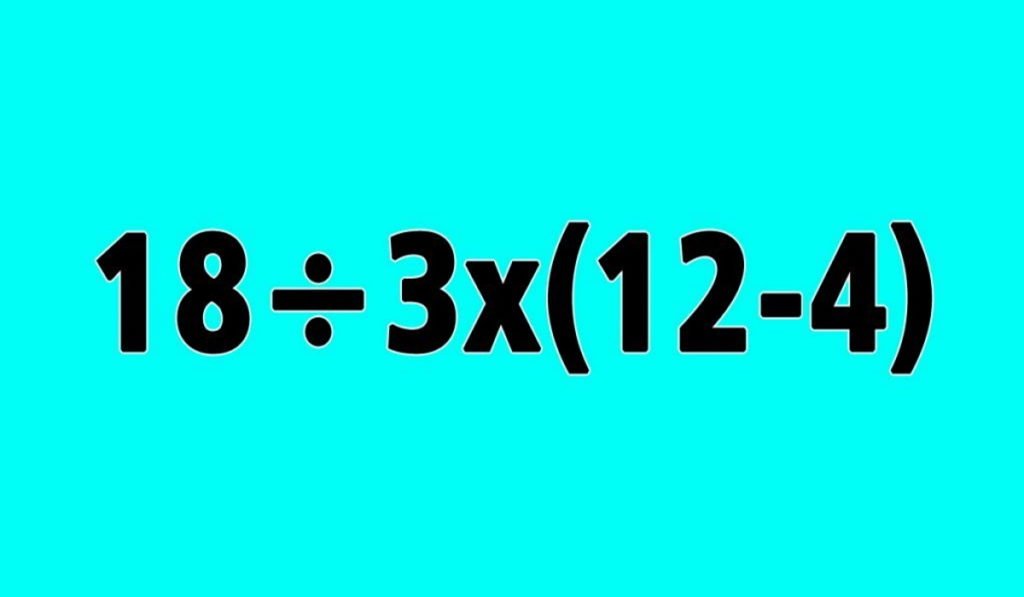 Yes, too many numbers and you may not even be sure where to start. So, let's see how you can actually solve this difficult math problem.
 
To get to the correct answer, the trick is that you just have to use the right order of resolving operations: PEMDAS.
 
This is an acronym for parentheses, exponents, multiplication, division, addition, and subtraction, and this is the order you need to follow.
 
For the given math problem, what you need to do is solve the operation in parentheses first.
 
18: 3 x (12 – 4) =?
 
12 – 4 = 8.
 
This will give us 18 ÷ 3 x 8 =?
  
So look for exponents. Since there is no exponent in this, you can proceed to multiply and divide.
 
We can solve it from left to right.
 
First, 18: 3 = 6.
 
So, 6 x 8 gives us 48.
 
So, the final answer is 48!
---
For those who want to participate in other tests, we suggest: ↓
This Numerology Test Will Reveal Your Most Beautiful Flaw
We Challenge You! The Viral Quiz That Most CANNOT Solve for 20 Seconds
The Visual Riddle That Drives the Web Crazy: How Many Dolphins Do You See?