Put your Personality to the Test Through the Ocean Wave Test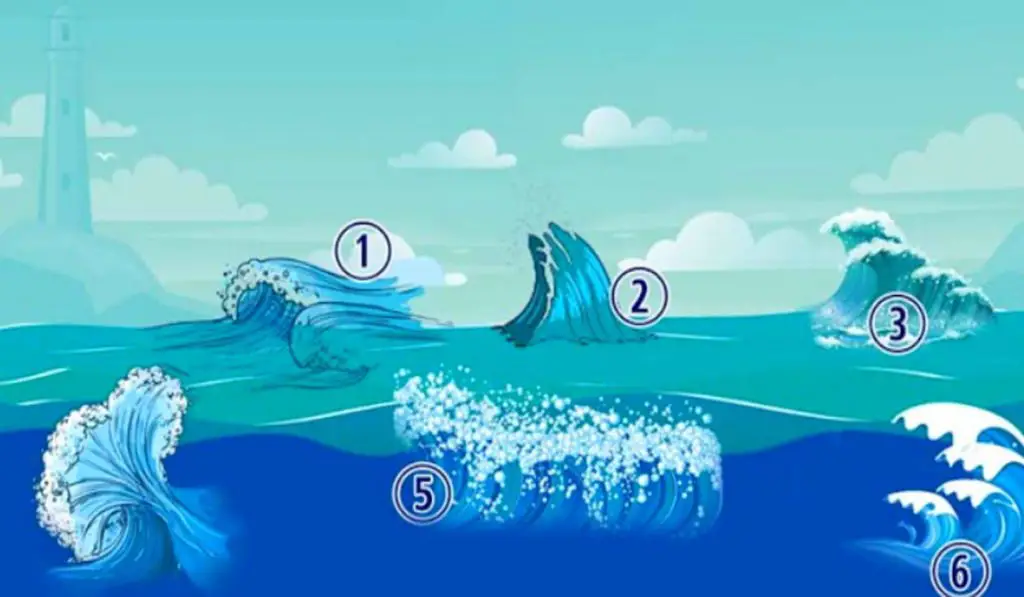 This test will help you get more information about your dominant character traits that guide you in your life path. So look at the picture and choose the one wave that you think best describes you and your life.
The first wave
Your life energy so far is as peaceful as a cloudless sky. You are a person who does not like problems. You don't like the changes in your life, but sometimes you have to understand that they are necessary so that you don't "break-in" at all.
The second wave
You like it when something happens, but provided it is organized and planned. You're in a mess. You like to plan your life yourself and you expect the same from your loved ones. You are a very creative personality who puts his emotions into any work.
The third wave
You have the ability to feel when problems are approaching. And there are sailors who sense inwardly when a strong storm is approaching. You are such a sailor too. You may not be aware of this at an early age, but this ability will develop over the years.
Recommended: Discover Your Great Fear by Choosing One of These Shadows
The fourth wave
You are bothered by problems that arise on a daily basis. You want to live your life the way you like it. You often delight others with your enthusiasm, but remember that people around you are not always able to understand and support your actions.
Fifth wave
You are the one who calmly experiences the flow of life until you feel inspired to change everything. Something unexpected can happen or you feel like it's time to transform.
 
 
The sixth wave
More than anyone, you are very happy with the flow of your life. Your life seems to have enough waves to guide you. You don't like dramatic and unexpected things that leave them in your life, as long as they don't involve you.
---
For those who want to participate in other tests, we suggest: ↓
This Short Test Will Reveal What Your Personality Is REALLY Like
Choose the Sky Image You Like the Most and Find Your Hidden Personality
What Is The First Thing You Saw? Learn More About Your True Inner Personality