Do You Have Magical Power? Choose Your Favorite Moon to Find Out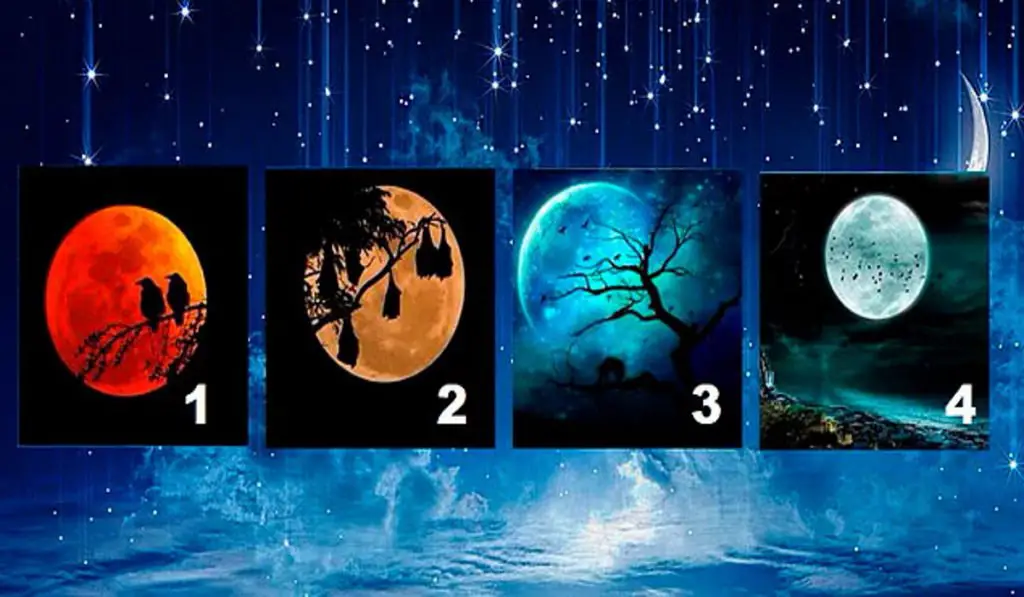 Have you suspected for a long time that you have magical powers? Today we will check if this is so and what exactly is your witchcraft! 
Choose your favorite picture of the fascinating Moon and get an answer to this question!
So take a look at these pictures of the moon and make your choice!
1. You have the ability to dream!
If you develop your magical power, very soon you will learn how to interpret the dreams you have seen. Meditation is the best way to develop the potential inherent in you. It should be practiced right before bed. 
Ask the question you are interested in before going to bed, and try to remember everything that happened to you in your dream. The power of nature will help you do this, and your inner voice will tell you what this or that event means.
2. Unfortunately, you do not have magical powers yet 
This is because you are a realist and a person of logic. Therefore, you absolutely do not believe in magic and supernatural abilities, especially in yourself. Despite the fact that every person has potential magical powers, lack of faith in it will not allow you to develop them easily.
If you are still interested in this issue, we advise you to start with a simple visualization of your desires, based on the exchange of energy with the Universe. Do you even believe that? 
Recommended: Discover Your Spiritual Gift and How to Use it by Choosing an Animal
3. You have the ability for white magic!
You have an inexhaustible source of positive energy, so quackery and other methods of healing people are within your power. Your consciousness, unclouded by modern realities, is capable of many good deeds.
Try yourself in this area, and you will see what you are capable of. The main thing is to believe in your gift!
4. You definitely have the potential of a magician!
You can perfectly work out various rituals, love spells and conspiracies. You can read special literature or ask professionals for help. We also recommend that you make friends with your intuition, listen to it more often and draw the right conclusions.
Your instinct is another magical potential that is inherent in you by nature. 
---
For those who want to participate in other tests, we suggest: ↓
Which Mandala Connects With Your Spirit? Choose Your Favorite
Want to Know Your Source of Wealth? Choose a Money Talisman to Learn More