Choose The Moon That Attracts You Most and Discover Your Chosen Path in Life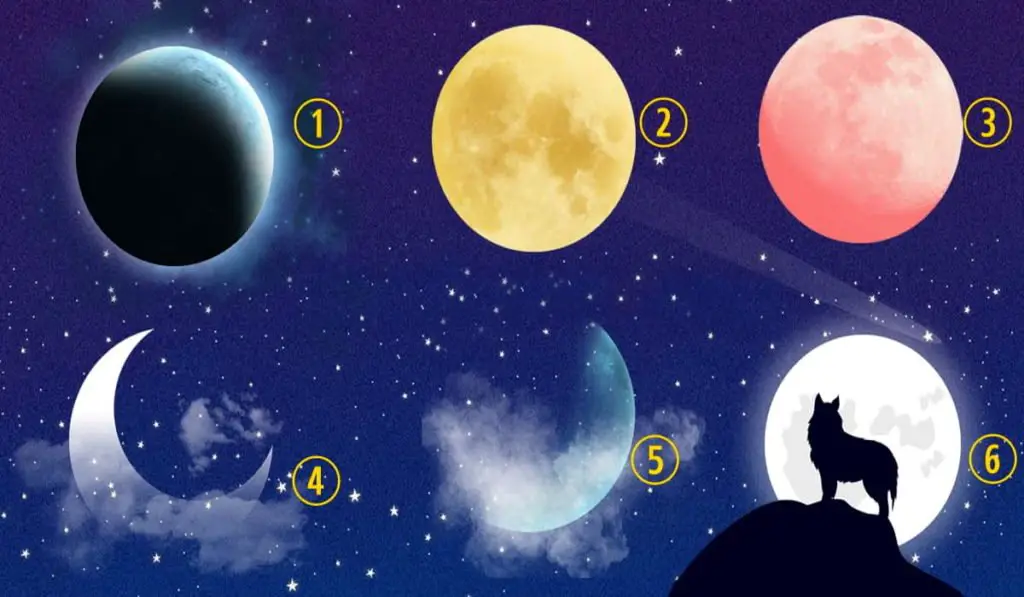 Many of us grow up not knowing what we want to do with our lives. It can take years to solve and some never do. We change jobs, careers, we move to a different place, country, and even relationships, in search of a purpose and destiny.
To be successful in finding your way, self-examination is a must. Do you need to ask yourself what do I want in life? Think about your strengths, weaknesses, and most importantly your passions. It may take a day, a week, a month, and even years, but when life answers your question, your personal destiny becomes clear. 
Life is about many roads. There are no two people in this world whose journeys are the same. What people must realize is that all roads are different. Each leads someone in a different direction, ultimately leading them to their purpose in life.
Every thought, moment, decision, and experience leads us to a new route in our journey. Choosing the "right" path is a difficult subject to discuss, after all, who can say that a path is right for one person, but wrong for another? It's about your thoughts, where you are on your journey. Ultimately, you will be able to determine how and when to seek opportunities in front of you. All of these decisions will inevitably lead you to a whole new journey in your life.
Life is like a journey down the road. Most of the time it goes straight, but there are potholes in the road. When you hit a bump in your life, you must make a decision to choose the right path for you to travel. The correct route is then the chosen course that allows people to increasingly meet their needs.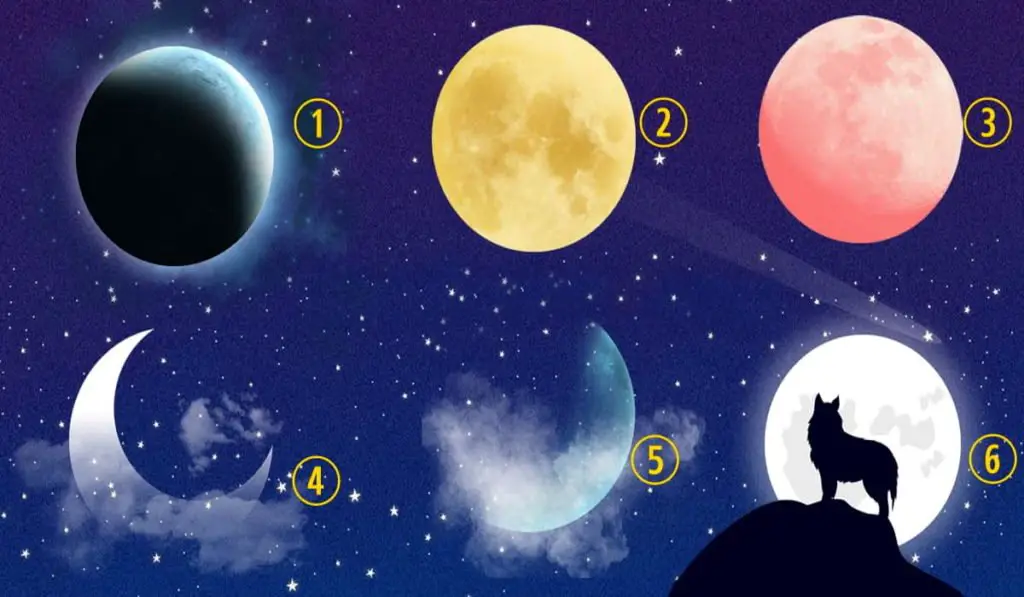 Perhaps this little test will inspire you to find what you are passionate about in life.
If you have chosen:
Moon # 1: Path to other worlds
You feel that you do not belong to this world. Ever since you were a child, you wanted to look at the bright night sky and wonder where your true home was. You seek another reality.
Science fiction, mythology, and gothic romance are your favorite subjects. You have the opportunity to do something completely new, even if it is a challenge for those around you.
Moon # 2: Path to Mysticism
This is the way of the old ways. This is the path of those who seek true enlightenment, who always seek the truth of the world. The choice of this moon shows the journey of the soul in the magical realms.
You are interested in magic and ancient religions. Symbols and rituals are important to you. You love old traditional music and you like old teachings.
Moon # 3: Path of Dreams
Your path is one of sensitivity, kindness, and sincere empathy. Your dreams, visions, passions, and desires make you feel like a fairy in this cruel world. Even if you have experienced many disappointments and are extremely vulnerable, you still feel that some fairy will change the outcome.
You believe in the power of kindness. Romance is part of you. You love poetry, classical music, and jazz and you love beauty in all its forms.
Recommended: The Path You Choose Reveals Your Life Philosophy
Moon # 4: Path of Awakening
Your choice leads you to the path of spirituality. The sun is rising, but the night will return. However, you know that the sun will rise again. You will be guided by your deceased ancestors and you will receive great help through dreams and visions. Emotion is more important than logic.
You have read books by great masters from whom you have learned how to overcome your nature and how to deal with the fear of death. You love unusual music and you like abstract art.
Luna # 5: Path to the Intuitive
Life has no limits for you. Intuition guides you through life, and sometimes you defy gravity. Faith is your weapon and even if you are distracted by many of your friends, you know that you have made the right decision.
You always find a solution when no one else can. You want to travel, read contemporary novels, and have an interesting and successful career.
Moon # 6: Path to Mother Nature
You understand more than anyone that we are part of this world. You have always been close to the elements of nature and you feel connected to the animal kingdom. Also, you have always been drawn to the magic of plants and the power of trees.
You want to live in the country, away from the hustle and bustle of the city. Your ideas are harmonious and your family makes you happy. Read old stories and history books. Your favorite music is the sounds you listen to in a quiet place.
---
For those who want to participate in other tests, we suggest: ↓
Which Path Will You Choose to Follow? Here's What Your Choice Means
Choose the Door You Want to Enter – The Path That You Choose Will Reveal Your Future