Choose a Tarot Card and Discover What Awaits You in August 2020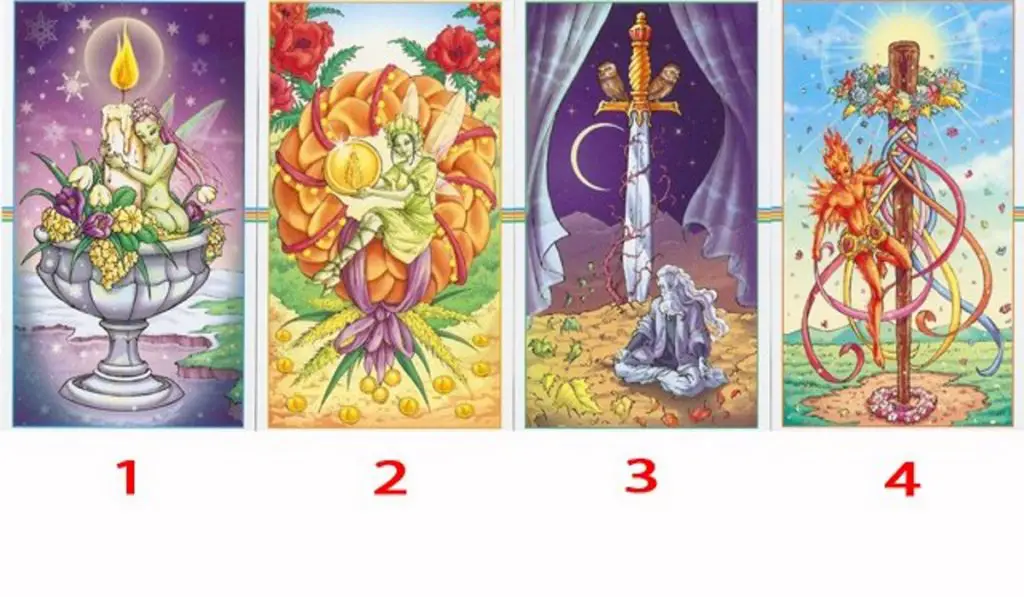 Today we show you 4 cards. Take a deep breath.
Think about everything you would like to happen from now on in your life.   Choose the card that immediately caught your attention.
Let's read the results:
Card n.1:
If you have chosen this card, then you will have a moment of calm and action. It can also be interpreted as stopping any action.
In August you will be able to devote your time to yourself and your family, to establish your life and communication with your family.
Take advantage of this exceptional moment. Complete the household chores you have started or undertake self-development.
Everything will be useful for your moral and professional growth.
Card n.2:
It is time to spread and collect money. You now have an active wave for material wealth.
 During this time, you will be able to make a lot of money, although there will also be a lot of waste.
You must properly distribute your resources so that everything you earn is not lost. Do not overdo it.
Spend your money calmly and invest only in what is really useful for your career.
Recommended: Choose a Card to Find Out How Much Luck Awaits You Next Month
Card n.3:
It is a long time when you are alone with yourself. Time seemed to stand still for you now, but this is only a temporary circumstance that does not depend on you in any way.
This period will not last long, but you will have to go through it in one way or another. Therefore, use this twist to your advantage.
Soon a loved one will become part of your life and will transform your days.
Be patient. The best will come.
Card n.4:
The time has come for success and creative victories. This period will be good for you.
August will bring you many successful projects, pleasant events, and many good impressions.
You must learn to enjoy even the smallest gifts of fate, and therefore fate will be favorable to you in more serious and meaningful things for you.
Usually, the most significant things are hidden in small gestures. If you reflect on the answer?
---
For those who want to participate in other tests, we suggest: ↓
What Others Secretly Think of You? Choose a Landscape
The Kitten You Choose Will Tell You What You Need in a Relationship
Choose The Painting You Like Best and Discover What Your Current Mood Is
Help Namastest raise the vibrations and share this article with your family and friends!