Which Crystal Do You Choose? It Has a Sacred Message For You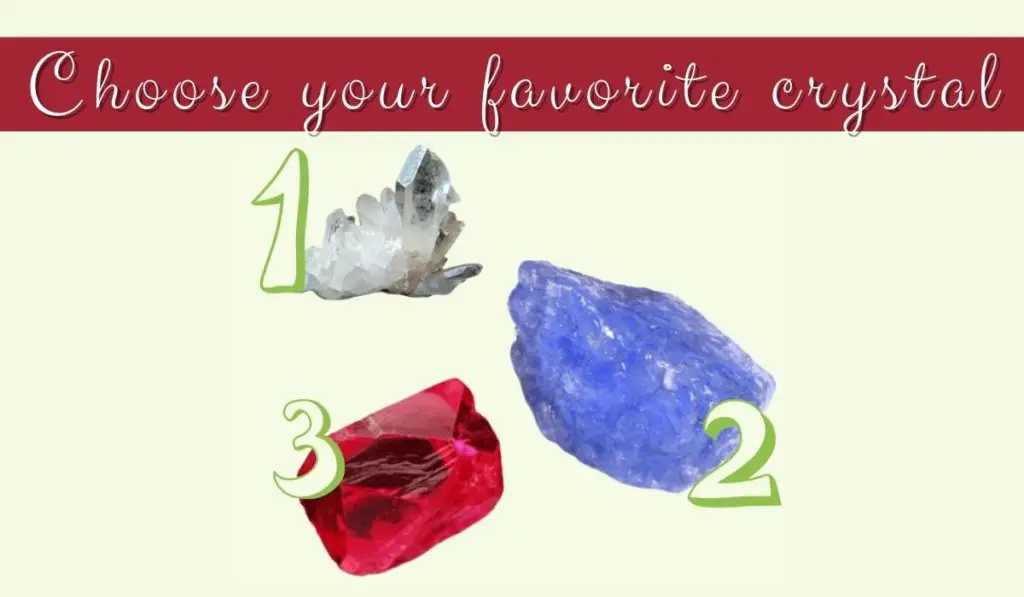 Using crystals can be an excellent way to enhance and strengthen that relationship. Just select one of the three crystals below and read its sacred message:
 
If you have chosen:
CRYSTAL No. 1
Strengthen spiritual awareness, help you reach your higher states, reveal intuition, cleanse, and protect your aura.
Your angel's message: Allow stress beyond your control to drain your energy and feel the consequences both physically and mentally and within you. Take some time to have fun and brighten your energy.
Recommended: Pick a Card for Daily Guidance From Angels
CRYSTAL No. 2
Sapphire promotes altered states of consciousness and deep meditative states, helps increase awareness, facilitates internal and external travel. 
Message from your angel: You are in a learning phase. Everything that happens in your life happens for a reason, don't worry, it will be announced at the right time. The masks fall and real faces come out. This means that some relationships in your life are ending, but that's only good for you. 
CRYSTAL No. 3
This crystal brings inner strength and can help ease the emotional burden.
Message from your angel: Pay attention to the signals the universe is sending you today. It could be finding a pen on the street, listening to wonderful music on the radio, or getting a call from an old friend who remembers what it once was and offers helpful advice.
---
For those who want to participate in other tests, we suggest: ↓
Choose an Alchemical Symbol and Discover What Your Spirit Needs
The Eye You Choose Reveals A Secret Detail About Your Subconscious Mind
The Matryoshka You Choose Will Show Which Events Await You in the Near Future