Your Favorite Dreamcatcher Reveals the 2 Most Important Qualities Of Your Personality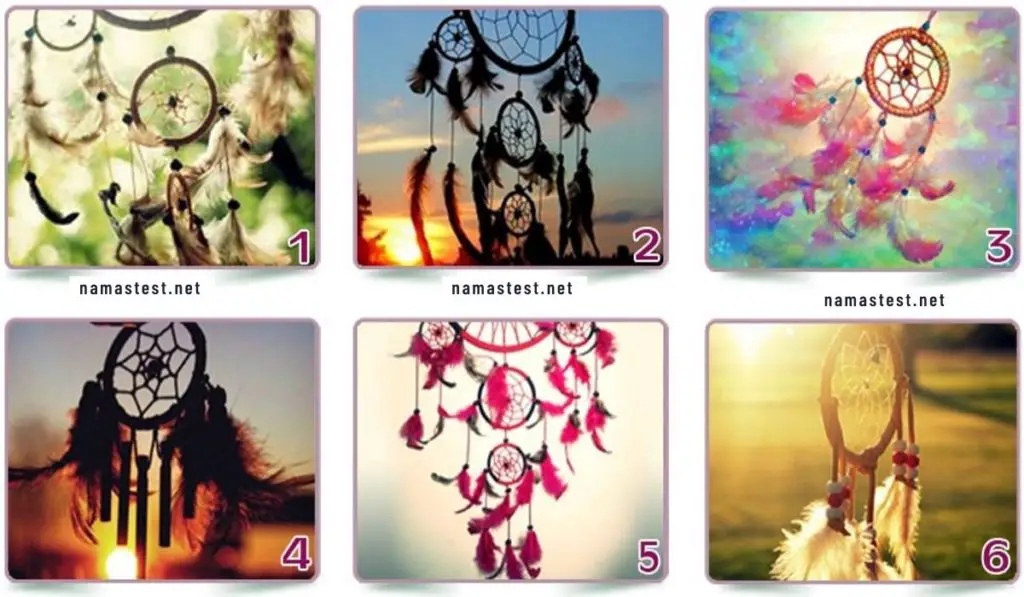 Dreamcatchers are instruments of power in shamanic medicine, whose origin dates back to the American Indian tribes.
They were located at the entrances of their huts with the purpose of allowing only the entry of energies, animals, and kind people. Over time, they were also used to filter people's dreams, passing only good, placid, and revealing dreams.
Its ring represents the wheel of life, the mesh or the net are the dreams that we weave in the Time of dreams, in the soul, and in the movement that we generate with our daily activities.
At the center of the web is the void, the creative spirit, the "Great Mystery".
Your personality shines in the objects you like and that applies even to simple things like dreamcatchers.
Your favorite type of dream catcher could reveal important aspects of your life and your personality. Find out its meaning below.
1. Loyal and sincere
You characterize yourself as being an orderly, meticulous person, in some cases a perfectionist, but above all very direct. Do not hesitate to say everything that you consider necessary, be it advice, a recommendation, a claim, etc.
When you are angry or frustrated, you could use powerful words (with others and with yourself), and that is precisely where your great challenge lies.
Remember that words are very powerful and that they have the power to build. Try not to get carried away by temporary emotions and ensure that your words, regardless of the circumstances, are always full of love and kindness.
2. Cautious and kind
You are characterized by being a caring person, oriented to help the people you love the most, and with a highly developed sense of intuition that allows you to anticipate risk situations. You spend a lot of time thinking about the future and you always want to have everything absolutely controlled in your life, and that is precisely where your great challenge appears.
A little flexibility in your life will allow you to live more intensely and happier.
Remember that the future is nothing more than the sum of the results of what you do in your present, so connect with it more, enjoy it and take full advantage of it and move towards the days to come with the certainty that they will be wonderful days.
Recommended: Your Favorite Mandala Can Detect Your Feelings, Emotions, and Main Challenges
3. Emotional and generous
You characterize yourself as being a very sensitive, perceptive, sentimental, and protective person. You have the ability to generate great bonds of friendship and trust with people in a very short time, and others tend to approach you in search of advice or simply a person to listen to them.
You are a person who gives a lot, gives everything and your main challenge is to learn to receive. The world works in balance and everything you give should come back to you in different ways, but only if you allow it.
Feel yourself a person worthy of good and wonderful things, accept with love every gift that life has to offer you and you will see that your blessings and your prosperity will multiply in your life.
4. Active and pleasant
You characterize yourself as a happy person, very hard-working, sometimes impulsive, but above all optimistic and fun.
You have a very active mind that spends most of the time generating ideas and for this reason, it is common for you to find yourself doing many activities at the same time but very often it takes a long time to finish the things you are doing (generating problems of compliance).
Your main challenge is trying to be less impulsive in order to be more sensible and meditative in your life and your decisions. In this way you will achieve peace, tranquility and a lot of calm in your life.
Recommended: Which Door Do You Choose? Find Out What Your Subconscious is Hiding
5. Courageous and sociable
You are characterized by being a person with the strength of character, determined, friendly and who moves with determination along the path that leads you to achieve your goals.
You can also become a little impatient and always want to obtain immediate results and that is precisely where your great challenge lies: trust and be patient.
Work with love and convinced that you always reap what you sow, that the time of life is perfect, and that what should be, will be at the right time and when it does the most good to your life. Always go ahead with love.
6. Independent and curious
You are characterized by being a person with very clear principles, firm ideas about the world and life, a well-defined lifestyle of your own, and an innate curiosity that pushes you to know the unknown.
You are a lover of travel, adventures, new projects, and new goals.
For you, more than a challenge, there is an invitation: Keep sharing your joy and your desire to live with others, live radiating joy, because it is people like you who make the world a better place to live.
---
Want to know more about yourself? Do not forget to support by sharing and liking our test.  This motivates us to publish more interesting content for you.
Which Diamond Shape is Your Favorite? It Will Reveal the Depths of Your Personality 
source : diapordiamesupero
Help Namastest raise the vibrations and share this article with your family and friends!