Who are the Planetary Angels and which Archangel protects your Zodiac sign?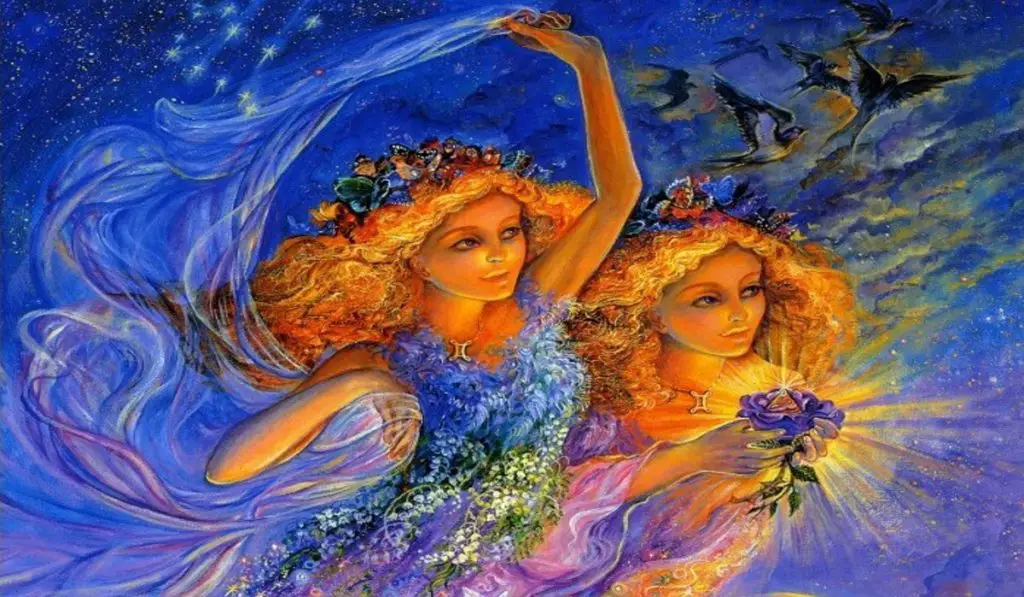 Ancient cultures speak to us of reincarnation, that is, of the opportunity that is given to each individual soul to complete a personal journey left incomplete in previous experiences.
When the time comes to return to live on Earth, we are given the opportunity to choose the zodiac sign to understand which path is most appropriate to complete one's task.
And in this, planetary angels and archangels are present as prompts, to show pitfalls and opportunities scattered on the new path.
 
In fact, each sign is associated with an angelic figure of reference.
Let's see what they are:
Aries, Archangel Chamuel:
Governs the planet Mars, the dedicated day is Tuesday, and as quality, it stands out for safety and positivity.
Those born under this sign are positive, creative, and always ready to face challenges.
They tend to have a dominant personality, however, tested by periods in which they seem to lose their security.
Taurus, Archangel Hagel:
Among the planetary angels, we find the one who presides over the qualities of practicality and concreteness and governs the planet, Venus.
 
Those born under this sign influence the tendency to achieve stability and comfort.
The challenge for those born under the sign of Taurus is that of not being trapped in the material aspects of existence, and of being able to live their practicality as an aspect of life, not the whole.
Recommended: 3 Zodiac Signs that Spend More than They Have …
Gemini, Archangel Raphael:
Reigns on the planet Mercury and is next to all healers. People born under this sign are endowed with great intelligence and sensitivity and their main tool is the mind.
Naturally brought to new things also for their innate curiosity, they risk wasting energy, which must instead channel towards targeted objectives.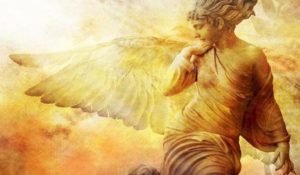 Recommended: The Season in Which You Were Born Affects Your Character. Discover Something New About Your Character
Cancer, Archangel Gabriel:
Rules the moon, and is one of the most invoked Archangels.
It presides over stability and in fact, helps those born under this sign to balance emotions, sources of great energy but also of enormous dispersion.
Those born under this sign alternate phases of activity with others in which a certain passivity, almost a disengagement, dominates.
Leo, Archangel Michael:
Governs the Sun and through what is called the Blue Ray ensures protection and strength.
 
Those born under this sign are distinguished by generosity and warmth, characteristics that can get lost when they expire in excessive pride and unbridled ambition.
Virgo, Archangel Raphael:
Among the planetary angels, we find the one who governs the planet Mercury, is responsible for the South and is considered an angel of healing.
It confers efficiency and great analysis capacity. Those born under this sign, besides being skilled and valid workers, are people who are attentive to details, reliable and precise.
Recommended: Each Flower Contains a Message – Discover the Flower That Corresponds To Your Month of Birth and What it Has to Say to You
Libra, Archangel Hagel:
It also governs this sign, to which it confers the qualities of harmony and diplomacy.
 
Those born under this sign are people who tend to stability and balance. They also manage not to be influenced by emotions. They love dialogue and seek convergence points.
Scorpio, Archangels Azrael, and Chamuel:
The first is a shepherd, who rules Pluto, the planet of Scorpio. The second gives intensity to those born under the sign of Scorpio, people who are never banal and endowed with very strong emotion.
Reliable and precise, they never leave the field without having completed their mission.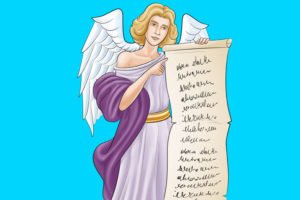 Recommended: 2020, the Year of the Rat According to the Chinese Horoscope. Take a look at the Forecasts!
Sagittarius, Archangel Zadkiel:
Governs the planet Jupiter and affects the spiritual growth and transformative ability that those born under this sign possess.
Sagittarius is intuitive and imaginative people, sometimes driven almost to isolation from these characteristics. They delegate a lot and prefer to stay focused on their gifts of imagination and fantasy.
Capricorn, Archangel Cassiel:
Guides Saturn, the planet of Capricorn and is also called the angel of tears.
A sign that characterizes calm but highly motivated people, also capable of great sacrifices in order to achieve their goals.
Very determined in this they can leave aside equally important aspects of life, aspects that deserve attention such as the ambitions of Capricorns.
Aquarius, Archangels Uriel, and Cassiel:
Uriel is responsible for the North, rules Uranus, the planet of Aquarius, together with Cassiel, also a shepherd angel.
These influences give the Aquarius great humanity, a strong sense of independence and a great deal of attention towards others.
When an Aquarius is defined as cold and unfriendly, it is therefore only because it has no interest in a certain thing or person.
Pisces, Archangels Asariel and Zadkiel:
Asriel rules Neptune, while Zadkiel rules Jupiter and works on the Purple Ray, a symbol of spiritual growth.
Those born under this sign are therefore a person with a great emotional charge and a strong artistic sense. They prefer kindness and always seek peaceful solutions to conflicts.
They are selfless, but their privacy sometimes makes them appear a little gloomy.
Recommended: Personality and Moon: Did You Know That You are Affected by the Moon of the Month in Which You Were Born
The Angels of the Zodiac, or the Planetary Angels, help us to better understand ourselves and the lessons of life. Share the article with your friends, they will appreciate it!
Help Namastest raise the vibrations and share this article with your family and friends!