Which Window Would you Choose?What You Would Like to Look for in the World?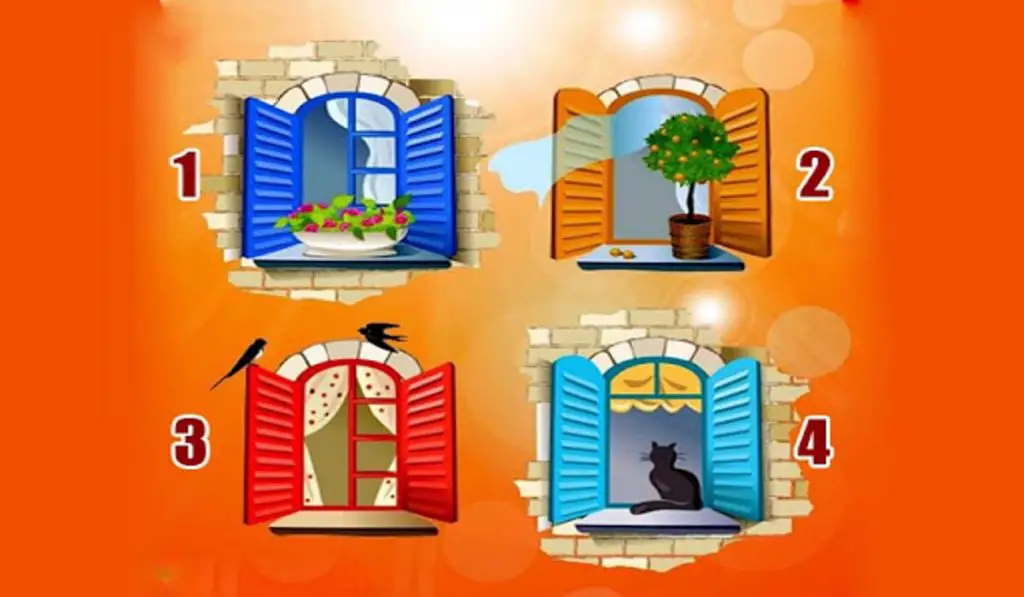 In the image below we show a series of 4 windows of quite different types. The personality test we offer you today is to choose one. What you would like to look for in the world? The result will describe your inner being and your main qualities.
It is a metaphor for our deepest desires, illusions, and concerns. We could help you get inspired and take a new direction in your life.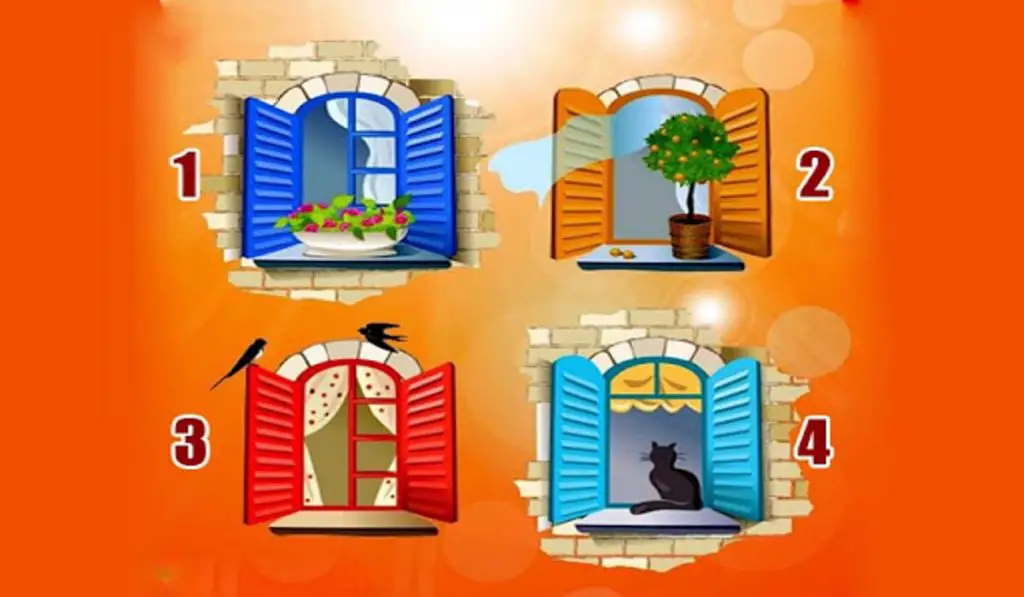 If you have chosen:
Window n.1
You are a romantic person. Your sensitivity and imagination make you fly through the air, enjoying every aspect of your existence. Your partners will never be bored and will never lose their passion for your bond since you know how to "light" that flame, you will make them feel like in a beautiful romantic comedy.
Recommended: Test: What is the First Thing you Saw? Discover Your True Essence!
Window n.2
You like your home and your family, dedicating them all the time you own. There is nothing that makes you happier than feeling the silence and peace that is always in your home. All of which makes you the perfect candidate to be a mother or father.
Recommended: People often see two different things in this picture…
Window n.3
You have to draw a line, to show others and yourself that you are an independent person. One of the things you love most is freedom. You tend to have a lot of discipline in all the goals you set and your beliefs and principles usually don't change depending on the situation. You have a marked sense of integrity and you also notice those around you. This can be counterproductive.
Recommended: Test of Adam and Eve: What Should Never be Missing in Love for You
Window n.4
You tend to be an enterprising person. You will need it if you don't already have your own business that one day will allow you to manage your time. Also, you tend not to show too much affection in your social relationships with your peers, which can make you stand out from those on your side. If you have a friend you appreciate but haven't seen in a long time, it would be better to call him.
If you liked this article, leave a comment and share it with your friends!
You may also be interested in:
The Personality Test to Understand How you Relate to the World
1 Minute Test to know Your Deepest Feelings
Choose the Flower on Which the Butterfly will Rest and Find out What it Reveals About Your "Weak Points"
Help Namastest raise the vibrations and share this article with your family and friends!