Which Flame do You Choose? It will Reveal Your True Light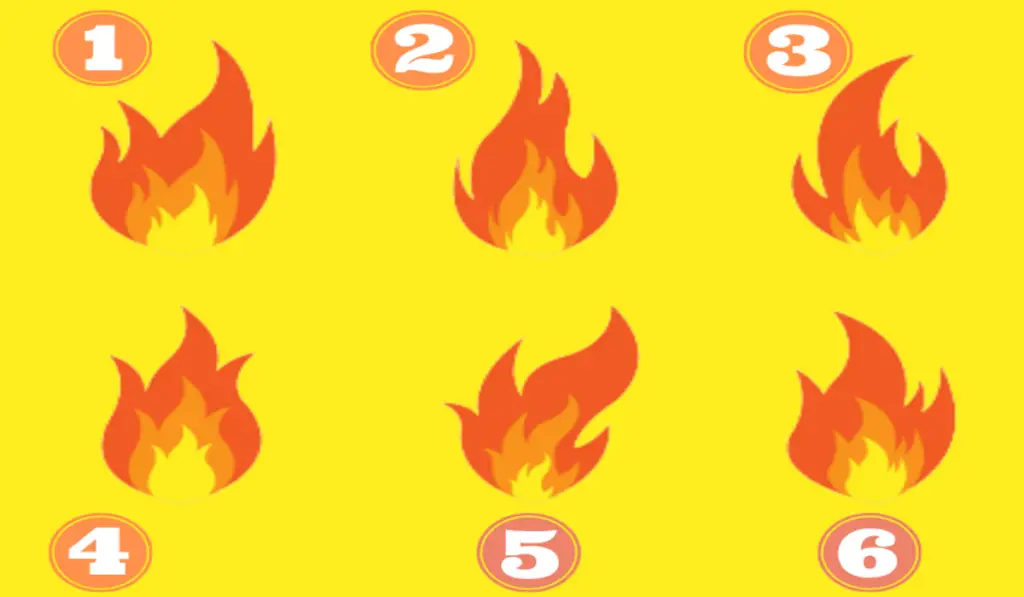 Each person shines with their own light among all the others. There are not two flames alike, there are big flames and small flames and flames of all colors.
Look carefully at this picture and choose the flame that you think best represents you.  Your answer will tell you a lot about your personality.
If you have chosen:
Flame number 1
You shine in your light and you are not interested in anyone's opinion. Many admire the person you are and others will surely stay away from you. It doesn't matter. Your strength lies in being the person you are and nobody else. Never let other people's opinions turn off your light.
Flame number 2
If in this sea of ​​fire you identify yourself with the number two, it is because you are a creative, expansive, and very curious person. You like to discover the world, have fun, explore, go in search of adventures. Quickly spread your enthusiasm for life and reach all those who approach you with your light.
Recommended: The Gemstone You Choose Will Reveal Your True Personality
Flame number 3
You are an idealistic and humanistic person. For you, the most important thing in this world is to give everything to make it a better place. You always put yourself on the side of the weakest and associate yourself with causes that you consider right.
Flame number 4
You are a passionate person who loves to give and receive love. In addition, it is essential that you always do your best. That's why you immediately distinguish yourself from other fires, you are a person who constantly burns.
Recommended: The Animal You Saw Will Tell You What Power is Hidden Inside You
Flame number 5
You are a very intelligent, introspective, and very creative person. You have a very rich inner world, even if you are relaxed and optimistic outside.
Flame number 6
You are a person who always seeks balance. You have to take care of your inner and outer world, balance change with stability, and combine adventure with routine. You almost always have things under control and this makes your light pleasant
 
If you liked this test, leave a comment and share it with your friends!
For those who want to participate in other tests, we suggest: ↓
Discover the Wisdom of Your Soul Through the Sun That Represents You Most
Moon, Sun or Star? Choose an Image and Discover What Type of Karma You Are Following
Choose an Image and Find Out What Your Personality is According to Your Element of Nature
Help Namastest raise the vibrations and share this article with your family and friends!