What You See First In These Images Will Reveal The Truth Behind Your Personality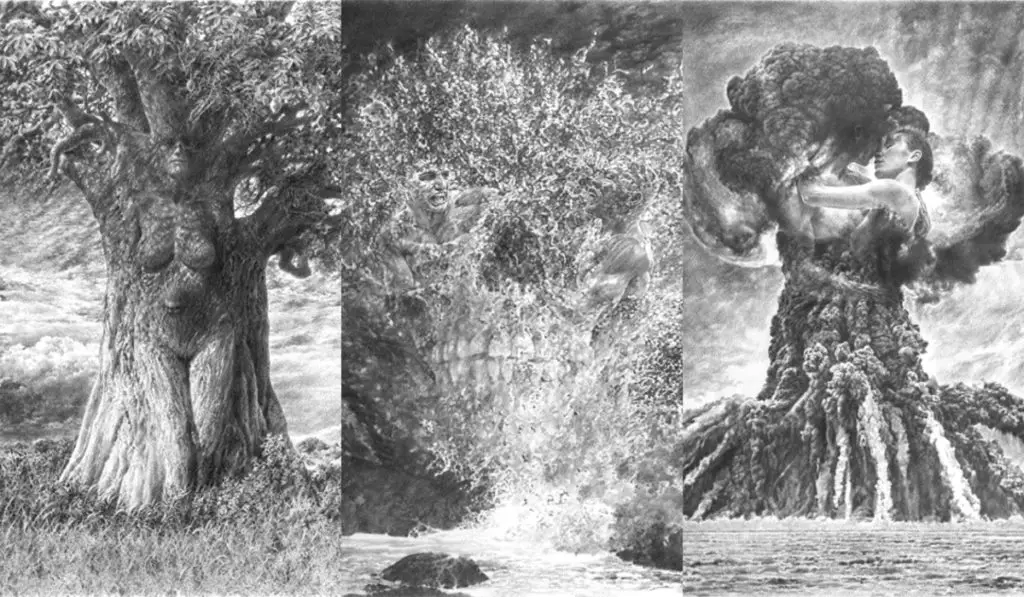 In these images, you may see things that others don't see. Such images represent personality traits and what you see can reveal the way you think and what type of character you have.
 
There are some things your mind is drawn to or you may notice something different than others. Your personality is made up of several elements in relation to your subconscious. This is how psychiatrists and psychologists discover the nature of people and their state of mind to decipher mental conditions.
We have three layers in our mind – the unconscious, the subconscious, and the conscious. While most of the tasks or thoughts that come across our minds might be conscious, our subconscious has a significant effect on our personality.
After all, the entire mind is who we actually are – hidden or revealed. That's why personality tests help. The aspects of our subconscious might be hidden – but there are certain triggers that might reveal parts of it. One of them is interpreting an image. They can be wonderful personality tests.
Here are some images – the thing that you see first will tell a lot about your personality on a deeper level:
 Take a close look at these pictures and then be honest in what you see first.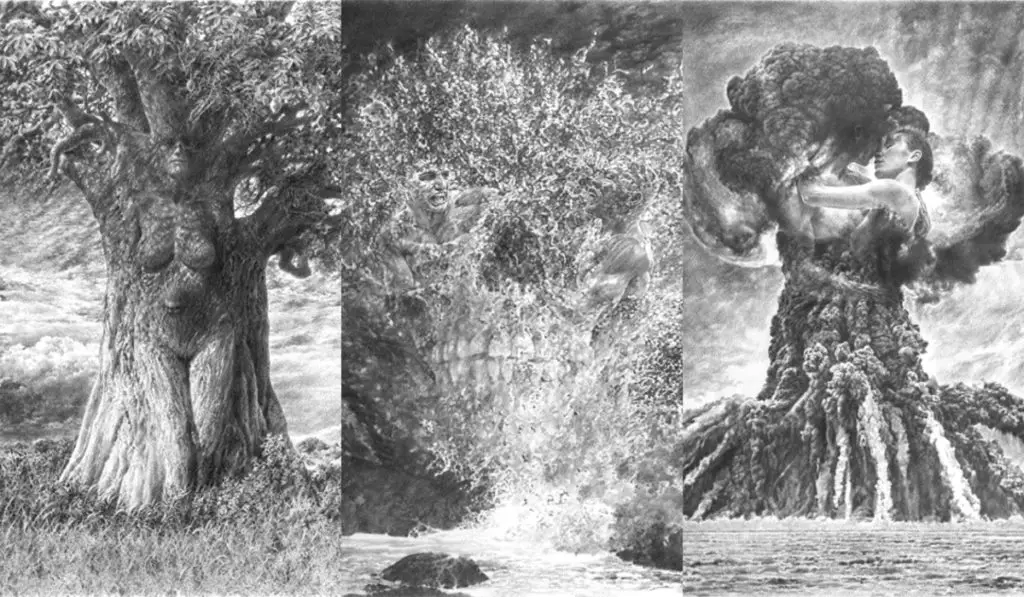 1. What did you first see when looking at this image?
Men
If you have noticed two men, it means that you are more attentive to others than to yourself. You think about others a little too much and your thoughtfulness may be over the top.
You may be too generous and sometimes you should learn to think about yourself. Being respectful of others is fine, but you need to learn to take care of yourself first to be fit enough to do it with others.
Splashes of water
If the first thing you saw was the splashing water, it means that you are always looking for the impending storm. You realize that things are not always what they seem and therefore beware of the unexpected.
You don't always want to look for something within your means. You don't even like taking risks and prefer not to rock the boat at the risk of a disaster.
Skull
If you first noticed a skull, it means you have a positive outlook on life. See things in a different light than others. Regardless of the situation, you keep discovering new things.
You are strong, lively, and a very outgoing person who has great determination and the will to succeed.
Recommended: The First Detail You See Reflects A Hidden Part Of Your Subconscious
2. What did you first see when looking at this image?
Tree
Have you seen a tree? If you first noticed a tree, it means you don't pay much attention to your surroundings and the things around you.
You also don't think too much about situations and have a tendency to back down too often. This is what you need to change because sometimes you should be more alert and aware of things.
Woman
If you have seen a woman it means that you are very careful in noticing things.
You observe and see things that others don't notice and don't hesitate to immerse yourself in a situation and analyze it from top to bottom.
You may think a little too much about things and be an excessive analyzer in certain situations, but not all.
Landscape
If you've seen a landscape first, you might be a distracted person but not the extreme. You only respect what you know and don't like to deviate from what you think is right.
You go through the movements of how you should react and go no further. Maybe it's because of the tendency not to look too much into a situation.
3. What did you first see when looking at this image?
Couple
If you first saw a couple it means that you value relationships and always think about your partner who makes up a large part of your life.
Sometimes this can go over the top making you look too clingy. You can't always choke your partner too carefully, just give him his space.
Explosion
If you've seen an explosion, it means you get scared easily and have a sporadic personality. You don't like jumping too fast when you know it could end badly for you.
Sometimes you may be a little silly and weak. You should learn to be more courageous and outgoing when the situation calls for it.
A woman
If you've seen a woman first, it means you may be a little more lonely than you'd like to admit. You're not getting enough attention and tend to crave it.
What you need to change is your perspective. You should stop feeling sorry for yourself and go out and be more assertive and positive, instead of feeling left out.
---
For those who want to participate in other tests, we suggest: ↓
Choose an Animal And Discover The 3 Words That Define Your Character
The Door You Choose Will Reveal What You Secretly Aspire To Achieve In The Future