What You See First in the Proposed Image Reveals What you are Looking for in Life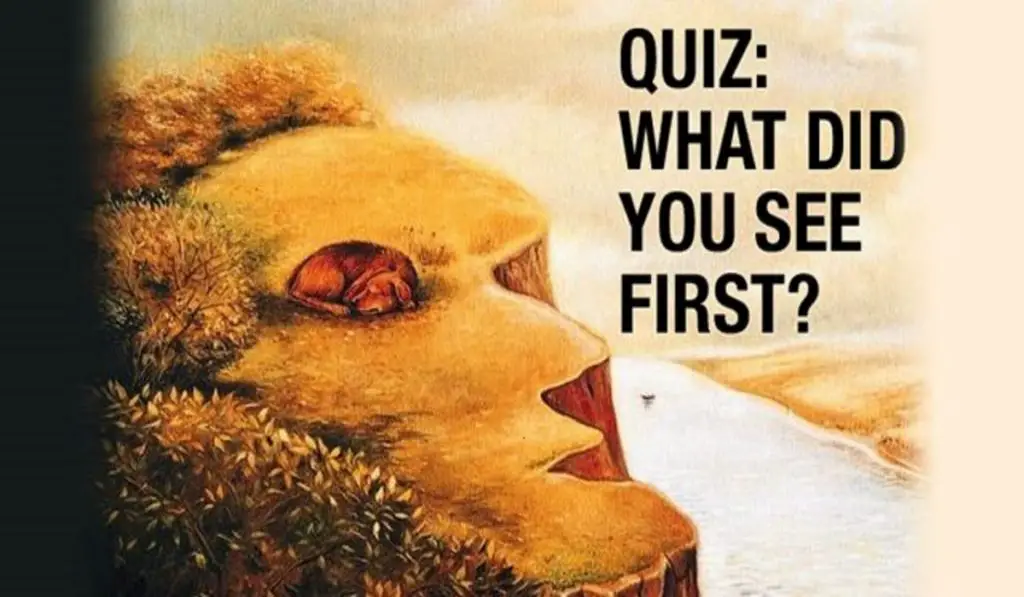 The eyes are wonderful tools that help us observe the world around us and discover what we would like to have in our lives.
The perception of what we see is often influenced by our ideas, thoughts, and beliefs, by what surrounds us and also by our previous experiences.
The test we are proposing today is that it will help us, hopefully, to observe and better understand what we want, it is very simple.
Look at the proposed image for a few moments. What is the first thing you identified?
Now read the corresponding profile to find out what you are looking for in life.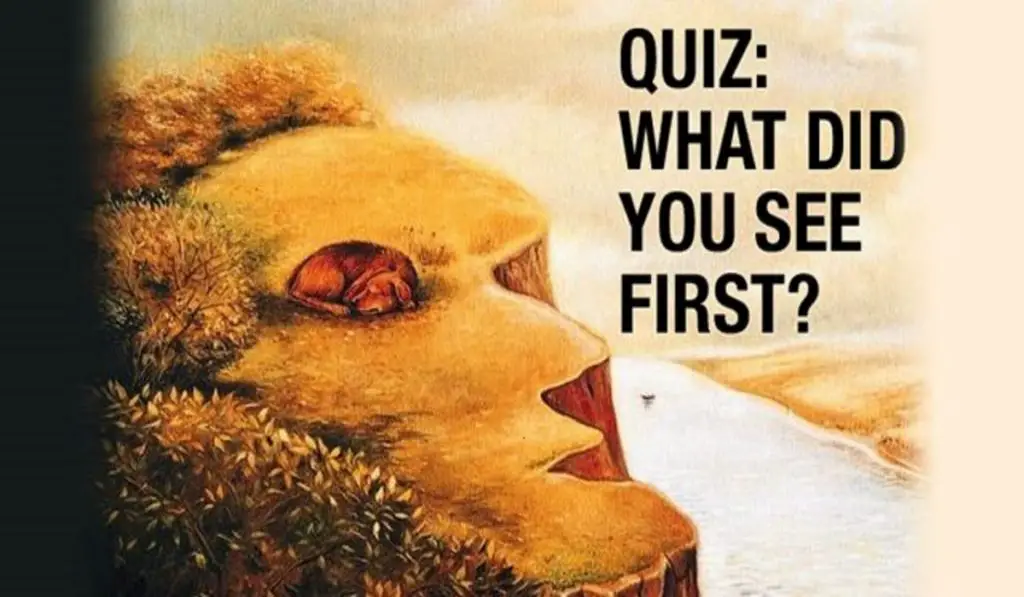 The dog
If the first thing you saw in the picture is the dog, your ability to grasp the details is higher than average.
The dog represents loyalty, relaxation, and peace, and these are the qualities and sensations you are also looking for in a life partner.
Someone able to understand you and support you, with whom to share the inner peace gained through years of personal growth and with whom to share a warm and welcoming home.
A person is able to respect your boundaries leaving you the necessary space that you need, reliable and honest, that even when you disagree with you, express your opinions with respect.
Respect, in fact, is a priority for you. Those who see the dog first also seek sincerity, spontaneity, since small gestures are of great importance.
They want peaceful friends, able to be there in good and in bad weather. Friends who support and care.
In conclusion, serenity, peace, respect, sharing of small and simple pleasures, is what you are looking for in the people around you and in those you would like to meet.
Recommended: Choose a Card and Find out What the Angels Have to Say to You
The face
If what caught your attention, at first sight, was the face, it means that your mind is focused on the big picture of life. Know your goals, where you are going and what you want to achieve in the near future.
You are an extremely intact, reliable person, you engage yourself in everything you do and you always try to give your best, to improve.
It is true that you can do better in those jobs that require your intelligence and creativity, while the simplest and most basic tasks often bore you.
To stay active and enthusiastic, you need to fill interesting and stimulating roles.
While having clear ideas about what you want, feel inside yourself that you could have something extra. Yes, there is something you lack, infinitely precious and meaningful.
A beautiful house, a beautiful car, a good job, are certainly important achievements, but they are not everything and do not represent everything even for your loved ones.
People always need something more, they are something else from what they eat or how they dress.
Your heart knows what it is lacking and it is simply greater tenderness, a way to better express needs, emotions and feelings.
Stop for a moment, take the time to reflect only with yourself. Listen to your heart and it needs deeper.
Sensitivity, tenderness, is not synonymous with weakness. But they are what you miss, to be really happy. Begin to express them more and search for them in those you love. They don't ask for better!
 
What do you think? Did you find the answers you were looking for in your profile?
Write to us about your opinions and share the test with your friends, they will appreciate it!
Recommended: Choose a Mystical Symbol and Discover Something Profound about Your Personality
Help Namastest raise the vibrations and share this article with your family and friends!