What Kind Of Love Do You Believe On The Subconscious Level?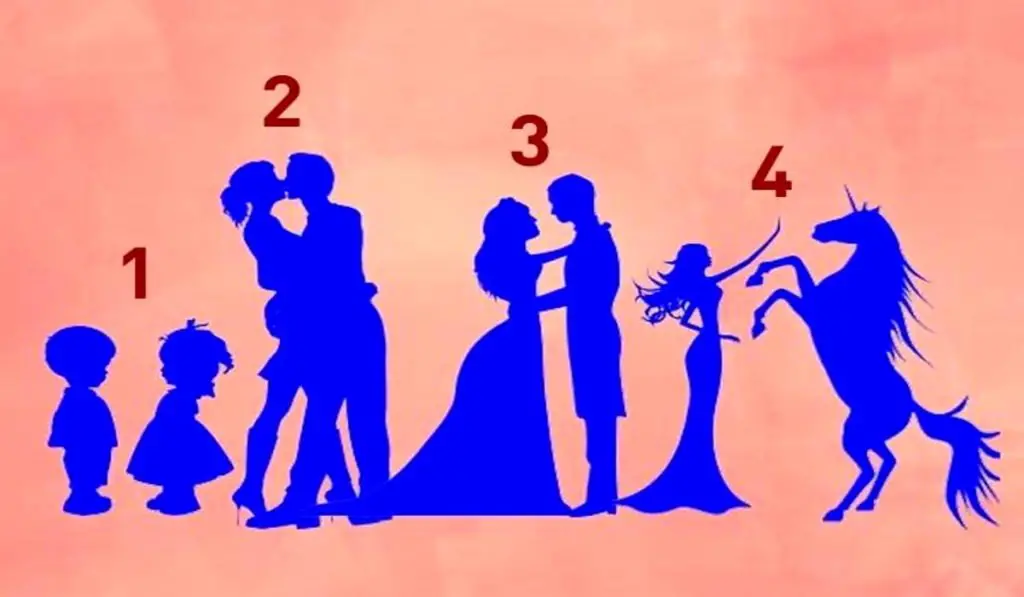 What relationship will you take seriously? What kind of love do you believe? 
Choose the most harmonious couple in your opinion and see what that means!
The couple no. 1
You believe in love at first sight, sincere, inexplicable, and direct. On a subconscious level, you trust only those feelings.
If you don't fall in love when you meet someone right away, you already know that person is not ideal!
The couple no. 2
You do not believe in the strong feelings that arise instantly. You respect long-term relationships.
You unconsciously believe in the love that has stood the test of time. You like deep and serious relationships!
Recommended: What Awaits You in Love this Winter? Choose a Heart to Find Out
The couple no. 3
You think that strong feelings give rise to strong emotions. On a subconscious level, you believe in relationships where people are passionate about each other.
You like romantic and very passionate relationships!
The couple no. 4
Do you believe in sympathy? You understand love in a person, but you don't believe in true, sincere, long-term love at the subconscious level.
You believe that true love is found only in literature and art.
---
For those who want to participate in other tests, we suggest: ↓
What Kind Of Relationship You Are Destined For? Choose a Flame Of Love
Receive a Piece of Advice About Your Future by Choosing Your Favorite Crystal
The Whole Truth About The Future Of Your Love Life Can Be Found In These 3 Cards
Help Namastest raise the vibrations and share this article with your family and friends!