What Does Your Soul Need at this Moment? Discover it by Choosing an Image You Like Best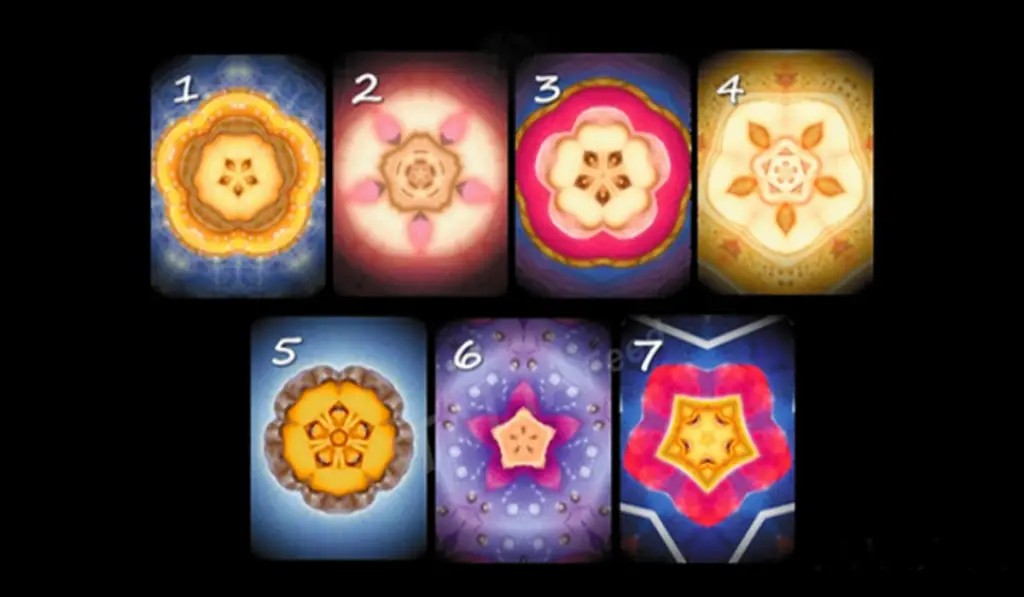 Your choice is precisely what best reflects this moment. This choice reflects the moment of your life and will change according to the paths you choose to follow.
Choose one of the 7 images below. The one that touches your soul, the more you catch your attention … You may like them all or not like any of them, but there will always be one that will attract your attention more, positively, or negatively.
Image no. 1
You have to review your boundaries. It is time to learn to say no, calmly, and serenely. Submission, irritation, and arrogance are defenses of the ego when you cannot adequately position yourself before the others.
Better than always being right, and always having someone who obeys you, live but also respect their opinions, even if you don't agree with everything.  Imposing our truths or trying to cancel us by putting others first, this only creates false and unreliable emotional relationships, these are relationships linked by fear.
Image no. 2
Sensitivity is a fundamental skill for human beings: we become more sensitive to the world, developing our 5 senses and thus improving our personal and professional relationships because we increase our perception and understanding.
Develop yours. You really listen, you really try to see what you're looking at, listen to what they tell you with your heart …
Recommended: Choose a Candle and Discover What Awaits You in the Near Future
Image no. 3
Anxiety is the inability to live in the moment. Recognize how much of your time is spent in past memories or future guesswork. Enjoy here and now. Take care of your interior and it must stop "worrying" with what has already happened or what will happen.
 Live the present moment intensely and you will realize that it will bring you immense and lasting pleasure in life.
Image no. 4
It is time to prioritize your pleasure, which is good for your body and soul. Money is good only when it serves to provide quality of life, otherwise, you become a slave to it. Relax and rest.
 Remember that health is built with healthy attitudes towards you, and with the right quality of life! Find the one that "charges" your batteries. Sleep well and feed your IO wisely!
Image no. 5
Fear is only overcome when we act guided by our hearts. Believe in yourself, in your ideas, in your dreams. Express what goes on in your soul.
 Follow your intuition. Opportunities will not always have a second chance. Risk is the best choice. But if you don't take risks, don't cry afterward. Catch the moment!!
Recommended: Make A Wish & Pick A Tarot Card For Your Likely Outcome
Image no. 6
Maintaining pain, resentment, blame, and many other negative feelings only intoxicate our soul and keep confusion in the mind. Let go of the feelings that hurt you. Give up habits that are harmful to your own well-being.
 Try to detoxify your body and soul. Don't ruminate thoughts that only grow and lead to nothing. Try to drink lots of water!
Image no. 7
Immerse yourself in your heart and discover your ability to love. This is the best cure for fear, sadness, and depression. Love does not end, because it is infinite.
 Have faith in yourself, in the God who lives in all of us. Thus your light will shine again.
Being light and everything around you will certainly be much brighter!
---
For those who want to participate in other tests, we suggest: ↓
Choose a Waterfall and Receive a Message That will Change Your Day
Receive a Message For the Second Half of 2020. Choose an Angel You Like Most!
The Magic Tree You Choose Will Bring Golden Advice to Your Life. Read Before You Act!
Help Namastest raise the vibrations and share this article with your family and friends!