What Does Your Egyptian Zodiac Sign Say About Your Life?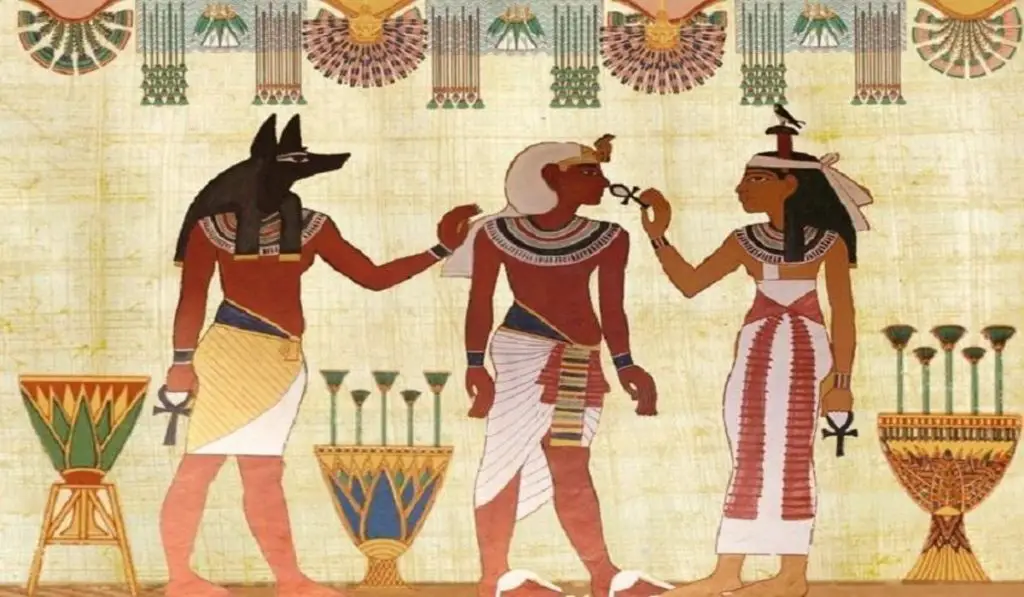 All of astrological signs are linked with an Egyptian god that is believed to help you along through life. The Egyptian God will not only give guidance, talents and, protection will be given as well.
It is the belief of the Egyptians that how your life would be will depend on the astrology sign that you are born under.
Now, rather than complete months these signs are only for specific days throughout each month and can be broken up into more than one month. The Egyptian zodiac sign you were born under could say a lot about who you are as a person. What Egyptian zodiac sign are you?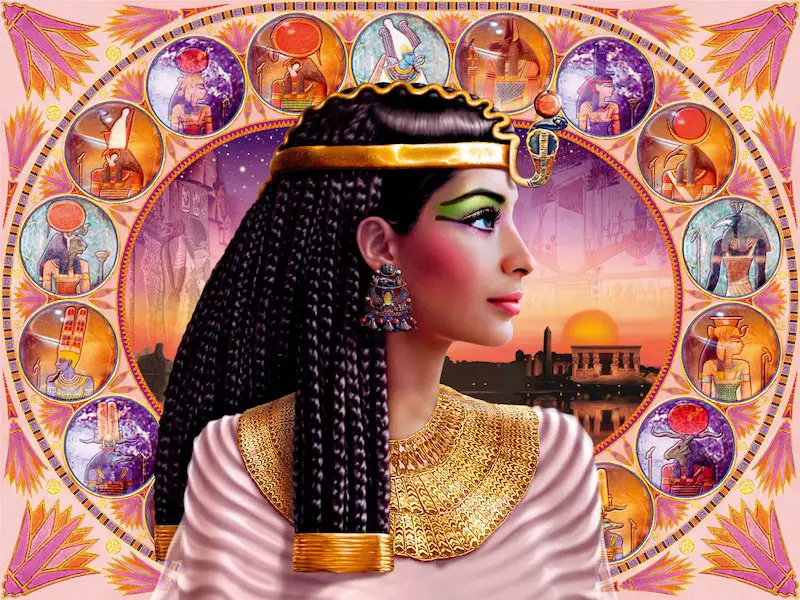 1. The Nile (from 1 to 7 January; from 19 to 28 June; from 1 to 7 September; from 18 to 26 November)
The sign The Nile, precursor of traditional Chinese signs means "beginning". People born under this sign are very focused and oriented in their life. They do everything they can to make sure things follow their will and don't know how to deal with conflicts very well. They are passionate and dreamers. Of all the signs, they get along well with Amun-Ra and Set.
2. Amun-ra  (from 8 to 21 January; from 1 to 11 February) 
The strength of the sign of Amun-ra is the ability to command. People born in this period are positive and encourage and encourage those around them at all times with a wise word. For this reason, they manage to maintain a team. They are compatible with the signs Horus and Nile.
3. Mut (from 22 to 31 January; from 8 to 22 September) 
This is the sign of the mother. People born under this sign seem to have the purpose of being parents, since they have a nourishing nature and are very attentive to everyone around them. They have great skills in professions such as nursing and teaching. They have more affinities with Amun-Ra and Thoth.
4. Geb (from 12 to 29 February; from 20 to 31 August)
This sign includes the most sensitive people of the Chinese horoscope. They are loving, empathetic and really care about the world in general. They experience deep pain within themselves when they see how much our nature is being destroyed and do everything in their power to change this situation. Usually, they get along well with Horus and Seth.
Recommended: Virgo is the Best Zodiac Sign for These 9 Reasons
5. Osiris (March 1 to 10; November 27 to December 18) 
People born under this sign have two strong but opposite characteristics: strength and vulnerability. And these characteristics tend to manifest themselves simultaneously, which can make it difficult to establish a healthy relationship with yourself and with other people. However, they pursue their dreams with great desire and motivation. They are compatible with Thoth and Isis.
6. Isis (from 11 to 31 March; from 18 to 29 October; on 19 and 31 December) 
These people go straight to the point and hate confusion and misunderstanding. They are very direct in all areas of their lives. Although not everyone appreciates these characteristics, they prefer to be hated for who they are, rather than loved by those who are not. They are more compatible with Osiris and Thoth.
7. Thoth (from April 1st to 19th; from November 8th to 17th) 
Thoth is the god of wisdom. Therefore, people born under this sign have great problem- solving skills and living life with multiple purposes. They are also very grateful and always remember those who helped them in times of need. They are best connected to the signs Isis and Bastet.
8. Horus (from April 20 to May 7; from August 12 to 19) 
Horus is the sign of courage. These people love adventure and are always willing to take risks that make them feel more alive. However, they also crave a sense of general security. They are also optimistic and positive. Geb and Bastet are your great friends. 
Recommended: How You Cut People Out of Your Life, According to Your Zodiac Sign
9. Anubis (from 8 to 27 May; from 29 June to 13 July) 
Anubis is the sign of introverted people who appreciate time alone with themselves and peaceful and quiet environments. Despite being more fond of them, these people are very passionate and intense in their emotions. They get along very well with Bastet and Isis.
10. Seth (from May 28 to June 18; from September 28 to October 2)
These people are active, perfectionists and people looking for change. They hate stagnation. Being in the same place for a long time, doing the same thing, makes them unhappy and incomplete. They like to know the whole world and live with a purpose. They are compatible with Nile and Geb. 
11. Bastet (from 14 to 28 July; from 23 to 27 September; from 3 to 17 October) 
People born under this sign seek balance, structure and, peace more than anything else. They are very attached to their intuition and act according to their advice. They are aware of what they need to do to be happy and maintain a high standard of relationships in their lives. They refer very well to Sekhmet and Horus. 
Recommended: The 6 Most Difficult Zodiac Signs to Love. Is Yours On the List?
12. Sekhmet (from 29 July to 11 August, from 30 October to 7 November) 
People born under this sign are intelligent and aware. They have a very advanced sense of justice and make it research in life. For this reason, they can often be involved in projects in this area or work as judges and legislators. They are very connected to Geb and Bastet.
If you liked this article, leave a comment and share it with your friends!
For those who want to participate in other tests, we suggest: ↓
Why Everybody Crushes On You, Based On Your Zodiac Sign
What Is Your Most Powerful Chakra According To Your Zodiac Sign
Horoscope: Find Out What Your Karma is, with the Help of Astrology