What Are You Missing in Your Relationship? Choose a Heart to Find Out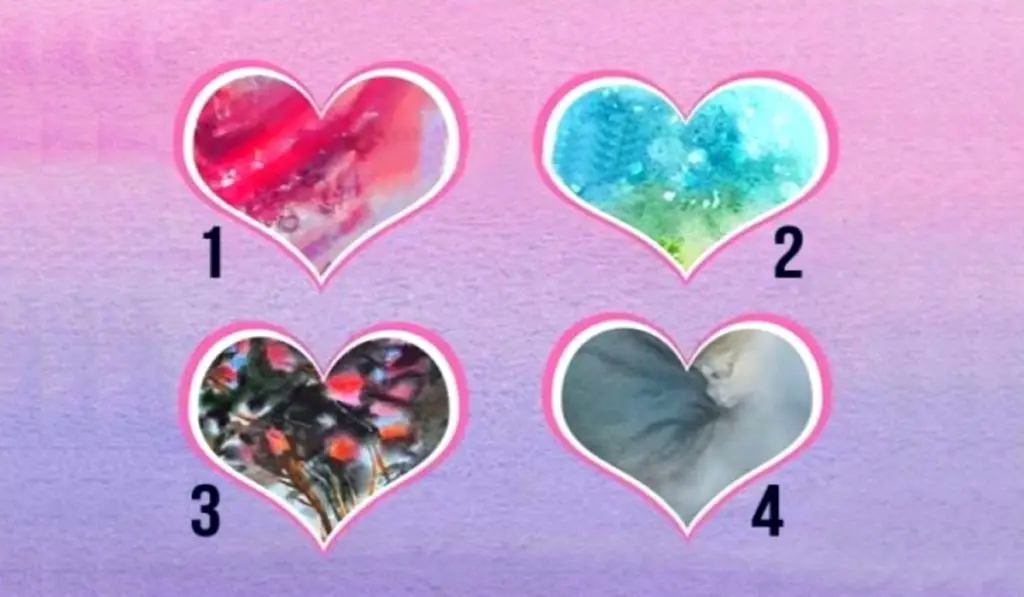 We are not always aware of our needs, of our state of mind, so it is useful to periodically analyze what is important to us: our personal life, our relationships.
 Choose a heart and determine what your relationship is missing right now.
Heart 1
In your relationship, you lack passion, emotions, maybe excitement. Everything is too calm, a bit banal. 
Let go of all sadness and insecurity and allow yourself to receive love!
 The person next to you sees how lucky they are to have you and will do everything to provide you with true and continuous happiness.
Heart 2
It looks like you are a little frozen in your beautiful garden. In your relationship, you lack freedom of action.
The identity in your romantic life will finally end as your partner or the person who is about to enter your life will bring you special surprises!
These surprises will awaken joy and hope in your heart and make you believe that you can be happy next to someone else.
Recommended: Choose an Angelic Wing and Receive a Message of Light and Hope
Heart 3
It will be useful for your relationship to change the environment, the usual rhythm of life.
You don't have enough travel, unusual good times – romance.
The clarity and organization you desire will come. Choosing this initially simple heart suggests that you love clarity and simplicity in everything.
Everything will improve and you will be able to live very well with the person next to you or alone. Have faith and follow your intuition, and everything will happen in the best possible way.
Heart 4
In your relationship, you don't have enough benevolent attention and care. Everything is probably a little pragmatic in your relationship. But cheer up.
As you and the other person get to know each other better, trust is building and some negative feelings are being left behind.
The connection you share has everything to get stronger in the coming days. Stay true to your feelings and your relationship will thrive. Believe and trust!
---
For those who want to participate in other tests, we suggest: ↓
Discover What This Winter Will Bring to Your Love Life – Choose a Card
Discover if Your Wish Will Come True by Choosing Your Favorite Lucky Charm