This Simple Quiz Reveals The Color Of Your Shadow Self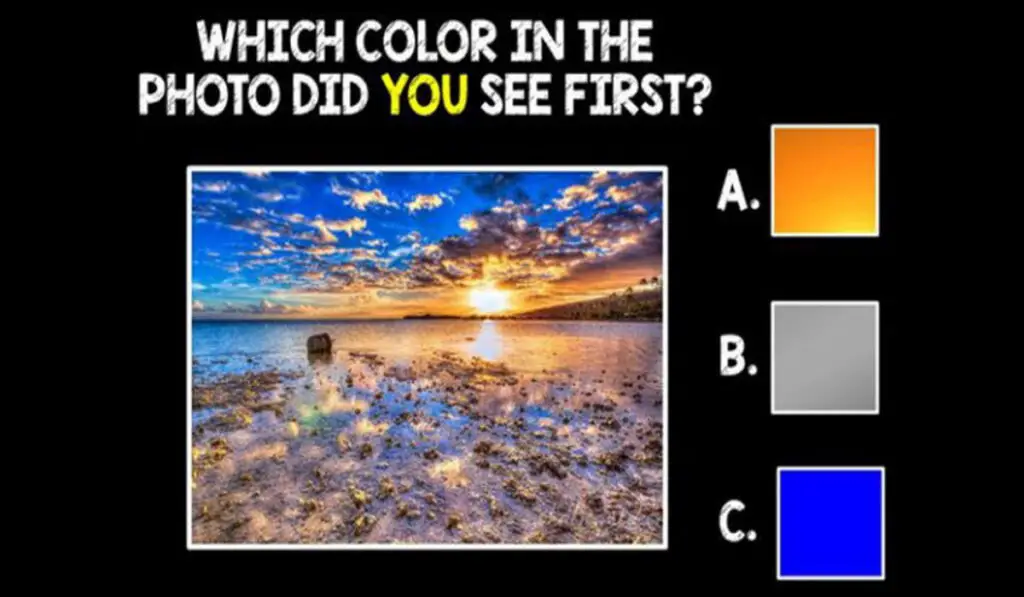 It's no secret that the colors to which you are drawn can say a lot about your personality. People who like green are said to be peaceful, and those who prefer red are said to be passionate or outgoing.
And those who like yellow might be described as happy or having a positive disposition. But what about the traits that lurk beneath the first layers of personality? Here dwells your shadow self, the part of you that stays with you but isn't always visible. Our conscious color choices can indicate a wealth of information hiding within our subconscious minds.
The quiz below will reveal what color your shadow self is.
And the color of your shadow self may or may not be your favorite color, but we think you'll find the description that goes along with your color to be accurate. So, what is hiding in your subconscious mind? What traits are there, that you may or may not be aware of? While you might have a pretty good grip on who it is you are, this quiz just might offer you more insight.
 
So, what color is your shadow self?
Recommended: What You See First Reveals Your Shadow Self
Yellow
Your shadow self is yellow! You often appear to be serious and focused but your shadow self is light-hearted, cheerful, and optimistic. You're a very intelligent person who has worked very hard for everything you have.
All of the hard work may have made you a little rough around the ages, but your shadow self is all smiles. You have an inner core of childlike curiosity and humor that makes you incredibly loveable.
If your shadow self comes out in healthy ways, you'll find yourself funny and universally liked. However, if you don't embrace your inner shadow, you'll miss out on all of the joy and light you have to give!
Blue
Your shadow self is blue. Your shadow self is deeply emotional, intuitive, sensitive, and creative. Your shadow may feel a bit like murky waters, but it's truly a well of creativity.
You most likely have very vivid dreams that seem to be telling you something. You're a tough personality and you pride yourself on your no-nonsense approach to life, but deep down you're often an emotional wreck.
Your shadow self is bursting at the seams with deep emotions and profound creative potential! Embrace your shadow and your dreams will come true!
Recommended: Find Your Spirit Animal With This Simple Test
Black
Your shadow is black. Your shadow self is independent, strong-willed, and determined. You secretly like to be in control and lay down the law. Your shadow self is very intelligent but also serious and strict.
When you reveal your hidden shadow to others you can easily intimate them with your serious and cerebral willpower. Your shadow self is also very strict towards you! It's that inner voice that keeps you in line, makes you feel insecure, or questions your rationale for making certain decisions.
Learn to harness the incredible leadership potential that comes with your shadow self and the sky is truly the limit!
Recommended:  Prey Or Predator? The Face You Saw First Reveals Your Mental Age