These Egyptian Cards Will Say Something About Your Future…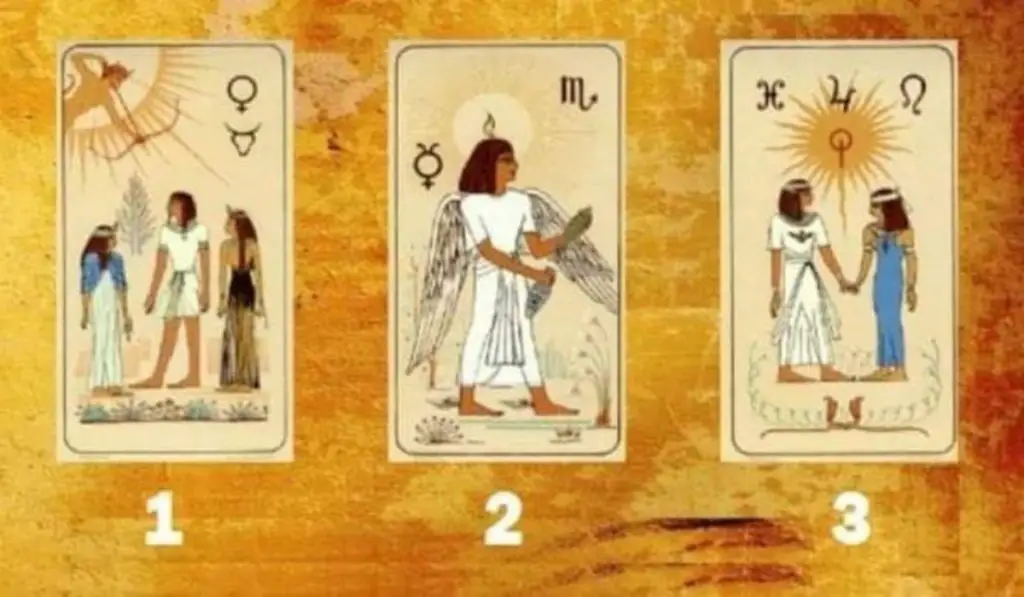 Egyptian cards will say something about your future!
Choose a card and get a message about your future.
CARD N. 1 – THE MOON.
The moon has a great influence
Both on nature and on people, because, according to ancient myths, he was able to transform any person by bringing out their worst instincts.
 With this card, your passion is exalted and elevated, but also your jealousy, and not only towards your partner.
If you feel resentment towards someone, it emerges even more under the influence of this card.
The Moon card tells you that you will have to think calmly before solving any problem because, although you ensure success, if you do not consider your decision carefully, you can fail in the attempt.
Be patient to see the results of your actions because they will come slowly.
Recommended: Choose a Coin and Find Out What Awaits You in the Future
CARD N. 2 – THE HIGHEST PRIEST.
The Hierarch is represented by the God Anubis, lord of the necropolis, protector of souls and secrets, and the one who is present in the judgment of souls.
Anubis is also known as the Guide because he is the one who leads souls to their eternal rest, or to their punishment for the acts committed during their life on earth.
If you are prone to evil and do bad things, there will be eternal punishment without mercy for your soul, but if you do good deeds and your heart will weigh more, it will bring happiness and prosperity in your life.
This card teaches you to evaluate what happens in your life and to see the positive side of things.
You are aware that every action has a consequence, but your instinct leads you to find the perfect balance and harmony.
CARD N. 3 – THE TRIUMPH.
This card symbolizes the end of a battle.
After a long struggle, you arrive triumphant, just like in your ticket, crowned by the sun During your battle, in which you shed too many tears, you did not feel anything, and you were dead inside, but now you have returned to live again and find joy and happiness in small things.
This card brings you good times, happiness, and financial success. Finally, your reward will come.
Now it's better if no one stands in your way because, even if your sword is tired and worn out, it still has enough strength to keep hitting mortal blows. You will be unstoppable.
---
For those who want to participate in other tests, we suggest: ↓
What Others Secretly Think of You? Choose a Landscape
Choose a Tarot Card and Discover What Awaits You in August 2020
The Image You Choose Will Reveal What Awaits You in August 2020
Help Namastest raise the vibrations and share this article with your family and friends!