The Whole Truth About The Future Of Your Love Life Can Be Found In These 3 Cards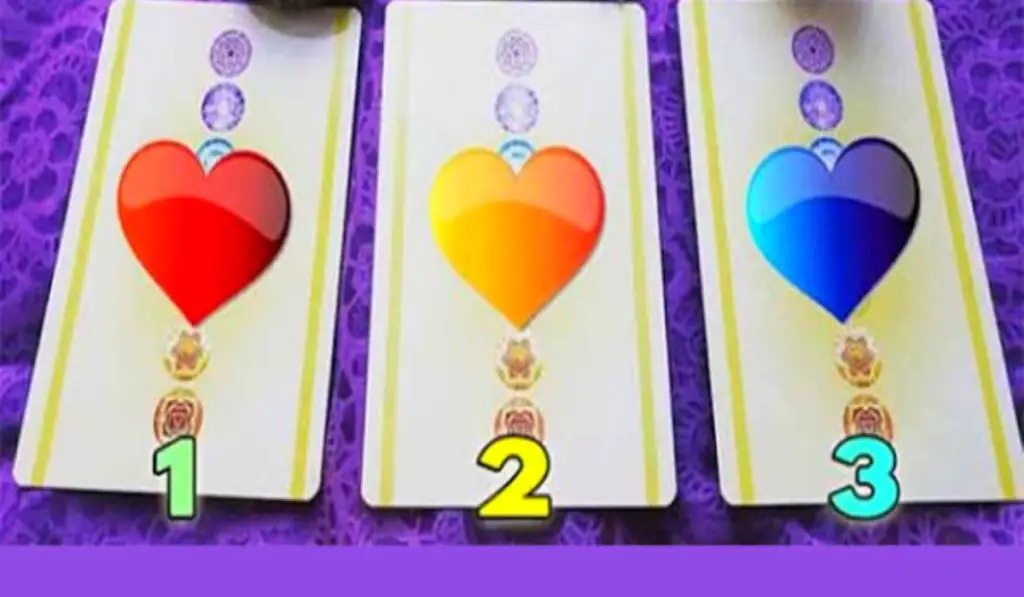 This simple test image will help you reveal the whole truth about your love affair. Just select one of the cards and read the related message.
Card # 1:
If you are in a romantic relationship, you will have several questions. Your relationship is in a bind, perhaps due to routine. You think things were better in the past and you felt more alive.
The temptation will come into your life and you will meet new people, whom you will find difficult to resist. If you don't know how to behave correctly in this situation, you should turn to your heart for the advice!
Recommended: Receive a Message Your Soul Needs – Choose Your Favorite Animal
Card # 2:
Abundance will come into your life! The abundance of love! If you are alone, you will soon meet your love. If you already have a partner, you will notice that your relationship is moving to another level. Problems and quarrels will subside.
If you are alone, you will get an unexpected message or a call from someone you have been waiting for. The person you love finally has the courage and begins to take the first steps!
Card # 3:
If there is a romantic partner in your life, you can be sure that your relationship is developing in the right direction! As in any relationship, you will have good times and bad times, but most of all your relationship will be stable and lasting. If you've been having ups and downs in a relationship recently, don't worry, as that's normal!
If you don't have a partner, you will know someone, but this relationship won't go far. Between you, there will be friendship, passion, good feelings in general, but, possibly, with an undesirable end, as these relationships are unlikely to thrive. However, this will be an invaluable experience for you.
---
For those who want to participate in other tests, we suggest: ↓
Fortune Telling Ancient Cards – Who Will You Meet in The Near Future?
Find Out if Your Precious Wish Will Come True. Choose a Fairy You Like Most
Psychic Love Heart Reading – Choose a Crystal and Discover Your Love Message
Help Namastest raise the vibrations and share this article with your family and friends!