The Way You Sleep Tells a Lot About Your Personality Type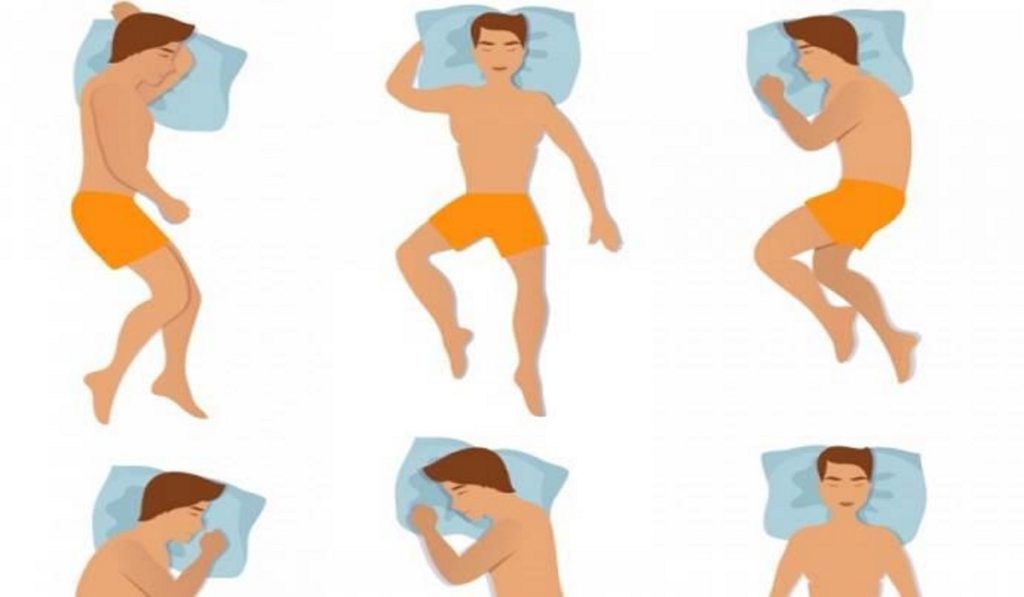 Body language can tell us so many things even while we sleep. This test promises to reveal something more about your personality that emerges from the way you rest.
What is the best position for you to sleep? The way we sleep is fundamental to being able to rest well and the position to choose can also change according to our state of health and not just for comfort.
Although our body is at rest, many functions remain active while we sleep. It's as if everything was getting ready to start a new day. Our mind is not "deactivated" at all.
The testing of personality helps us to understand our emotions and how we deal with others. To do this, it only takes a few minutes and no effort. As we always reiterate, the tests do not have absolute truth in their pockets, they are simple games and as such must be taken.
Just answer the question: in which position do you sleep? After the image, you will find the description for each position.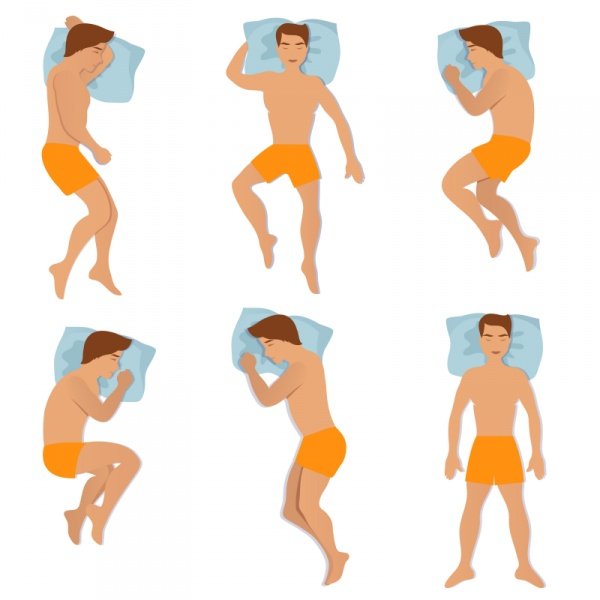 ON THE RIGHT SIDE
If you sleep on the right side, you are an enthusiastic person. You always have new ideas and projects, and this is also seen in the world where you sleep. 
You continually think about the future, but you should try to savor the present, otherwise, you risk never being satisfied.
ON THE LEFT SIDE
If you sleep on the left side, you are a sensitive person and perhaps, at times, a little nostalgic. You tend to regret the past and even to idealize it, but you must learn to let yourself go and encourage you to throw yourself into new projects and new emotions. 
The past is important, but life goes on.
LYING DOWN WITH THE MOUTH UP
You are a person who has recently had concerns, now things are going better for you, so you feel free to let yourself go. 
Even your body wants to free itself from anxieties, enjoy life and it also shows how you sleep.
ON THE SIDE ALMOST IN STRAIGHT LINE
If you sleep in a straight line, as if you were a block, you are probably straining for something. 
A problem at work, in the family, in the couple and this affects the way you sleep. Try to relax before going to bed so that nothing that worries you affects your dreams.
IN THE POSITION OF A CHILD
You are a person who needs to be constantly protected. You often perceive the outside as a threat or a problem. 
Taking care of yourself is something positive but don't make it an obsession: what revolves around is not catastrophic, maybe you're exaggerating a little.
FACE UP
If you sleep face up, you are always attentive and constantly alert. Your way of sleeping shows that you are ready to shoot. 
But you have to be careful since you tend to control what happens, but you concentrate little on yourself. Don't lose sight of your limits.
UPSIDE DOWN
If you sleep upside down, you tend to be a somewhat elusive and shy person. Sometimes you might be ashamed to say what you think or you are afraid of what people will say. 
Trust yourself, your instincts, let yourself go. It could be difficult, but it's the right way to go!
Did you find yourself in any profile?