The Key Test to Learn More About Your Personality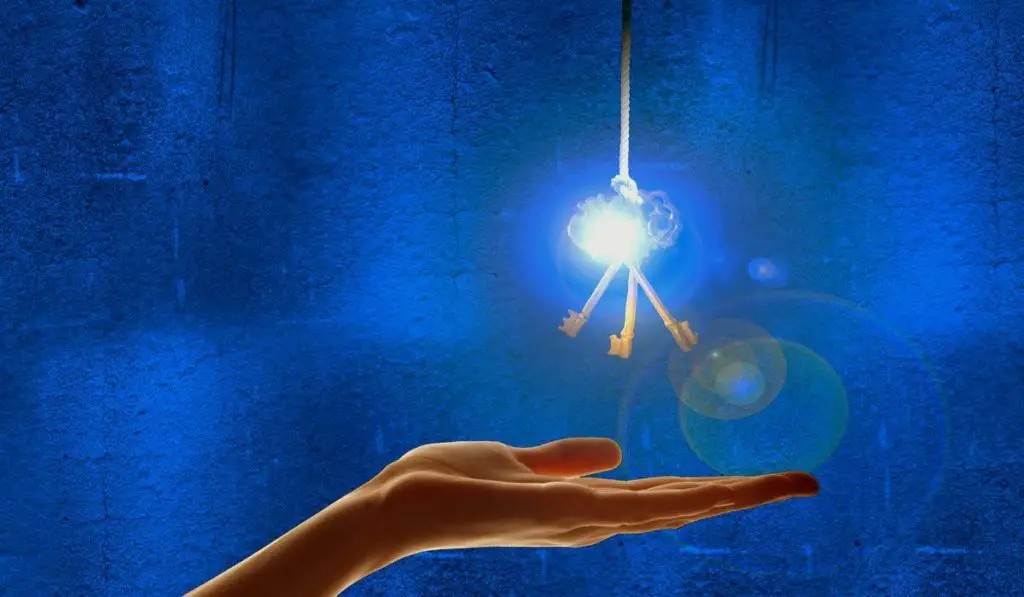 The key test to learn to know yourself better. Everything we do, even small, reveals something of our way of being. In this test, we have to choose the image of the key that affects us the most in a few seconds without thinking about it too much and without having more information.
Each of the six keys of this test corresponds to a different type of personality. The test only gives a general idea of ​​the aspects of our personality but it is still interesting to reflect on what we know ourselves.
The key is not just an object, it is the symbol of the opening of new roads or of access to the mysterious and the forbidden. In dreams, the keys represent secrets or responsibilities, just like in life.
Imagine having to open a door: which key would you choose from those proposed in this image? Select your preferred key and go to the corresponding description.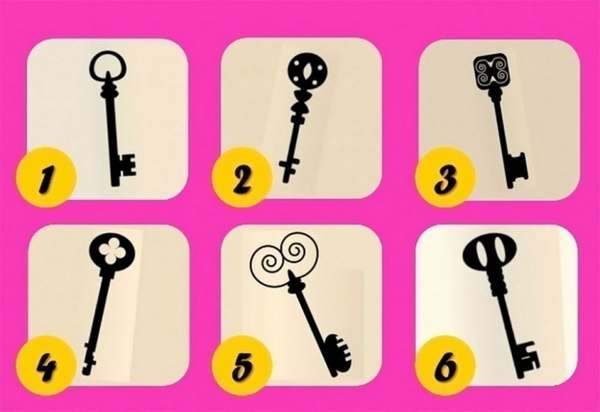 1. Simple and efficient
You are probably an analytical, rational and very determined person, as well as strong and confident. You have chosen the most common key but also the most practical and effective to open a door. Your safety, however, sometimes hides anxiety and fear: better to spend less time thinking and going into action. Logical-mathematical intelligence is strong in you.
2. Imposi
ng and int
ense
This key can make you think of a medieval key that opens the doors of a castle or the home of a very important person. You are a charismatic and strong-willed person, with a great capacity for persuasion. You always manage to get everything you want. Your greatest wish is independence.
Recommended: What the Shape of Your Hands Says About Your Personality
3. Victorious and sophisticated
This type of key is at the same time simple and sophisticated. You are a person who perhaps cares too much about the judgment of others and who instead should learn to allow himself to be as he is without fear. The advice is to work hard to become the best version of yourself day after day without competing with others.
4. Optimistic and positive
Have you noticed it? You have chosen a key with the cloverleaf symbol, the lucky charm par excellence. You are a very sunny, positive and optimistic person and are inclined to have luck. You are very enthusiastic, maybe sometimes too much, and your challenge may be to calm yourself when it is needed and to calm your thoughts to choose the best ones. The advice is to do one thing at a time and complete it to perfection.
5. Creative and original
You are a creative and original person. The aesthetic aspect of this key struck you above all. You are well connected with your emotions and know how to put a personal stamp on everything you do. You venture into unconventional projects and want to fill your life with color in every way possible. Maybe sometimes you have the feeling of being very different from others and of not looking like anyone. In this case, your challenge is to remember that you are a unique and special person and that genes in history have often been considered crazy. Your strong points are linguistic and / or musical intelligence.
Recommended: What You See First in the Proposed Image Reveals What you are Looking for in Life
6. Methodic and cerebral
You are a methodical, rational and analytical person. Make your decisions based on complex reasoning. You can work longer on projects that require great concentration and logic. Maybe you really like math and you want to become an engineer, or you already are. Your strength is logical-mathematical intelligence. Always remember that the people around you always have a lot to teach you.
Which key did you choose? Does it match your personality?
Help Namastest raise the vibrations and share this article with your family and friends!