The Jar of Happiness: How to Create It and Use It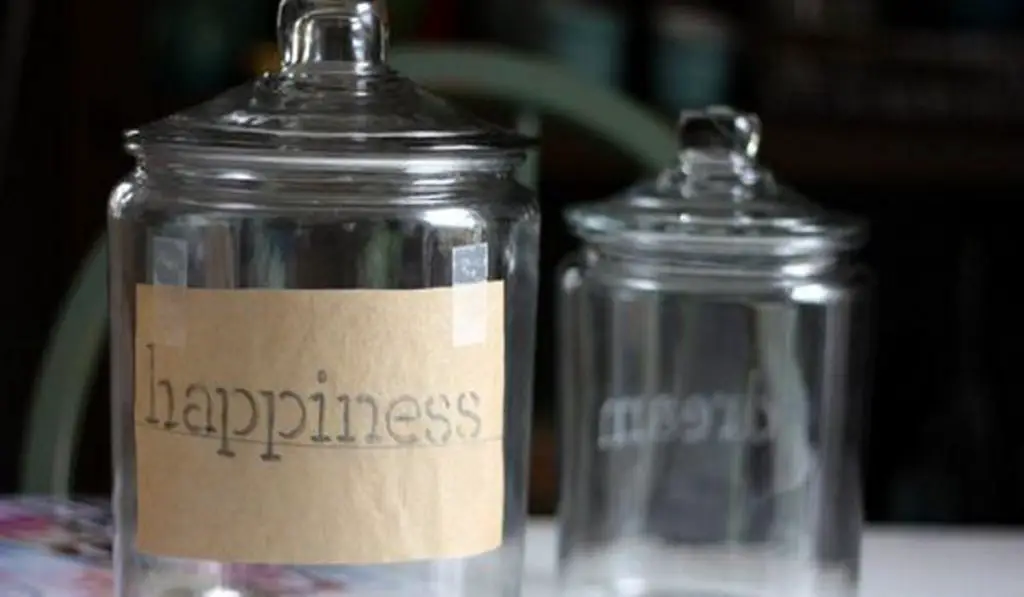 Have you ever created a jar of happiness? The jar of happiness is very simple and at the same time stimulating and profound project because it allows you to recover the pleasure for the small joys of everyday life.
Many details of the days we live get out of hand, even when it comes to happy and positive moments. Perhaps because we tend to be trapped in the past or to make really long-term plans for the future, forgetting to fully experience the present.
The jar of happiness is a stratagem that helps us to live life moment by moment and to remember moments of joy when we need it because we feel sad or simply when we want it.
Both adults and children, with the help of adults, can create and use a jar of happiness.
On the Web,s, there are numerous projects to create your own jar of happiness, but the most famous initiative is probably The Happiness Jar Project.
This is the jar of happiness created by the writer Elizabeth Gilbert, author of the best-selling Eat, Pray, Love from which the homonymous film was made.
The jar of happiness serves to gather day after day cards on which you will have written your happy thoughts.
How to create the jar of happiness
Are you ready to make your jar of happiness? Here is all you need:
A large glass jar

Lots of leaflets and notes to write on

A nice cover

A decorative label

Colored pencils and pens
Choose a large glass jar: the more space there is, the more cards it can hold. The jar will have to be accompanied by its lid on which you can apply if you want, a bow or a decorative label to make your jar of happiness even more beautiful so that it can become part of the furnishing of your room.
Next to the jar place a block of sheets or a series of cards together with many colored pencils with which you will be able to note day after day a happy thought on each note.
How to use the jar of happiness
Choose a time of day when you will have a moment to think about the happy moments you have lived in the last 24 hours, a sentence or a thought that you would like to note in order not to forget it.
Give yourself a break to relax, concentrate and write down your thoughts on one of the cards together with the date of the corresponding day.
Fold up your note and insert it into the jar. Continue like this day after day trying to remember your jar of happiness at the appointed time, for example, every night before going to sleep.
Collect your notes with memories of happy moments and thoughts for a year and after this time reopen the jar of happiness and retrace your moments of joy, perhaps in the company of people who love you. 🙂
Help Namastest raise the vibrations and share this article with your family and friends!