The First Thing You See Will Reveal Your Outstanding Personality Traits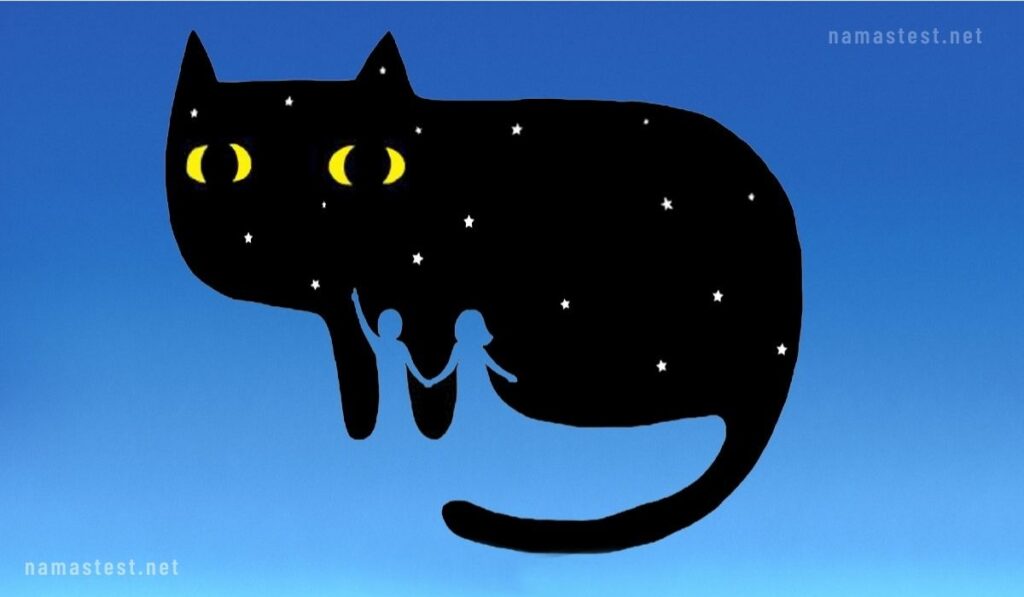 Personality makes us who we are. It influences almost every aspect of our lives, including what we choose to do for a living, how we interact with our families, and our choices of friends and romantic partners. 
Your personality is not set in stone.  You may have certain natural tendencies. Which one you want to adopt will depend on your nature.
Remember that it is a choice to become a certain person.
It is only a matter of time to change. Because once you establish your personality and act accordingly, you are no longer becoming a certain way; you are just that way. The following test will help you to recognize certain traits of your personality.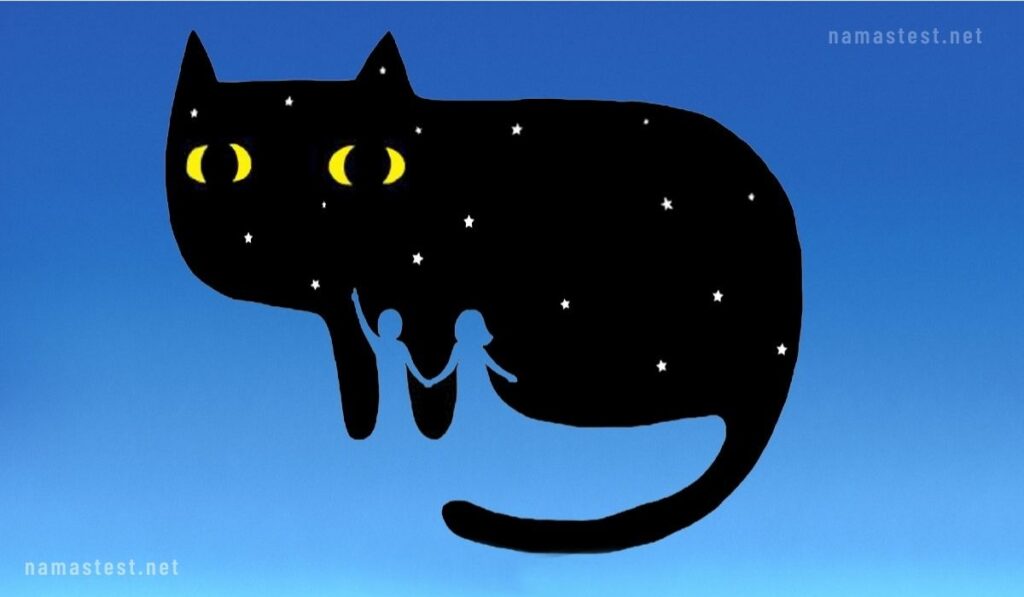 Look at the image and answer, What did you notice about it in the first place?
If the first thing you saw was …
The Black Cat
By first noticing the cat, then this reveals a strong and wise person of you. You always weigh the pros and cons before making an important decision.
Do not be discouraged, you face difficulties without delay and solve them. You have a curious, creative personality, you are open-minded. 
You really want to learn new topics and you like being able to give wise advice to others; you look at the world in a way that makes sense.
Recommended: How Powerful Is Your Intuition? Take Our Intuition Test Today And Find Out
The Night (Stars and four moons)
If the night was the first thing you noticed in the image, then getting away with it is one of your most prominent features.
You are a very determined person, you are not used to giving up half. You have emotional strengths that allow you to achieve your set goals and objectives despite whatever opposition you face, whether internal or external.
You are authentic and genuine. You persist until you finish things once you start them. You approach all things in life with energy and enthusiasm.
The Dancing Couple 
Was a dancing couple the first thing you saw in the picture? So this suggests that you are a very open and receptive person.
You, like nobody else, know how to find an approach to people, understand their feelings and experiences.
You have a variety of interpersonal strengths that involve caring for and befriending others. You know how to value close relationships with others and you are aware of other people's motives and feelings.
What did you see first? Make sure to show this fun quiz to a friend. This is a fun and easy way to discover the distinctive aspects of your personality.
---
For those who want to participate in other tests, we suggest: ↓
The First Animal You See Will Reveal Your Biggest Problem Right Now
The Feather You Choose Will Reveal Hidden Aspects Of Your Inner Being
Discover What Your Purpose in Life Could Be by Choosing One of the Cats