The First Thing You See in This Picture Will Reveal Something About Your Personality!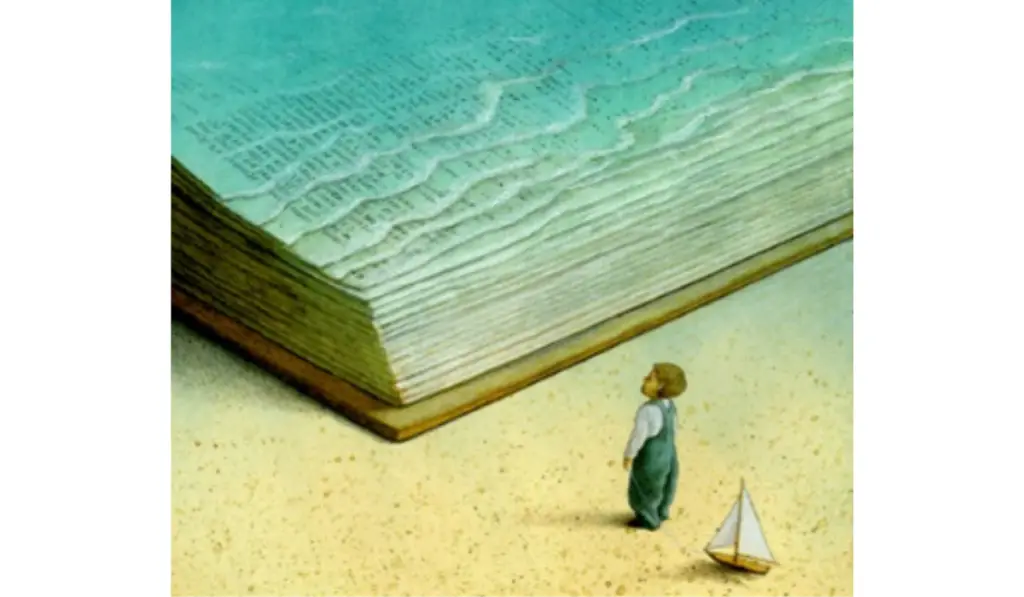 What is the first thing you see in this picture?
If you saw first:
Child
You are the type of person that is difficult to approach, your attitude towards others is determined by the first impression. If your opponent gives you a sense of agility, a calm type of person, then you react to them that way.
However, if you meet someone who is too enthusiastic, you won't know how to react. It can be said that the wall of your heart is quite high, more difficult to close.
Recommended: Find Out Why You're Still Single With This Test
Boat
You know how to keep a safe distance, you are quite comfortable in meeting new people and always keeping a safe distance.
You always understand one thing, you can't judge others with a few words and actions, so always give them and take time to learn. You're smart enough when you always have a habit of getting away from them, making them feel like you're a mysterious person.
Book
You may have experienced trauma, doing something that you are more cautious of than others unless you and the person are familiar to some extent and have never been fooled. There are not many people who want you to speak honestly, because it is very difficult for you to trust others.
Recommended: This Test Reveals Your True Nature…
Ocean
Your heart is very hot, you have the ability to dissolve the wall in the opponent's heart. For others, you are very kind, so you will always receive people's sincerity. With your personality, it is enough to break the enemy's high precaution.
If you liked this article, leave a comment and share it with your friends!
You may also be interested in:
Find Out What You Expect In Love With the Help of Cards!
Choose a Circle and Discover What Kind Of Empath You Are
Which Rose Attracts You Most? It May Reveal Many Things About You…
Help Namastest raise the vibrations and share this article with your family and friends!