The Card You Choose Will Give You a Message For This Precise Moment in Your Life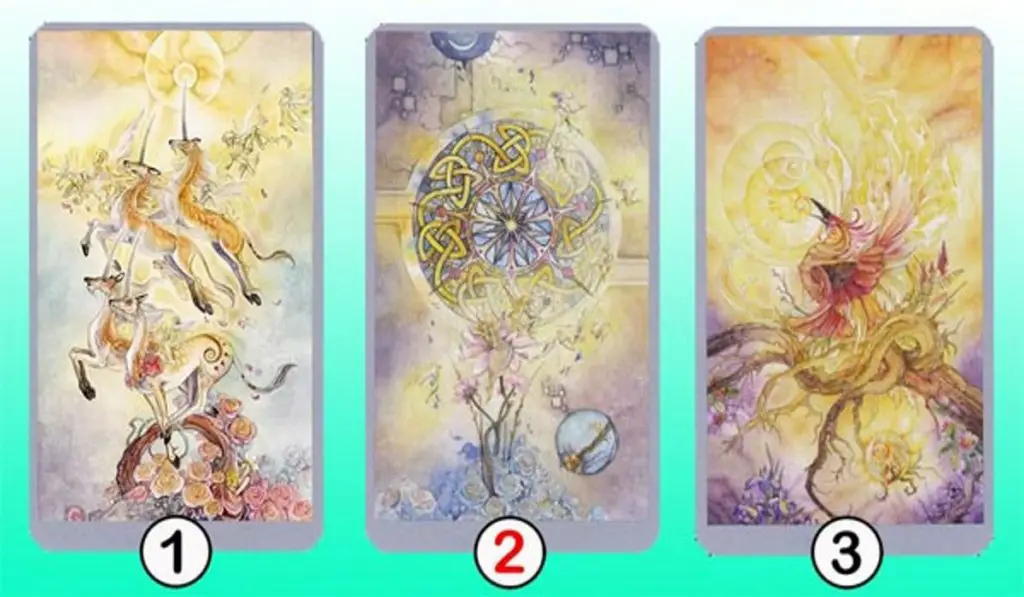 Look carefully at the cards, let yourself be guided by your intuition and choose your favorite card. Just in that card, there is a message that we hope will be of inspiration for this moment of your life.
If you have chosen:
Unicorn Card
It is clear that we cannot choose each of the situations that occur in our day, but we can certainly always choose how to react to them.
Recommended: Which Psychic Ability is Your Strongest?
There are feelings that limit you, like anger, despair or despair, and there are feelings like optimism, love and,  faith that make you a better person and push you forward.
 In the end, the decision of the feelings with which you want to live and the attitudes that you will assume in the face of life's events is only yours, but always remember that you attract what you are.
Blossom Card
How do you feel now? How would you like to feel? Your mind is like a big cinema screen where you project your thoughts. The really wonderful thing is that those thoughts that you project will always find a way to manifest themselves in the real world.
If your thoughts are positive, multiply them and every day before going to bed, review each of the good things that happened in your day and thank them for them.
 If on the contrary, there was a sad situation or that you wanted to happen in a different way, put it back in your mind, but with love and positivism imagine it in the way you would have liked it to have happened. 
Recommended:  Which Archangel Can Help You Solve Your Problems?
Solar Card
This card comes into your life to remind you that being happy is a choice you have to make every day of life, which does not depend on the circumstances around you, but on the understanding that although there are situations that you cannot absolutely change, but you will always have the opportunity to experience them in another way.
It is your time to be happy, and if you think so, it is time to change the way you see some things that in your life there are no problems but challenges, that you never speak of crisis but of opportunities, which in your life the disappointment being replaced by the belief that each new day will be better than the previous one and that although your life is wonderful here and now, the best is yet to come.
If you liked this article, leave a comment and share it with your friends!
For those who want to participate in other tests, we suggest: ↓
Receive a Special Message From a Little Bird to Start the Day Well
The First Thing You Will See Will Reveal What Your Heart Needs Right Now
Discover the Meaning Behind the Stone You Choose. Let Your Subconscious Guide You.