The Bird You Choose Will Tell Your Personality Traits And How Freedom-Loving You Are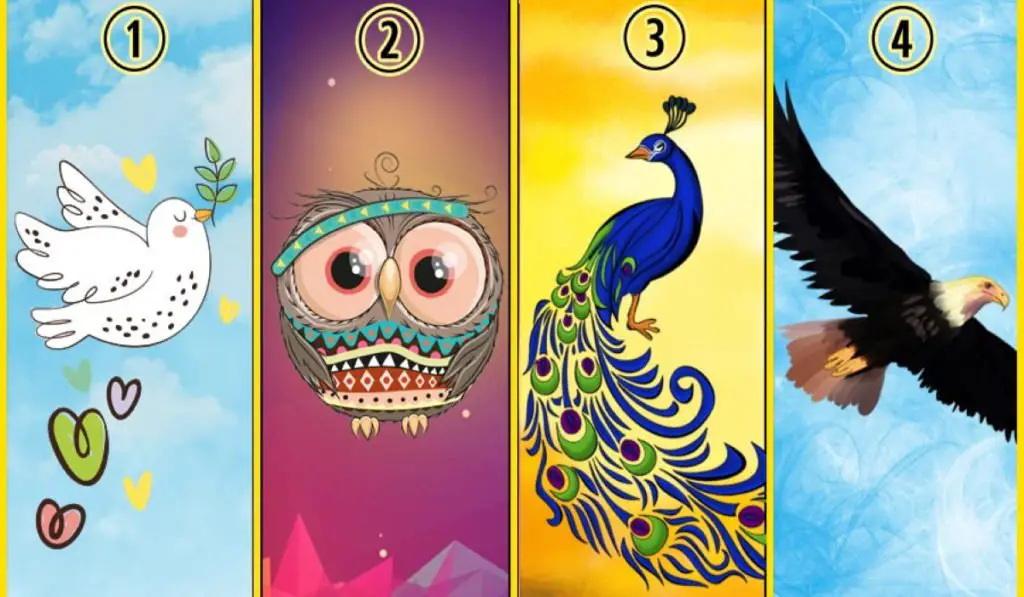 Practicing psychologists have put together a simple test for you to learn more about yourself.
 
In order to understand how you will act in this or that unexpected situation, you need to know yourself very well, your character, personality traits. Agree, our behavior is sometimes unpredictable. For these cases, psychologists have created tests. At first glance, they are very simple, uncomplicated, but they carry a lot of necessary information.
In this psychological test, you are asked to choose the bird that you preferred immediately, as soon as you looked at the image at the very top.
Have you made your choice? In this case, scroll down and the read results.
Bird number 1 Dove
The bird of peace says that you are freedom-loving, but are ready in extreme cases to sacrifice your freedom.
Justice is the main thing for you, which should be in any area of ​​life. You can create a wonderful family, you have no equal in friendship because you are a responsible and devoted person.
Bird number 2 Owl
A wise bird indicates that you are trying to get to the bottom of everything. Freedom for you is primarily in thoughts.
You can get out of any situation by applying your cunning, prudence, and therefore you are not afraid of a conflicted relationship. The most favorable personality type that helps to adapt everywhere.
Recommended: Psychological Test: Are You Ready For A New Relationship?
Bird number 3 Peacock
A charismatic person, the soul of the company, a lover to show himself, his skills and talents. You are appreciated for your ability to speak beautifully, to present yourself, and be the star of the parties.
You can sacrifice your own principles for the sake of a good location for you. You do not distinguish between friendship and friendship, and therefore many take advantage of your kindness.
Bird number 4 Eagle
You are as freedom-loving as you can imagine. Nobody can force you to do what you do not want. It is difficult to come to an agreement with you, because there is only your opinion and the wrong one.
The partner next to you must be wise and have a fine sense of the line in order to build a relationship with you.
---
For those who want to participate in other tests, we suggest: ↓
What Bird Suits Your Personality Best? Discover Your True Nature
What Did You Saw First? Discover an Important Trait of Your Character
Your Favorite Crystal Will Reveal Who You Are And What You Have Hoped For