Test: Choose a Bible and Receive Special Guidance from God for Your Life, Right Now!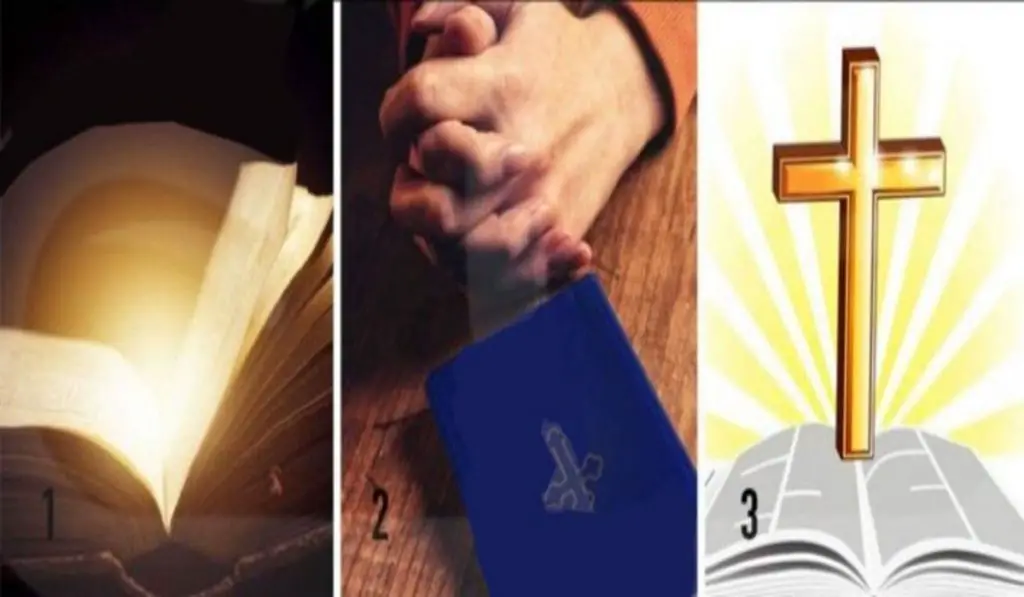 The Bible is a powerful tool of knowledge and communication with God. In it, we can find advice for all moments of life, with much wisdom, support, and love.
When we get used to reading the Bible, we grow in faith in God and become even more friends with Him and in line with His purposes. In today's test, we brought some verses from the Holy Book, with powerful messages for your life.
To receive your message, choose one of the 3 Bibles in the image and read on. Of course, your verse will open your eyes and heart to love and faithfulness to God.
 
Have you chosen your favorite bible? Now discover the special message that will bring you: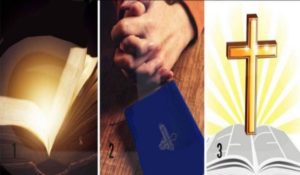 If you chose Bible 1:
His verse is: "Consecrate everything you do to the Lord and your plans will be successful." (Proverbs 16: 3)
Prioritizing God and asking for His blessing at every step is one of the safest ways to take a positive path. God does not fail and does the impossible in our lives. Have full confidence in Him and listen to His commands and you will be successful in all your progress.
Recommended: Faith, Love or Strength? Choose a Theme and Immediately Receive a Powerful Message for Your Life!
If you chose Bible No. 2
His verse is: "Wasn't it I who commanded you? Be strong and brave! Don't panic or get discouraged, because the Lord your God will be with you wherever you go. "(Joshua 1: 9)
 
God is the most faithful companion you will find, he will remain by your side during all the battles and also in the victories, giving you strength, hope, and purpose. It will be with you wherever you go, even if everyone leaves you. His love will guide you to victory.
Recommended: Test of Adam and Eve: What Should Never be Missing in Love for You
If you chose the Bible 3
His verse is: "Therefore, I tell you, whatever you ask, praying, believe that you will receive it and you will have it". (Mark 11:24)
Prayer is our direct line of communication with God, through it, we know everything that is happening to us, we thank him for the blessings received, we ask for his help for current problems and we strengthen our connection with him. Pray a fundamental part of your life and God will give you everything you seek, for love and faithfulness.
 
What did you think of the verse you received? Has it brought you important guidance in your life? Comment below your opinion and share this powerful text on your social networks!
You may also be interested in:
Spiritual Test: The First Thing You See in this Image Will Tell you What Changes You Need in Your Life Now
Each Flower Contains a Message – Discover the Flower That Corresponds To Your Month of Birth and What it Has to Say to You
Choose One of These Angels and Read the Message that Your Soul Needs to Hear
Help Namastest raise the vibrations and share this article with your family and friends!