Tarot Consultancy: Choose a Card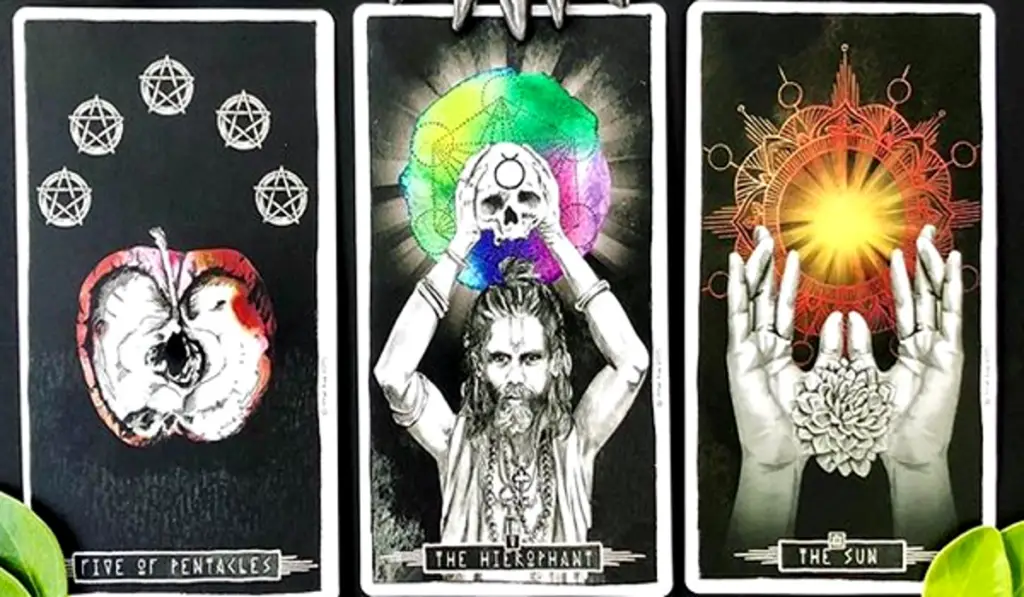 Choose the card that attracts you the most and find out what it has to say.
If you have chosen:
The 5 of Coins
This card shows the many difficulties that we suffer, while we remain on this earth during our life. We are not alone, we huddle to calm the storms.
But still we face and will continue to face the winds of devastation and disturbing rains that corrode our personality and shape us into incredible sculptures that reveal the history of the storm in his face. our journey through this life.
The Hierophant
We let our experiences not be transformed into traumas but transmuted into teachings, spiritual stories, lessons to tell our future selves and those around us who need help to get up.
In this way, our lives become like the hands of the blessing of the Sun releasing heat, truth, healing and new joy to the souls they touch.
Recommended: Soul Test: Choose an Angel and Receive Your Message
The sun
Despite your past or present difficulties, try to be the Light. You were not born to suffer. If you are called for spiritual service, lift the skeletons of your survival, like a shining beacon of goodness and love, of hope and joyful expectation for those in need.
  The world needs healing. "The harvest is abundant, but the workers are few."
If you liked this TEST, leave a comment and share it with your friends!
For those who want to participate in other tests, we suggest: ↓
Discover Your Inner Power by Choosing Your Favorite Landscape of Nature
Choose Your Spiritual Animal and Receive a Message of Power for Your Soul
Pick One of These Ancient Symbols and Something About Your Present Will Be Revealed
Help Namastest raise the vibrations and share this article with your family and friends!