Receive an Important Advice to Guide You During the Upcoming Week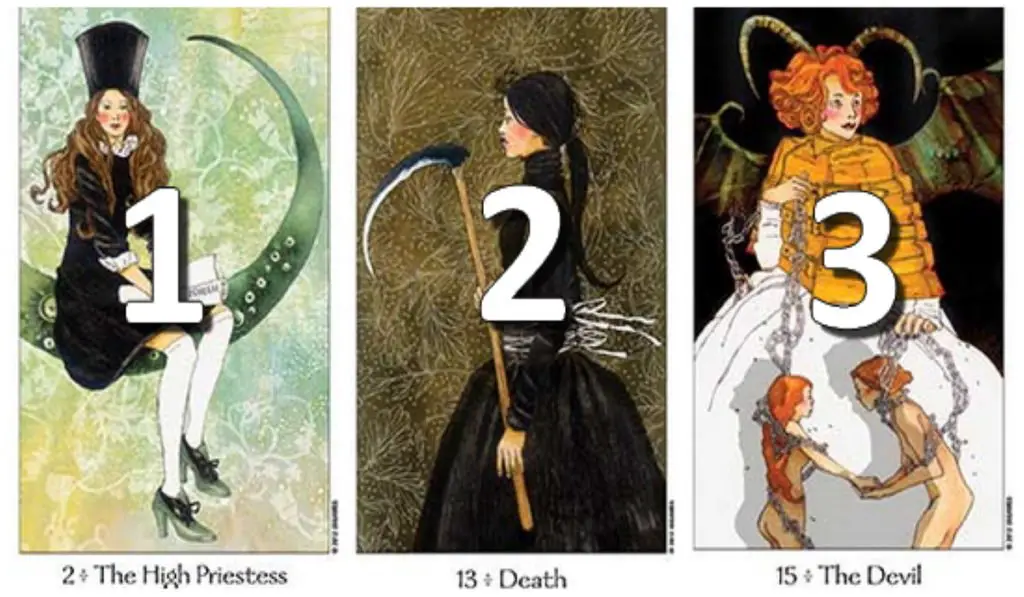 Choose one of the cards and discover the powerful advice it has for you to start the week right.
Have you made your choice?
High Priestess
This card advises you to be calm and think well about everything that has happened in your love life. Often too much is expected of people and / or situations, generating frequent disappointments and frustrations, which is not good for your life.
 So carefully observe everything that has happened to you, analyze without haste, do not take hasty actions so that the situation unfolds with confidence and clarity.
Death
This card shows that change can be a positive path. When things are not as expected, when the situation does not please, when there are more sad times than happy moments, it is a sign that you can hold the key to your destiny.
 Think fondly about what you are experiencing and how you would like it to be. Trace the bridges and roads to reach the goal and get to work! Transform your life, you are reborn to love.
Devil
This card shows that the time is to seduce and attract those who love to get close. Not always caring about other people is a sign of respect. It may be that your fears end up holding back your attitudes and you may get frustrated with ineffective results.
 So, look at yourself, respect your wishes, and act more strongly on your emotional life. What you want is more important than anything else at the moment.
---
For those who want to participate in other tests, we suggest: ↓
Get Valuable Advice for the Near Future by Choosing a Card
Choose a Card And Find Out What You Are Missing In Life Right Now
Pick an Egg and Discover if You Are Ready to Achieve Your Heart Desires