Receive a Special Message for this Weekend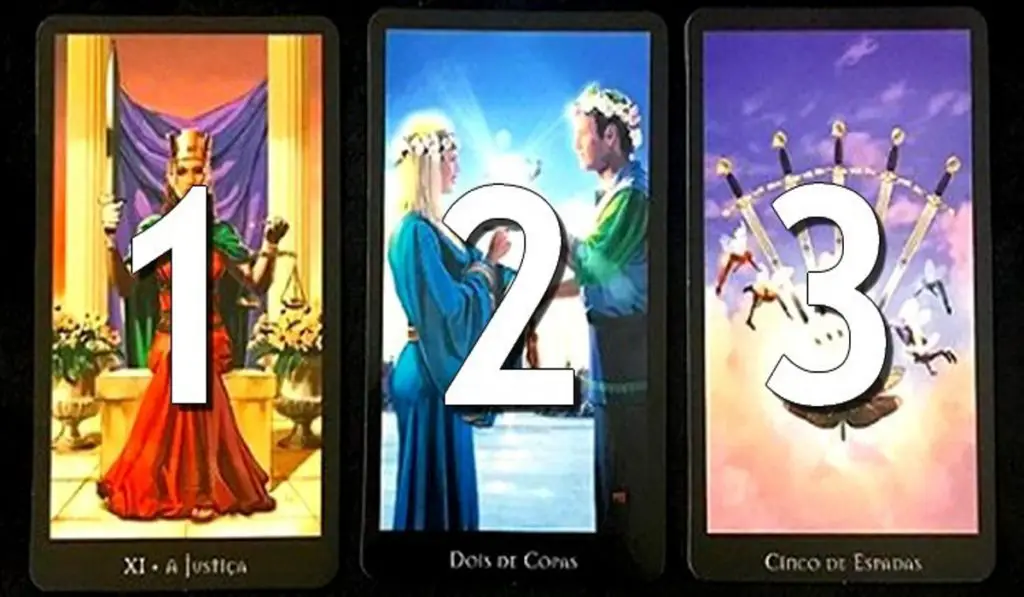 Choose the card that attracts you the most and discovers its message for you!
1. Justice
This paper tells us about the attitudes we have in front of situations, correct actions. Take a look at the situations you will take on as a commitment, think about it and think about it before signing anything, especially contracts.
 Now is the time to act wisely, understand all sides of the story, and try to decipher things. It needs an objective and realistic vision.
Recommended: Choose a Lantern and Learn What Awaits You in the Future
2. Two of cups
This letter has surpassed us a sense of unity, something loving, the union of 1 + 1, this card brings the harmony of relationships. It is the union of people that achieve something in common, something that brings positivity to both sides.
 It is a mirror card when you find someone who carries the same intensity that we, in which we identify a lot, but we must remember that we cannot forget our personal journey, careful not to give too much away and forget yourself, it is the balance needed.
3. Five of the swords
This is a warning card, where everyone can lie in history, it is a time when one can misunderstand situations, be rude and generate disturbances and deception.
 Watch out for negative thoughts, don't let situations dominate. If you have finished a silent relationship, you know what the other has done or has not done, but there is no need to attack a sword every time he tells the same story.
---
For those who want to participate in other tests, we suggest: ↓
Choose a Sun To Receive a Message of Hope
Discover What Your Soul is Trying To Tell You
What Fate Is Preparing For You In The Near Future?
Help Namastest raise the vibrations and share this article with your family and friends!