Pick a Tibetan Mandala and Discover Your Empathic Gift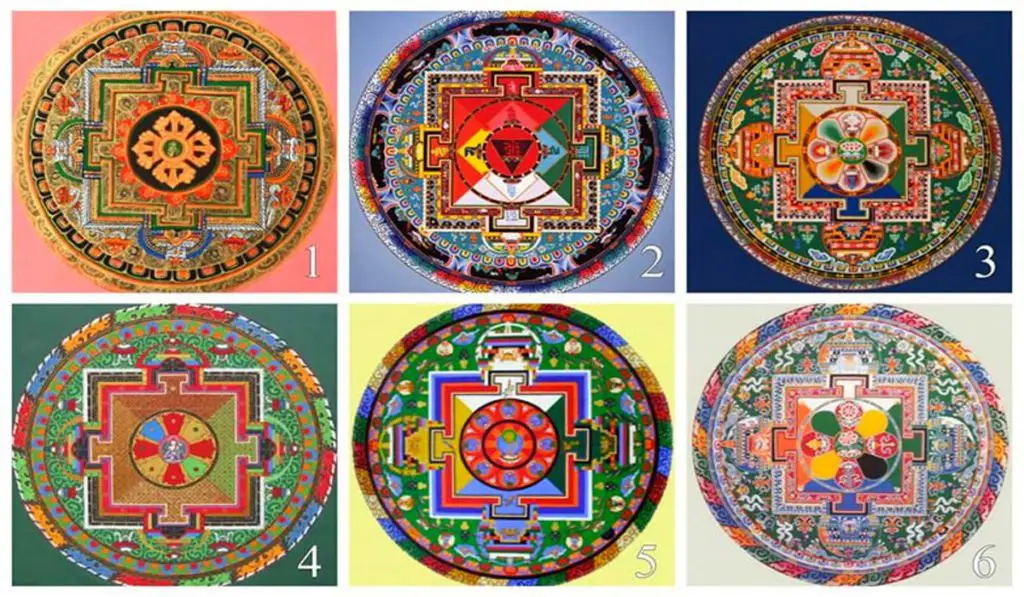 The empathic gift is unique and varies from one person to another. If you don't know what your empathic gift is, you won't be able to tap into its true potential.
So here's a simple test where the mandala will tell you more about the gift you can have.
Mandala No. 1
Choosing the very first mandala indicates that you are much closer to nature than anyone else. You would prefer to spend your free time surrounded by green serenity rather than a noisy company.
Nature is your friend and savior, the one you turn to every time you are tired, exhausted, and ready to give up. You draw your energy and strength from being around trees and other life forms that are part of the natural world order.
You can also channel this gift to try to help others who may need it.
Mandala No. 2
Choosing a second mandala. You feel an incomprehensible connection with all four pillars of the world. You are not a cat or a dog. You have the same love for any cat, dog, reptile, elephant, or any other animal that comes your way.
You are much more sensitive to their needs. It hurts you when people treat them badly. You also have a connection that allows you to communicate with them without even saying anything. You will spend as much energy and time as it takes every time you see an animal in distress.
Recommended: What Type Of Empath Are You, Based On Your Zodiac Sign?
Mandala No. 3
If you choose the third mandala, it means that you are very discerning in your surroundings. You clearly know what is around you. Even if people don't say anything, you can judge what's going on in their minds.
Moreover, you feel the energy of space and can guess what will happen soon. You tend to keep people around you who can support you unconditionally and not feed on your energy.
Mandala No. 4
Mandala number four is preferred by those empaths who have a kind of passionate approach to things. They care deeply about things. It is not in their nature to get away from things easily. In fact, the apathy of others worries them indefinitely.
But it just makes them much firmer in their determination to help everyone they can. Simply because they know that no one can volunteer to help someone else. They take full responsibility for salvation the world needs.
Mandala No. 5
Those who choose the fifth mandala are usually energetic empaths. Everything has to do with energy and emotions; they are much more sensitive to the energy of other people. Once they find themselves among negative people, they begin to experience unspeakable fear and sadness.
They take other people's feelings too easily. Therefore, for their own happiness and sanity, it is recommended that they surround themselves with positive people who will support them rather than overestimate their feelings.
Mandala No. 6
And finally, the sixth empathic gift is healing. If you have an empathic healer, then you are naturally attracted to the practice of healing and health care. You are also much more aware of the problems and troubles other people face. You have a natural instinct, so you not only know what is wrong with someone's health, but you also know exactly which medicine will work best for them.
Those who have this gift not only make great strides in the medical professions, they also have a unique sense of satisfaction. That comes from using your gifts to improve the lives of others.
---
For those who want to participate in other tests, we suggest: ↓
Only True Empaths Can Pass This Imagery Test
Choose a Circle and Discover What Kind Of Empath You Are
Choose a Mandala to Find Out How to Overcome Periods of Stress
Help Namastest raise the vibrations and share this article with your family and friends!