Pick A Leaf and Discover What Kind of Person Are You in a Relationship!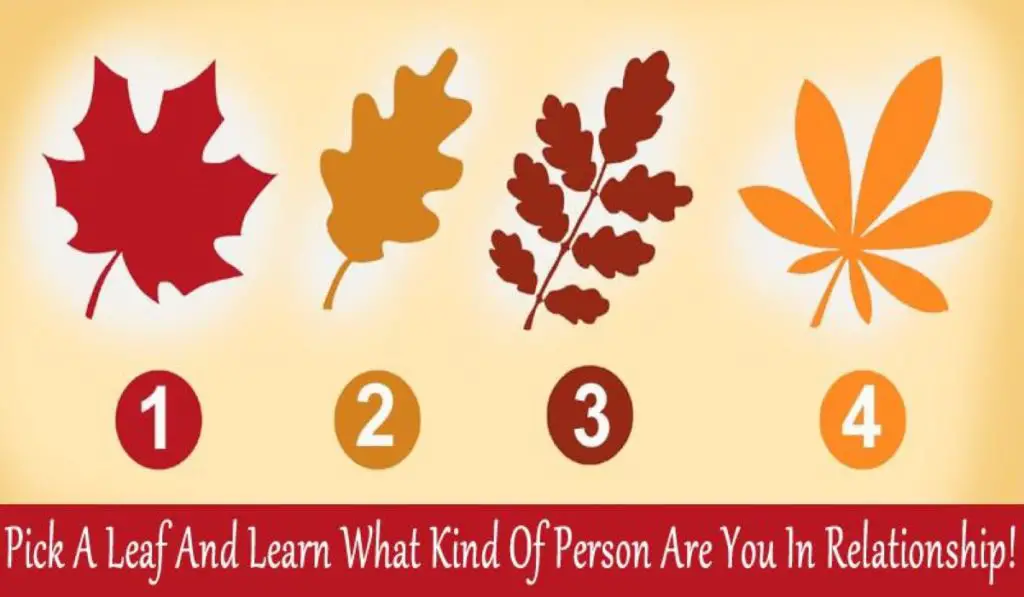 Choose a leaf and find out what kind of person you are in a relationship!
Want to know what kind of person are you in a relationship? Try this Namastest test. All you have to do is think about fall and choose the leaf that is most attractive to you.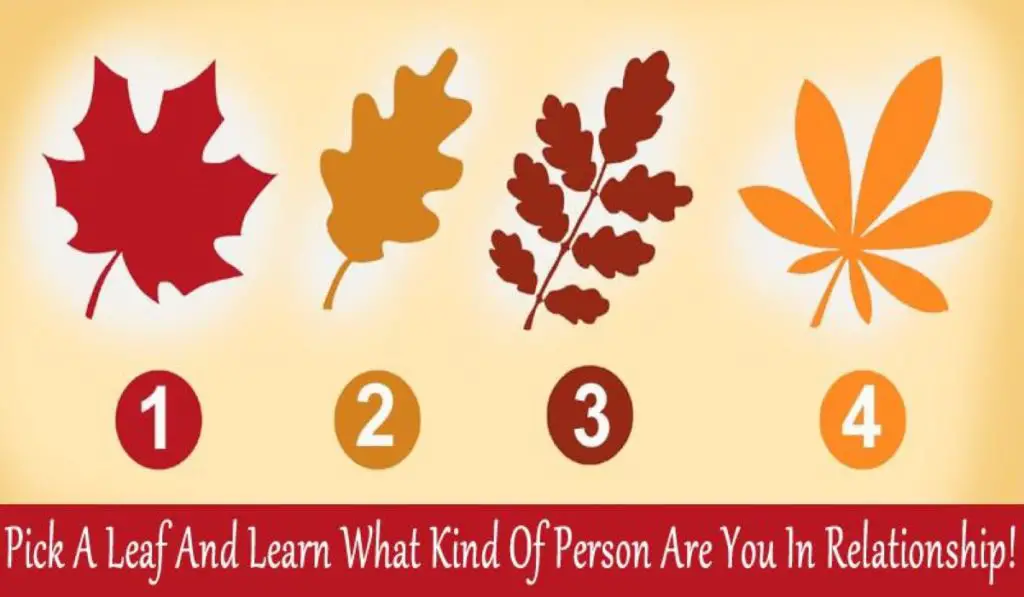 Leaf Nr. 1:
If you chose this leaf, you are a very goal-oriented person. When you fall in love, you obviously recognize that you are ready to do anything to form a good and resilient relationship.
You know how to cherish your feelings; your love is not to be questioned. You are described as a very honest partner, which means that you will not cheat on your loved one and that you will never risk your relationship for a minute if you are happy.
Leaf Nr. 2:
Choosing this sheet means you love your freedom. When you fall in love, you do not show your true feelings for long, because you are afraid of diving into something serious.
You like to experiment; this is why you are considered very good in bed.
Leaf Nr. 3:
Choosing this leaf means that you are committing to another person, even if it is not very good for you.
However, your other half will be very happy to build relationships with you, because you are a "flexible" person who can adapt to various conditions. Nevertheless, it is recommended that you take care of yourself!
Leaf Nr. 4:
This sheet indicates that you are optimistic and romantic. You love it when your relationships are pure and authentic. You form great plans and enjoy romantic fantasies.
You do whatever it takes to make your other half happy! It's quite unusual in today's world!
Help Namastest raise the vibrations and share this article with your family and friends!