November Horoscope: Predictions For All Zodiac Signs on Health, Love, Work and Money
Wouldn't it be helpful if you started your day by already knowing about what's going to come your way?
If you've been feeling like the past few months have been slow, sluggish, and full of procrastination, you're in luck—November will present you with an exciting, energetic shift.
Your November 2020 horoscope begins with the sun in passionate, transformative, and truth-seeking Scorpio, and things really get going when brainiac Mercury retrograde (finally!) comes to an end on November 3. This will help you think clearly, plan accordingly, and stop focusing on the past.
When Mercury re-enters Scorpio on November 10, it might even leave you with a revelation that completely blows your mind and helps you connect all the dots. It's gonna be a good month, y'all.
Read your monthly horoscope below to find out what that means for you!
1. Aries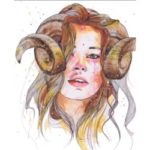 Property acquired recently promises to give good returns. Better opportunities come your way as you continue to perform well on the academic front. Bringing a change in your thinking pattern will help you get rid of negativity.
Wise investments in property and shares will keep you financially strong. Positive development on the professional front is expected. You enjoy good health by adopting a fitness regimen. A family outing to someplace exotic can be planned.
2. Taurus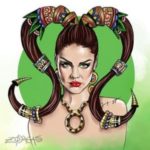 Those staying separated from the family are likely to get a chance to visit home. Those traveling on a business trip will find things working out favorably. Academic difficulties will get sorted out, as you seem determined to give your best.
Financially, you may find yourself quite favorably placed. You may get the time to resume something important that you have left midway at work. Interest in health foods is likely to be awakened in some.
3. Gemini
Your presence in an out of town gathering will matter, so plan to undertake the journey. A misunderstanding with regard to the property will be cleared, bringing a big sigh of relief.
Preparing for an exam or competition will come along smoothly, as you remain steady. Financially, you will be able to make yourself quite comfortable. Things are likely to turn out in your favor on the professional front. Adhering to a fitness plan will be beneficial. Much caring and sharing at home are likely to keep you happy and contented.
4. Cancer
Today, you must give a thought to property issues. Academic excellence is likely to get you at the forefront of the job market. Your spiritual side can assert itself and make you crave a pilgrimage.
Some of you may manage to tap multiple sources of income. Landing a well-paying job is possible for those looking for one. An active lifestyle will keep you fit. A family youngster is likely to spring a pleasant surprise. Some of you can enjoy a pleasure trip with someone special.
Recommended: Discover Which Planet Affects Your Zodiac Sign
5. Leo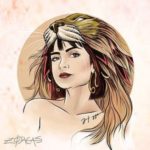 Traveling to meet someone special may seem an attractive option for you today. Help and support will be forthcoming for those facing competition or exam. Those trying out the gym equipment for the first time need to be careful.
There appears to be a distinct improvement in your monetary condition. Your interest in a current project will impress those who matter. Adopting a healthy diet to achieve good health will be a step in the right direction. Family youngsters may become a source of worry for some.
6. Virgo
Travel to a happening place with friends and family is foreseen for some. Excelling in academics is foretold for some. Think for yourself and don't get swayed by the opinions of others, even if they are your close ones.
Judicious spending will keep the financial front stable. Some difficulties may be encountered in your current project at work, but you will be able to figure a way out. Those afflicted with a lifestyle disease will be able to keep it in check and enjoy good health. Someone ill in the family is likely to make a quick recovery.
7. Libra
A long journey is likely to become interesting as you find like-minded fellow travelers. Chances of sealing a lucrative property deal cannot be ruled out for some. You will gain by going exactly as per directions on the academic front. You will be able to raise financial support for a new venture.
The delegation will be the easiest way out at work today but don't forget to keep a tab. The good sense to make changes in lifestyle is likely to dawn on those ailing due to poor dietary habits. The family gets together is on the anvil and promises you an enjoyable time.
8. Scorpio
Different cultures, foods, dresses, and people may fascinate you enough to travel abroad. Some bright prospects of owning a house or a flat are foreseen for some. The time is ripe to consolidate your position on the financial front.
Keeping good health will not be too difficult as you become more health-conscious. Interruptions may disturb the smooth flow of work on the professional front today, but you will manage to set things right. Plans for a family outing may be given final shape.
Recommended: For Which Zodiac Signs 2021 Will Be A Happy Year?
9. Sagittarius
You enjoy travel and may soon find yourself setting out on a long journey. If the property is on your mind, you can expect positive developments. Criticizing is easy, but listening to other's points of view will be important to bring peace into your life.
Monetarily you will be able to consolidate your position and focus on savings too. It will be a good idea to take somebody's help at work if you want the work to be finished on time. Something that you are trying for coming back in shape will prove successful. Family members will be supportive of whatever they do.
10. Capricorn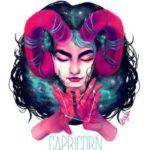 Traveling with friends will be fun and make for a refreshing change. You will have the energy to double your efforts on the academic front and excel. Your advice to someone will need to be accompanied by action to be effective.
Raising capital for implementing an innovative scheme is not likely to pose many difficulties. There is a good chance of reaping the benefits of a changed diet. Some of you may find it difficult to be available on the home front due to some work commitments.
11. Aquarius
Some of you are likely to enjoy traveling with near and dear ones. Those planning to buy a property will find it easy to raise a home loan. Focus is likely to slowly return and help consolidate your position on the professional or academic front.
Financially, you will be in a much stronger position than before. You are confident of doing a good job of whatever is tasked to you. You may choose to resume your workouts just to come back in shape. You may need to be at your convincing best on the family front to get the approval of something you desperately want.
12. Pisces
Indications of traveling abroad are quite apparent for some. A piece of property is likely to come into your name. Higher studies may beckon some fresh out of college. Judicious spending and wise investments will find your financial front much stronger than before.
You need to work hard to impress superiors with your performance on the professional front. Those ailing for long will find their condition much improved than before. Something planned on the family front may not go according to plans, but this is nothing to get agitated about.
Recommended: These Zodiac Signs Will Be Most Affected by the Halloween Blue Moon