Need Some Advice for the Coming Week? Choose a Card!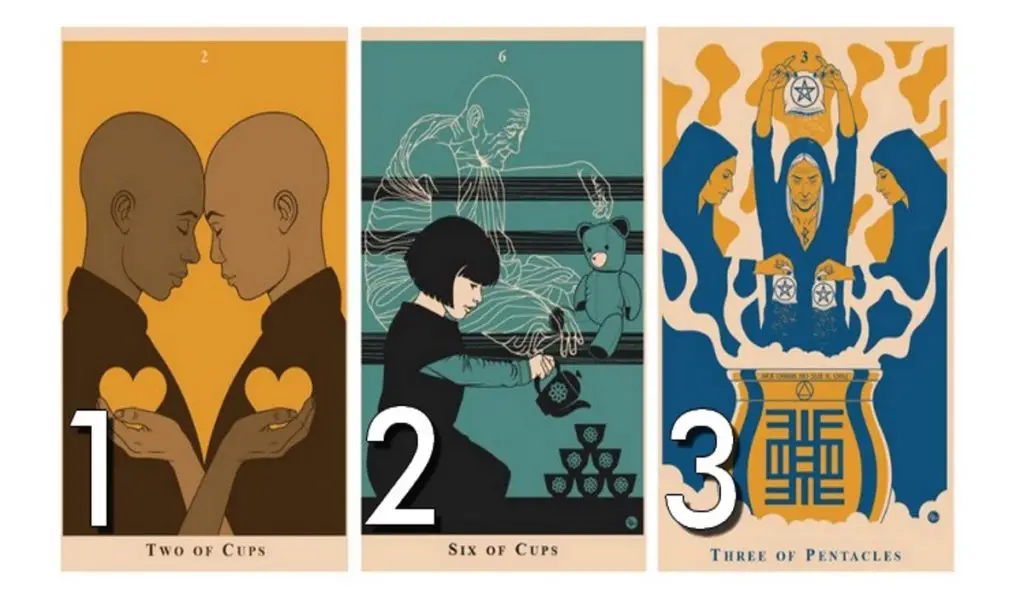 Two of Cups
If you have your own business, this week is beneficial to go looking for partnerships or companies. This partnership has everything to work, be patient with the rhythm of others.
Be friendly, trust people, and don't hesitate to ask for help from those who can really help you. On our own, we arrived quickly. If you're looking for an opportunity, someone close to you can direct you to a place this week. ?
Recommended:  How Evolved is Your Soul?
Six of Cups 
This week you need to focus more on your goals and what you need to do every day to achieve them. The energy embraces you with a vanilla scent, bringing creativity and the possibility of conquest, but nothing will happen without your effort, hope, and smile on your face.
 
If you are unemployed it is a good week to find a place, use your enthusiasm, and the gift of communication to your advantage. In interviews, be responsible, focused, and willing to grow professionally.
Three of Pentacles
Everything grows faster with good cooperation from people working together. Projects in the hands of one person may take longer to materialize. Today don't try to do it all alone.
Often the other's point of view, skills, and talents are the key pieces that were missing to integrate and materialize what you are looking for. If you are looking for an opportunity, ask your friends for help and focus on your goal.
 
If you liked this article, leave a comment and share it with your friends!
For those who want to participate in other tests, we suggest: ↓
What Magical Power Does Your Soul Have?
Find Out If You Are Willing to Let Love Enter Your Life Again
Choose One of the Tibetan Symbols and Find Out What it Means!
Help Namastest raise the vibrations and share this article with your family and friends!