Light a Candle and Find Out What Feeling Your Soul Needs Most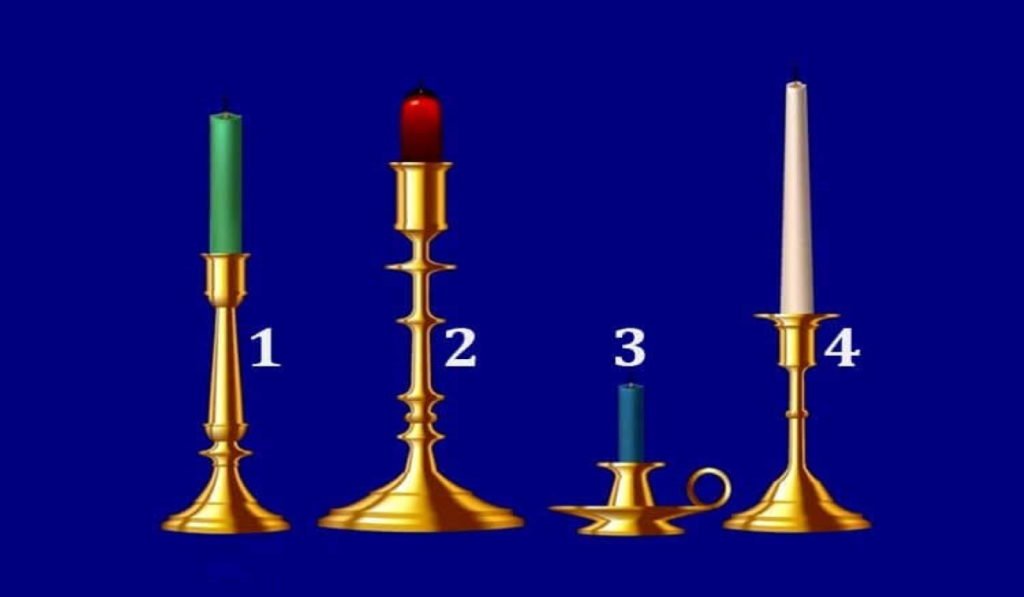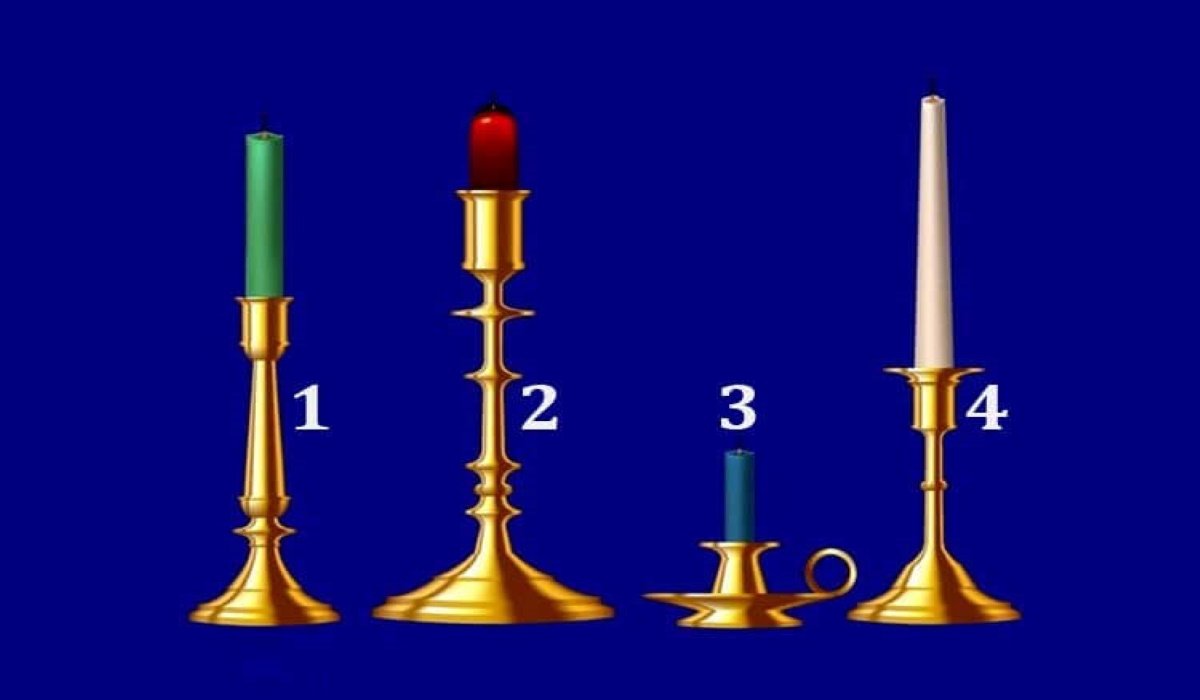 The beginning of 2021 also brought with it the (usual) new good intentions.
 Never as this year do we need to focus on positive goals and have our wishes clear.
Often, however, knowing what we want is really difficult: today we come to your rescue by offering you this psychological test.
To carry out this test we will ask you for nothing more than… to light a candle! You have four available, all with their candlestick.
Each of these candles, of course, illuminates a different "path". Let yourself be guided by instinct and choose the candle you like and inspire the most.
If it helps, imagine you are at the entrance to a dark corridor. Your only option to light your path is one of these four candles and you can only light one.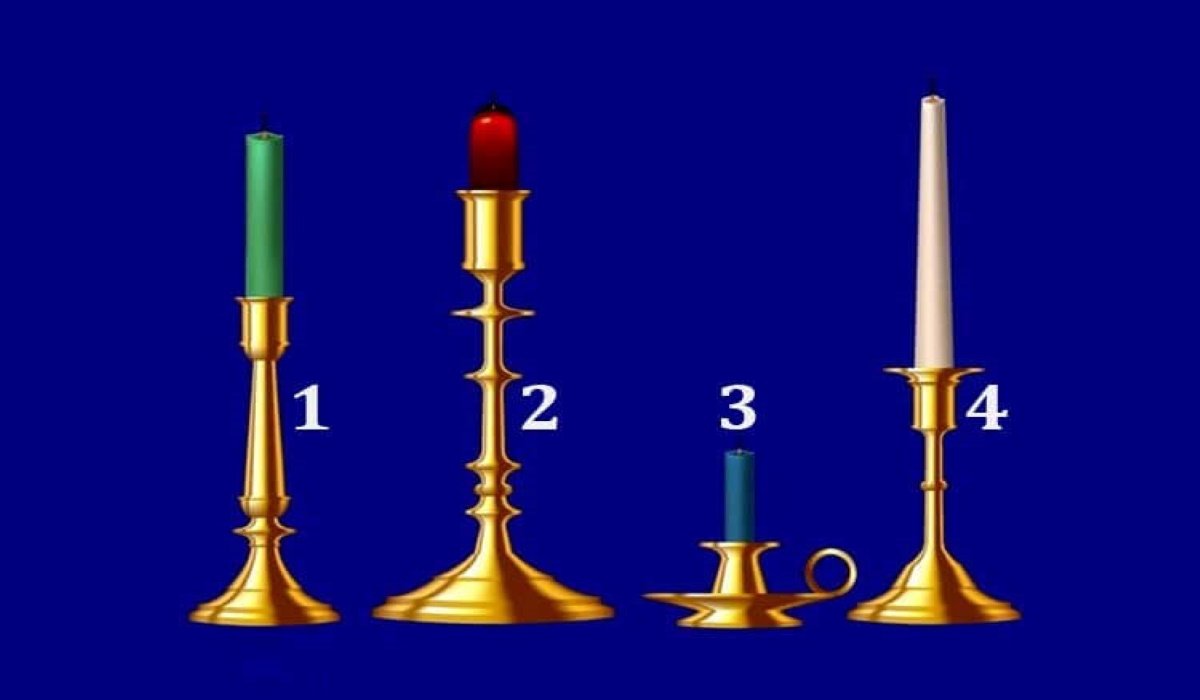 Which do you choose?
The chosen candle will reveal the true desire hidden in your soul, the one you should follow in 2021.
If the question intrigues you, don't worry: with the stones test, you will know what you really want from life while pressing a single button in this test you will know what 2021 has in store for you.
Before reading the result, we remind you that these tests have a playful purpose and mainly serve to have fun. They can not replace the opinion of those who know, definitely, more than us!
You have chosen candle number one, the green and rather a squat one :
Your soul, at this particular moment, most of all desires a little peace.
Evidently, the last days of 2020 and the beginning of 2021 have not yet brought you the calm and serenity you were hoping for so much.
You are a person that many rely on and, therefore, even if you don't want to admit it, you really need to spend time alone.
Try to carve out a whole day just for yourself and your needs: Remember that you can't help anyone if you don't focus on yourself first.
You have chosen candle number two, the red and short one: your soul definitely needs love and passion.
It may seem like an obvious combination but, in reality, it's not that much. You don't want a romantic story, or at least not right now.
If you have thought of lighting the red candle, in fact, you will also have noticed how short it is: you need a strong emotion, something that helps you to face this particular moment.
Your soul is clamoring for passion and movement: perhaps you feel bogged down in a situation with no way out.
Remember: not everything can always be risk and adventure but once in a while it is also a must to shake things up a little, without feeling guilty.
Recommended: The First Detail You See In This Image Reveals Your Deepest Unconscious Fear
You have chosen candle number three, the blue and small one: your soul has certainly made a very special request.
Indeed, you need a miracle. You don't seem to know why you chose this candle: in fact, very few choose it!
Evidently, hidden in the most remote corner of your soul, there is a desire that seems impossible to you, a hope that you don't even want to think about.
What you need is that everything is resolved as if by magic, thanks to a stroke of the magic wand.
If you have chosen this candle it means that you are in a really difficult situation: we hope that by lighting it everything will be resolved for you!
You have chosen candle number four, the white and tapered one: at this moment, therefore, you need clarity and justice.
You have probably recently been dealing with a situation in which you have had the worst or suffered an injustice.
Perhaps a person is trying to double-cross and you have realized it or you are in an unclear situation.
In short, your soul needs simplicity and transparency since at this moment there is something that prevents you from living happily.
Try to figure out who is putting a spoke in the wheel and face it!
So, has the psychological candle test succeeded in lighting your path?
We hope so; now you should be in touch with the innermost desires of your soul and you know what your next steps will be.
---
For those who want to participate in other tests, we suggest: ↓
The Chosen Door Will Open Your Instinct For Self-Preservation
Choose a Card and Get a Piece of Advice on How To Boost Your Self-Esteem
The First Thing You See In The Image Will Tell A Lot About Your Way Of Being
Help Namastest raise the vibrations and share this article with your family and friends!