Intuition Test: Can You Guess Which of Three Barrels Have Grapes? What Will Your Sixth Sense Tell You?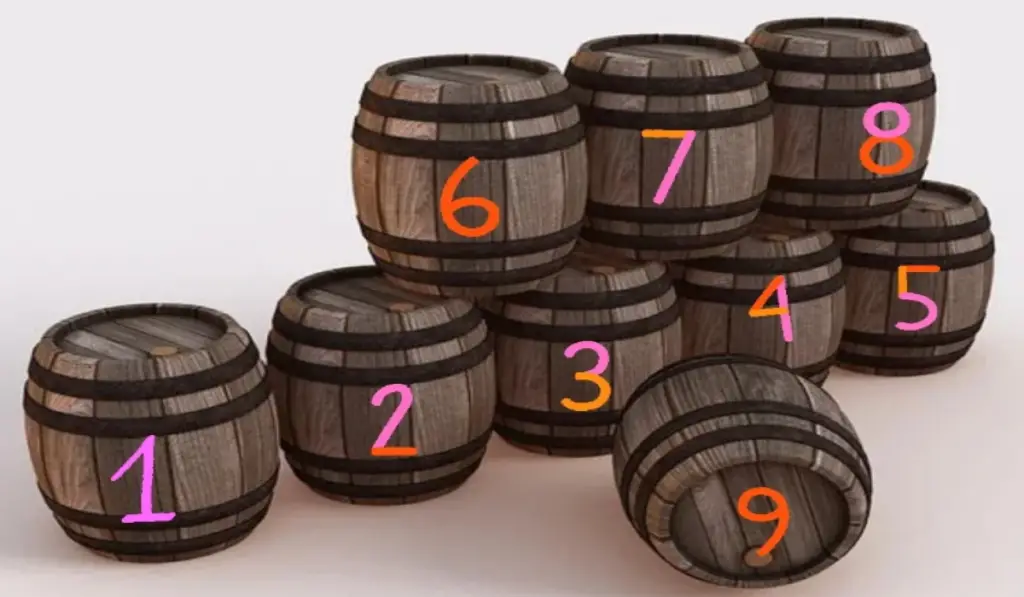 Let's check our intuition.  In other words, the sixth sense. It is the presence of this quality in each of us that allows us to make important decisions quickly, without hesitation. Intuition can be developed if you work on it. Therefore, a test of intuition is a kind of training for the brain.
Assignment: in the picture, there are 9 barrels filled with vegetables and fruits. Three barrels – with grapes. Guess and check the answer.
What are the three barrels of grapes?
Answer :
The grapes are in barrels under the numbers – 1 – 8 – 9.
---
For those who want to participate in other tests, we suggest: ↓
Who Broke the Vase? Your Choice Can Say a Lot About Your Personality
What Did You Notice First? The Answer Will Tell You How Creative You Are
Can You Find the Only Fish in This Image? The Challenge That Very Few Overcome…