Horoscope: The Greatest Sin of Each Sign of the Zodiac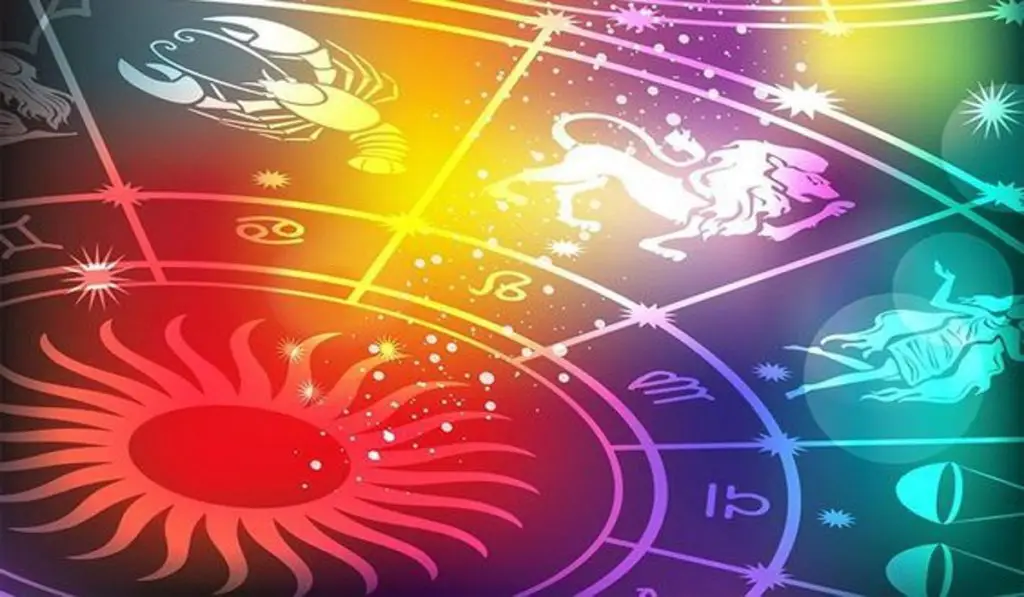 We usually know sins better through people's signs, because each one contains valuable information that helps us better understand their behavior.
The surprising characteristics of each of the zodiac signs help us know what their greatest sins would be. Can you imagine yours? In the list below, you can unravel this mystery.
Find your sign, read the description and draw your conclusions:
Recommended: The Energy of Our Hands. There is a Great Power Hidden in Each of Us
Aries: Anger
They are impatient and aggressive people by nature. They can explode easily and when that happens their behavior becomes unpredictable. When they are in these moments, even those they love can hurt. Their anger is manifested by impulsiveness, which causes them to say things they regret immediately after, since it is incredibly spontaneous but causes lasting problems.
Taurus: Gluttony / Excess
They are people marked by excess, whether it's love, food, money, relationships, practically everything. Often they don't know how to control things, they want everything so much, and they lack the wisdom and maturity to manage them, so they seem to lose more than win.
Gemini: Lies
They have a bad habit of sharing information. They always have a different view of what happened and use what will highlight them or free them from problems. This is a bad thing for those who live with these people because they never know if they can really trust what they say.
Recommended: The 7 Signs that Indicate that You Have Met an Angel. Here's How to Recognize it:
Cancer: Exaggerated Empathy
When they love someone, they give everything to that person. They easily transform other people's dreams into their priorities and step aside to pursue the happiness of their loved ones. The problem is that they are almost always disappointed because people don't appreciate their efforts. Even empathy needs limits.
Leo: Pride
By being on the verge of narcissism, they show that they are really selfish in their relationships. These people are often arrogant and smug and make it very difficult to maintain a relationship. Excessive vanity, toxic pride and pronounced selfishness end up making many of these eternal lonely people because nobody can live long with their faults.
Virgo: Envy
They cannot control their greed, they want to have the feeling of glory and they want to be constantly envied by others, especially when it comes to relationships. Their lives are often envied, which makes it very difficult to achieve their goals since prosperity prefers the humble and the positive.
Recommended: Forecast 2020: What do the Stars Reveal for Each Zodiac Sign
Libra: Vanity
They are extremely vain people, they love to admire and even focus on their beauty, even if they are unable to work to achieve what they desire. They believe that because they are beautiful, all doors will open without any effort on their part. Often they enter a phase of constant disappointment, and this reality will change only when they begin to see reality with more wisdom and less arrogance.
Scorpio: Revenge
These people are very impulsive, they love to live in the moment and open up to new relationships, but their manipulative and possessive behaviors do not take much time to emerge. It turns out that the Scorpions have not been taught to lose and they use revenge as a means of dealing with losses they have not overcome. This makes them extremely immature and even dangerous people.
Sagittarius: Infidelity
Sagittarians love to flirt. As much as they love their partner, it can be a little difficult to maintain complete loyalty because they feel good to know that other people want them and would like to be with them. They are not physically unfaithful, because they usually exchange only glances, but they feel better when someone else pays attention to their movements.
Recommended: The Path of Financial Prosperity Will Open for These 2 Zodiac Signs in Early 2020
Capricorn: Greed
Anyone who knows a Capricorn knows how ambitious it is. He places his career as the center of life and is ready to sacrifice everything he needs to achieve his goals. The problem is that it often confuses determination with greed and can push the boundaries that keep their emotional and mental health up to date.
Aquarius: Arrogance
They like to think that they are unique and superior, they treat people with selfishness and arrogance, rejecting, for no reason whatsoever, those who believe are of no use to them. However, they may be surprised when life changes and roles are reversed. A little humility would save them from such shame.
Recommended: 2020, the Year of the Rat According to the Chinese Horoscope. Take a look at the Forecasts!
Pisces: Laziness
Pisces like to live in silence and entrust their responsibilities to others. They walk unhurriedly in life and let many good opportunities pass simply because they don't feel ready at the moment. Laziness is almost a way of life for these people, and although they may feel reassured in the present, surely in the future when they all see the fruits of their efforts reaping, they will regret their lack of attitude.
 
What is your greatest sin according to your sign? Do you agree with what has been presented? Comment your opinion below!