Find Out What Message the Buddhist Monks Have For You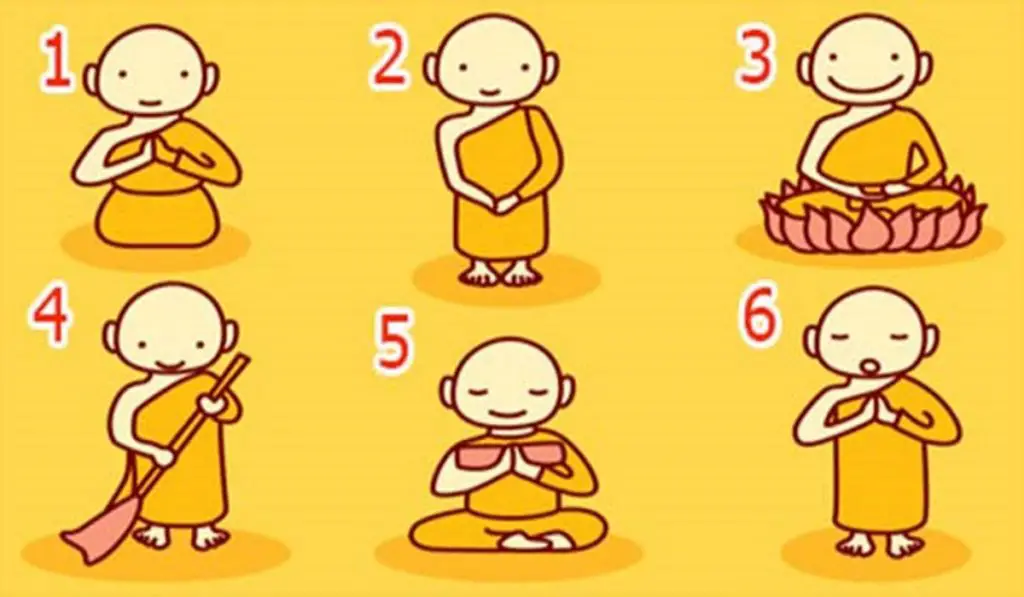 Buddhist philosophy is one of the clearest and most essential that exists to this day. Many other religious also applauded some of their life lessons. Choose one of these six Buddhist monks and find out what it has to say.
Buddhist Monk n.1 
It is very important to understand that you cannot judge the unknown based on your personal experiences, that every person in the world is fighting their own battles and that every point of view deserves to be listened to and understood. When you do, your life will be happier, fuller and without a doubt much quieter.
Recommended: Faith, Love or Strength? Choose a Theme and Immediately Receive a Powerful Message for Your Life!
Buddhist Monk n.2
You really want to explore, discover, travel, know and live with so many plans in your mind that it is very likely that you are very undecided and in the end, end up realizing very few of your ideas. Your main challenge is to try to calm your mind and ideas, define priorities and interests, engage in one plan at a time and do not abandon it until you have fully developed it. 
Buddhist Monk n.3
One of your main talents is the ability to create beautiful things, whether it's crafting, choosing a good combination of clothes or decorating your room with a unique style. Your main challenge is to trust yourself and your skills more, because although you are aware of your great talent, sometimes doubts prevent you from developing it in its entirety.
Recommended: Choose a Tarot Card and Find out What Message they Have for You!
Buddhist Monk n.4
It is likely that sometimes he isolates you in search of peace and tranquility, which is fine, as long as it does not become very repetitive behavior: remember that the world is a fantastic place full of wonderful people.
Buddhist Monk n.5
Your main challenge is to learn to be a little more patient, as you want immediate results. Remember that life proceeds at your own pace and you can only work with love and wait for the normal cycle of things. When you do, your life will be much more authentic, full and satisfying.
Recommended: Test: Choose the Cactus you Like Best and Find out Which Message it Brings
Buddhist Monk n.6
Usually, you believe that all responsibilities fall on your shoulders and for this reason, sometimes you work beyond your limits. It is very important that you learn to take breaks, trust others and delegate responsibilities. This will make your life much more peaceful and your work much more efficient, improving its quality and acquiring new and interesting approaches.
 
If you liked this article, leave a comment and share it with your friends!
You may also be interested in:
Test: Choose a Crystal to Receive an Inspiring Message
Choose an Orchid and Read its Precious Message!
Each Flower Contains a Message – Discover the Flower That Corresponds To Your Month of Birth and What it Has to Say to You
Help Namastest raise the vibrations and share this article with your family and friends!