Discover Your Hidden Strength and Your Main Challenge – Choose a Landscape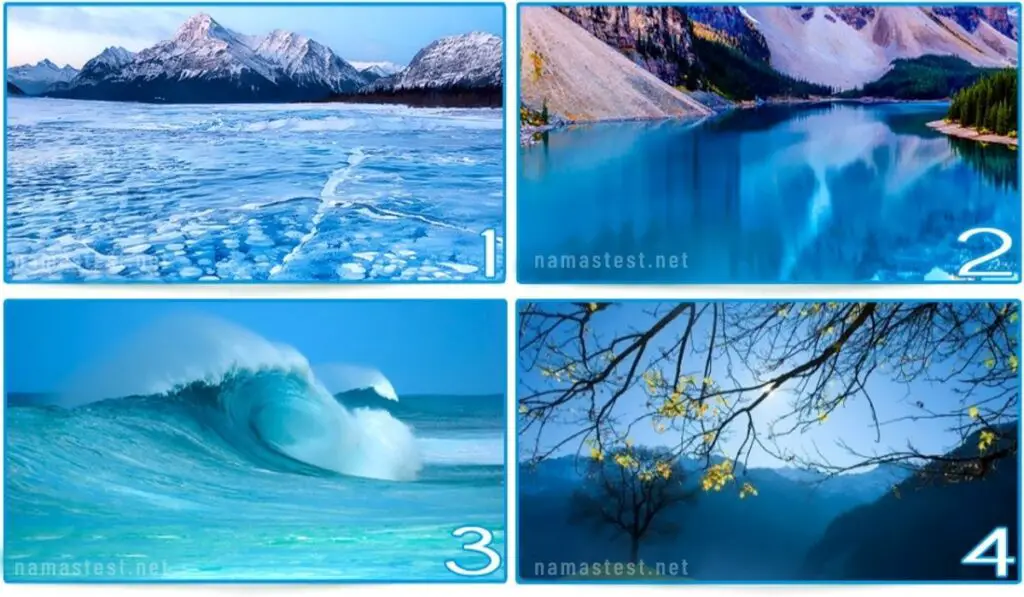 Most of the time we get so involved in the world that we often miss our inner strengths. Do you know what is inside of you?
How to know your biggest strength? Hidden within all of us is a secret power. But you might spend your whole life without a clue as to what yours is.
This test will reveal the truth! Look at the 4 cards of the celestial landscapes and allow your intuition to choose your favorite landscape.
If you chose # 1: overwhelming and methodical
You characterize yourself as being a person with clear ideas, responsible, hard-working, and very methodical. You generally live in moderation (to buy, to use your time) because you don't like to waste anything.
You enjoy projecting an image of simplicity and achievement orientation. It is possible that you are very demanding with yourself and with the people in your life, it is difficult for you to relax and in some more severe cases, you could work yourself to exhaustion in a compulsive way.
Your main challenge is to learn that life gives you time for everything, to work, to rest, to share, to be happy. Find spaces in your world to do things that rejoice your heart and in this way, your life will be much more happy, real, and productive.
If you chose # 2: Peaceful and fair
You characterize yourself as a very calm, calm, and optimistic person who remains in a constant search for peace and security for you and for the people you love. You tend not to get angry and show a smiling face and it bothers you a lot to have to confront other people.
You are always very aware of others and their needs, in some cases even neglecting your own needs and desires.
Your main challenge is to find a healthy balance between giving and receiving. Feel worthy of great things and accept with love what the universe and other people are willing to give you. Declare with love that you deserve all the good in your life and in this way you will open yourself to a world of possibilities of peace, joy, love, and prosperity.
Recommended: How Do You Characterize Yourself? Choose Your Favorite Sky To Find Out
If you chose # 3: Enthusiastic and impatient
You are characterized by being a naturally happy, active person, lover of adventure, who likes to have his life full of new challenges and activities.
You have an agile mind capable of generating ideas quickly and effectively and for this reason, it is very easy for you to find solutions and alternatives for problems or situations that for other people are very complex. It is also very likely that in some cases you are impatient and fickle.
Your main challenge is to incorporate a little more discipline in your life (manage your time well, finish what you start, fulfill what you promise)
This can be achieved with the help of programmers, writing your tasks and commitments, being aware of your resources in a real way (not optimistic). When you do, you will see how your life becomes much calmer and authentically happy.
If you chose # 4: Creative and responsive
You characterize yourself as being a very emotional, romantic person, in some cases temperamental, who enjoys doing things (even if they are simple tasks) in a unique and original way.
You have a very well-developed sense of intuition and generally, your first impressions or predictions turn out to be correct. It is likely that on some occasions you have felt a strange feeling that "you need something to feel complete" and that is precisely where your main challenge lies.
You are a person full of wonderful talents, but generally, you pay more attention to what you lack than to everything you have. A little pause in your life to recognize you, love you, and accept you will do a lot of good to your life.
---
For those who want to participate in other tests, we suggest: ↓
Do you Want to Discover Your Hidden Personality? Choose Your Favorite Key
How the First Thing You See Might Say Something About Your Personality