Discover Where is Your Relationship Going. What's Next?
It is always interesting to look into the future, and the future of relationships is doubly interesting! This small alignment will answer the question, where are your relations going?
Keep in mind that the layout in general, so the information will be generalized, but in general, the trends should be correct. Your task is to choose the right card. To do this, discard all extraneous thoughts, concentrate on the question, look at the photo, and choose 1 of 4 cards to which you will pull more strongly:
 
We turn over the cards and read the interpretation: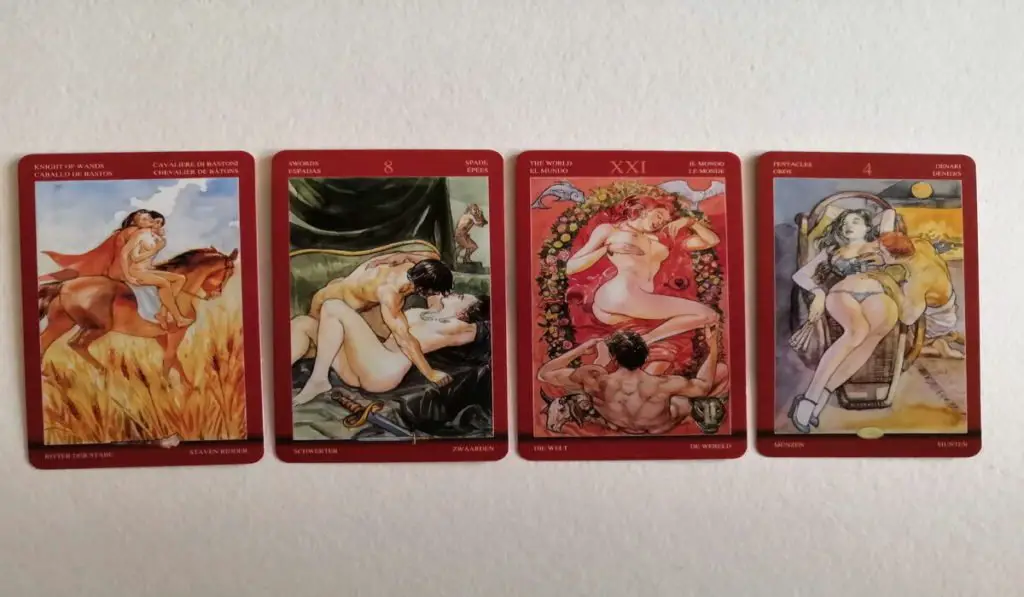 Card number 1
A period of rapid development awaits your relationship. You are on the verge of significant change. Someone may lose, like the decision to move together under one roof and the move. Someone like a joint trip. You will get closer, become a single whole, but in a good way: everyone will retain their personal space, relationships develop easily and naturally.
On feelings, there is passion, a strong mutual attraction.
Card number 2
No significant changes are foreseen here, relations will develop the same way as before. Someone may lose being stuck in old scenarios as if the relationship goes in a circle: the same situations, the same quarrels, actions, etc. are repeated. Perhaps you realize that you are burdened by this relationship, feel a lack of freedom and discomfort.
Recommended: Will You Be In a Relationship By The End Of 2020? Choose a Card
Card number 3
Your relationship is moving towards peace and harmony. If now you have any conflicts and misunderstandings, then soon you will be able to come to a compromise that will suit both. In general, there is the completion of any negative situations, the fulfillment of desires, the receipt of pleasure, satisfaction, and peace. You are moving towards the perfect relationship.
Card number 4
Relationships lead to stability and tranquility. Harmony and mutual understanding will reign in your couple. Good prospects for serious relationships and marriage. But lovers of passions and vivid emotions may get bored a little, start feeling stagnant. To prevent this from happening, add variety to the relationship: joint trips, travel, new hobbies, role-playing games, etc. Do not let the boat of love crash on the shore of everyday life – it is in your power!
---
For those who want to participate in other tests, we suggest: ↓
Which Path Will You Choose to Follow? Here's What Your Choice Means
Choose a Dancing Couple and Find Out What Kind of Relationship You Need
Do You Want To Know What Awaits You in Your Love Life? Pick a Card to Find Out
Help Namastest raise the vibrations and share this article with your family and friends!