Discover What Your Favorite Color Reveals About Your Personality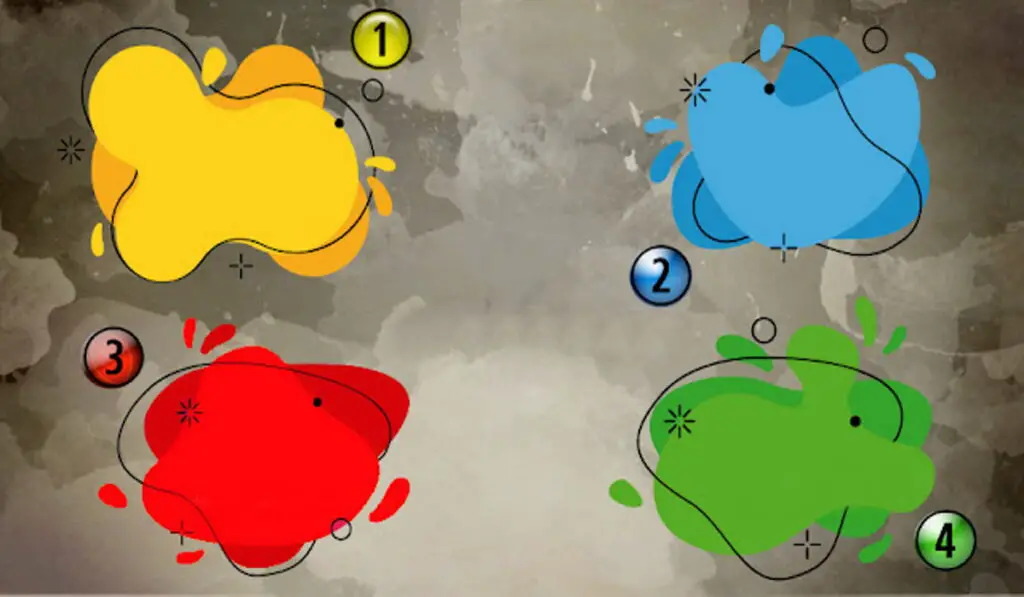 Color can play an important role in conveying information, creating moods, and even influencing the decisions people make.
Color preferences also influence the objects people choose to buy, the clothes they wear, and the way they adorn their surroundings.
Researchers and experts have made some important discoveries and observations about the psychology of color and the effect it has on moods, feelings, and behaviors.
Why is color such a powerful force in our lives? What effects can it have on our bodies and minds?
While perceptions of color are somewhat subjective, there are some color effects that have universal meaning.
Do you relate the color red to anger or sensuality? Or is blue a calm or depressing color for you?
Discover what it reveals about your personality, the association between a color and your mood.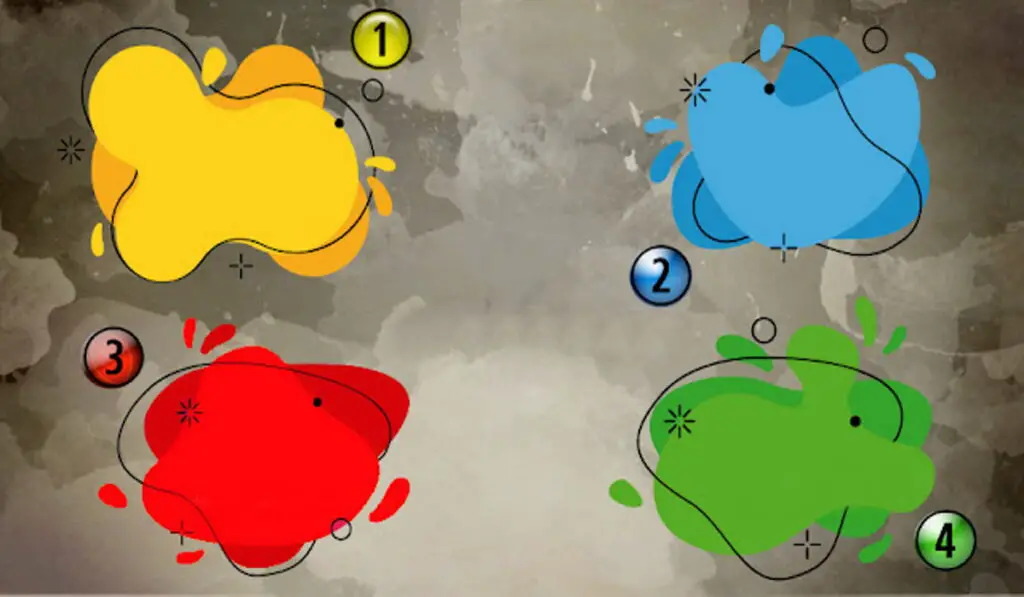 Look at the image and choose the color you like best: Red, Blue, Green, or Yellow, and then find the description of your choice.
#1 Yellow 
You are an optimistic person who has a positive outlook on life!
You are a positive and generally optimistic person who is always trying to see the good in the world around you!
You are enthusiastic and radiant being able to light up any room you walk into.
You like to see the best in people and to be hopeful in difficult situations. It's not a huge surprise if your friends and family come to you for advice and emotional support.
Recommended: Discover What Kind of Impression Do You Make On Others
#2 Blue 
You are a thoughtful, thoughtful person who tends to get lost in your own thoughts.
You are a dreamy and melancholic soul who tends to get lost in your own fantasy world from time to time.
You love to go for a walk, listen to music, and generally reflect on different things in your life.
You often look for deeper meanings in the things you do and you can be genuinely determined to discover the true meaning of life.
#3 Red 
You are a restless and creative soul who constantly has a lot to think about.
You are a very creative, innovative individual who cannot stay focused on one thing for long periods.
You like change and prefer a lot of activity over idleness. You also think differently from others and are often full of ideas and thoughts in group meetings or discussions.
You are very entertaining with friends and family and you really throw the party together.
Recommended: Optical Illusion: Find Out What Your Most Dominant Thought Is
#4 Green
You are a relaxed, calm person who likes to take life according to how it presents itself.
You are quite calm, laid back, and carefree. You prefer not to overthink or spend a lot of time thinking about something, and you choose to go with the flow and accept what life presents to you.
You probably have a great sense of humor and encourage your friends and/or family to laugh out loud from time to time.
You may like to get lost in your own thoughts and it is very likely that even if you have many friends, only a few people know who you really are.