Discover Traits of Your Personality That You Did Not Know About by Choosing a Mirror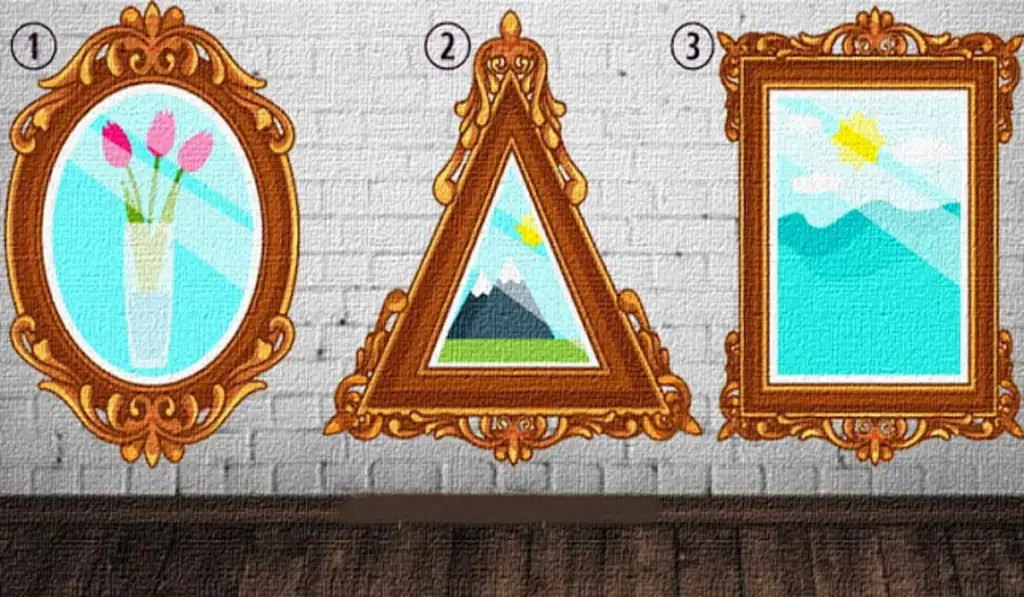 Psychometry is a fairly new technique for assessing different personality types. When we observe a number of forms, we are automatically attracted to one of them. This choice is determined by education, environment, relationship experience, occupation, and characteristics of cognitive functioning.
 This means that the results of this test can change over time, depending on the changes people are experiencing.
Here are 3 unusual mirrors. Take a close look at them and within a few seconds decide which one attracts you the most!
1. Circle
People who choose this mirror focus on the environment, not themselves: they strive to do everything possible to make their friends, relatives, and colleagues happy. They are wonderful listeners who can provide valuable advice and "honor" other people.
 In any conflict, they are ready to play the role of peacemakers, but they do not always feel the limits of privacy and can enter into conversations even with strangers.
People of the "circle" are illogical and inconsistent, somewhat lazy, generous, and sensitive. They usually have a deep and pleasant voice and a good sense of humor. They are characterized by irresistible charm, enthusiasm in speech, and love for comfortable and even casual clothing.
What's Your Sunset Personality? Choose One of the Images
2. Triangle
The people who choose this mirror have leadership qualities. However, they are more focused on promotion than work and productivity per se. They are focused on their own goals and feel good in a highly competitive environment, they know how to make decisions not only about themselves but others as well, and they love it.
These people value their reputation but are reluctant to make mistakes, although in any situation they can build an effective and meaningful dialogue worthy of the most talented politicians. They are respected, sometimes even feared.
As for the personal qualities of this person, they prefer to go to work earlier than others, there is hardly a situation that can destabilize them, they strive to be fully informed and know how to solve problems, they are good for teamwork.
3. Square / rectangle
When making decisions, these people are guided by the principles of logic and can self-organize, like those around them, so they usually occupy administrative positions. Their diligence, combined with determination and stubbornness, makes them very effective at solving problems.
Those who choose the rectangle are characterized by practicality, punctuality, rational thinking, respect for convention, loyalty in personal relationships and in their ideas. They prefer to speak quietly and without haste, they do not like raising their voice, but it is difficult for them to communicate due to the lack of desire to stand out: their speech is full of cliches and cliches. Representatives of this personality type are pure and strict, which is manifested in their choice of clothing.
Want to know more about yourself? Do not forget to support by sharing and liking our test.  This motivates us to publish more interesting content for you.
---
For those who want to participate in other tests, we suggest: ↓
Choose One Of These Symbols To Reveal Your True Personality
Pick an Autumn Leaf and Find Out How It Defines Your Personality
Fatima's Hand Can Reveal Your Character and the Main Challenge of Life
Help Namastest raise the vibrations and share this article with your family and friends!