Choose Your Favorite Fish to Get a Prediction for the Coming Week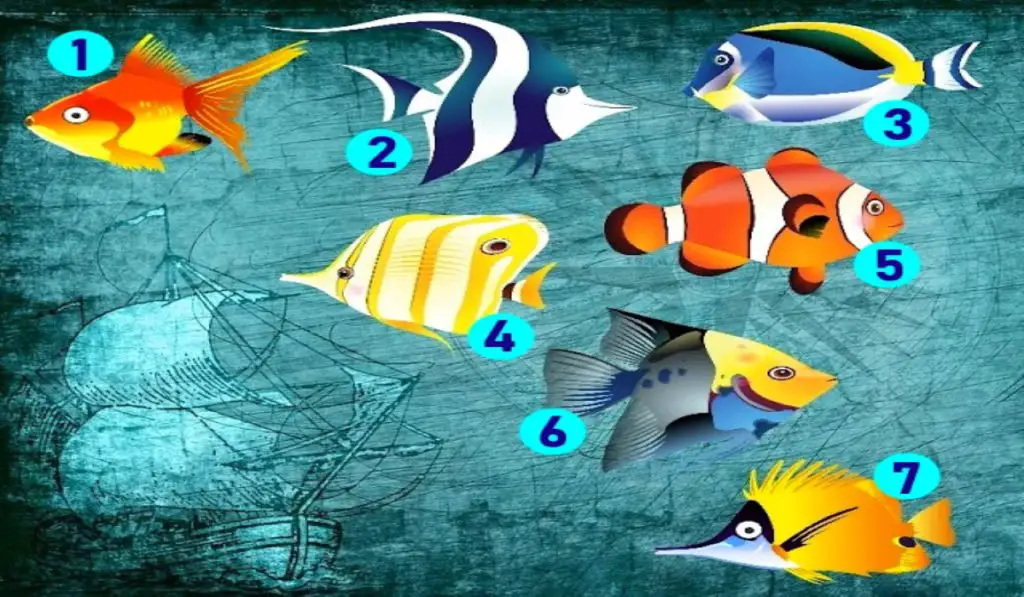 We suggest you looking at the picture with colored fish and choosing one that you like the most. What events and news await you?
How things will go in the near future, you can learn from another fortune-telling, supplement the received prediction. 
Fish number 1
You will have little success in business or little material profit. Receive good news in matters of the heart or family. But be careful, an insincere woman is spinning around you, an imaginary friend, it is better to distance her from yourself.
Fish number 2
There are deceitful and evil-speaking people around you, mainly among colleagues. Be careful not to trust. When making any transactions, you should also be careful. In the middle of the week, a small present or some kind of compensation awaits you. In the end – reconciliation or settlement of a difficult issue.
Fish number 3
You will be asked for a favor or cash loan. The week will be filled with financial issues. Someone, probably a woman, will want to use you to further their interests. You have to make decisions.
Fish number 4
At the beginning of the week, family disagreements await you, which, however, will quickly dissipate, since no one wants complications in the relationship and mixed joy will replace the dispute. A close man, friend, patron will give a great idea.
Recommended: Oracle Prediction: Get a Piece of Advice For This Moment In Your Life
Fish number 5
Your business will not go as brilliantly as you expected. But the progress towards success, though slow, will be sure. You will "catch" someone doing not very good deeds … The news will be unexpected.
Fish number 6
You are facing expenses related to children. The week will be filled with communication – a whole heap of faces and meetings, visits, contacts will whirl you around. Activate your sociability.
Fish number 7
A little joy awaits you associated with a gift or receiving some amount of money. You will also be pleased with a benevolent man with whom you have a common cause or road.
---
For those who want to participate in other tests, we suggest: ↓
Which Potion Would You Drink? Make Your Dreams Come True
Choose a Card and Discover What Will Happen To You In The Near Future